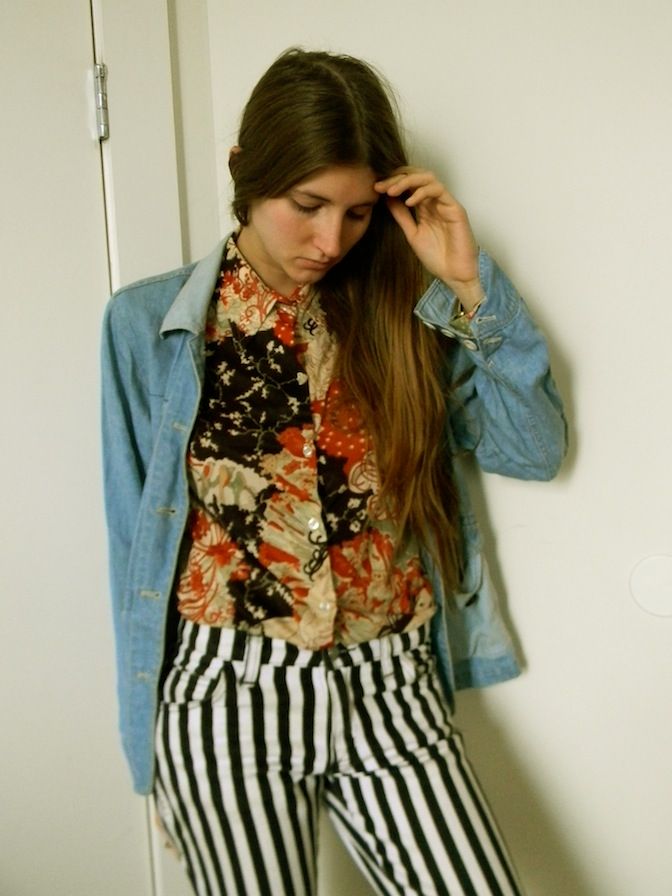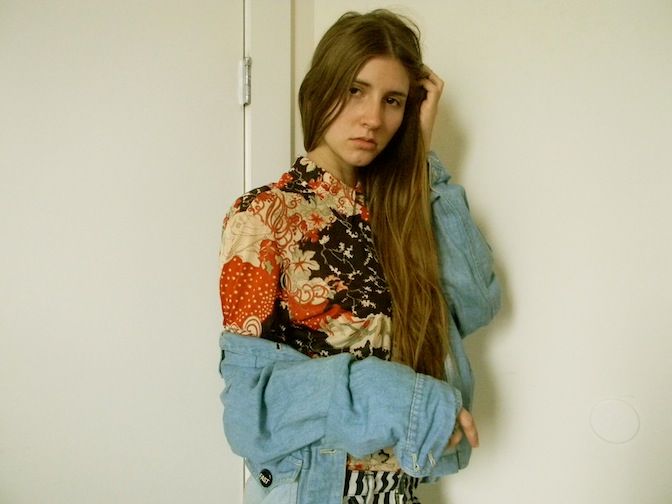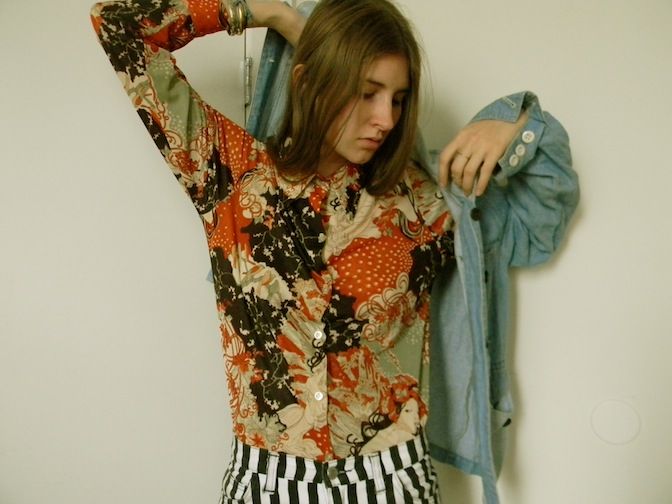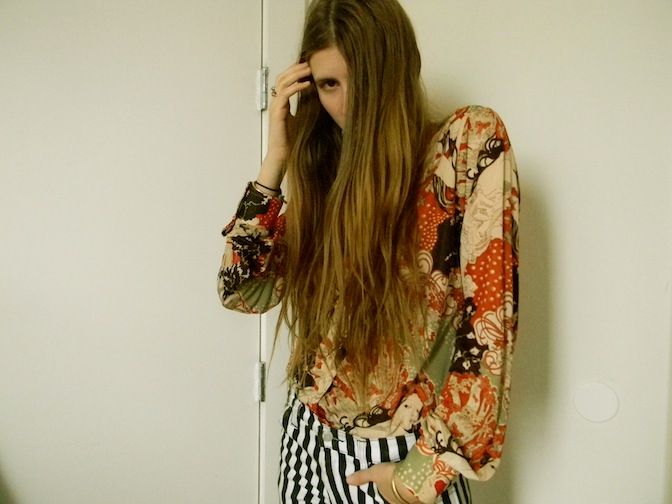 I'm all moved into my new apartment, but now I am trying to figure out what to do about blog photos! Before I had this awesome roof that I nearly always had to myself that just had stairs leading up to it and a door onto the roof. Now I have roof access again, but this time with a shaky ladder and a hatch to lift open at the top. Not the best Idea to go climbing it with a tripod in hand. Plus it's raining out. Plus its getting cold out. Trial and error I suppose. I do have some nice white walls and great light in my bedroom, so lets see what comes of that.
On a more happier note, Nicole from
Gypsy Warrior
sent me over this cool printed top as a piece of their new collection of 70s vintage. She thought I would be able to do it justice since she knows me to love most things 70s and rock n roll. I have to say I maybe went a little David Bowie on this one, pairing it with these black and white striped pants. I really cant help but match a pattern with another pattern all the time. It always seems like the proper thing to do.