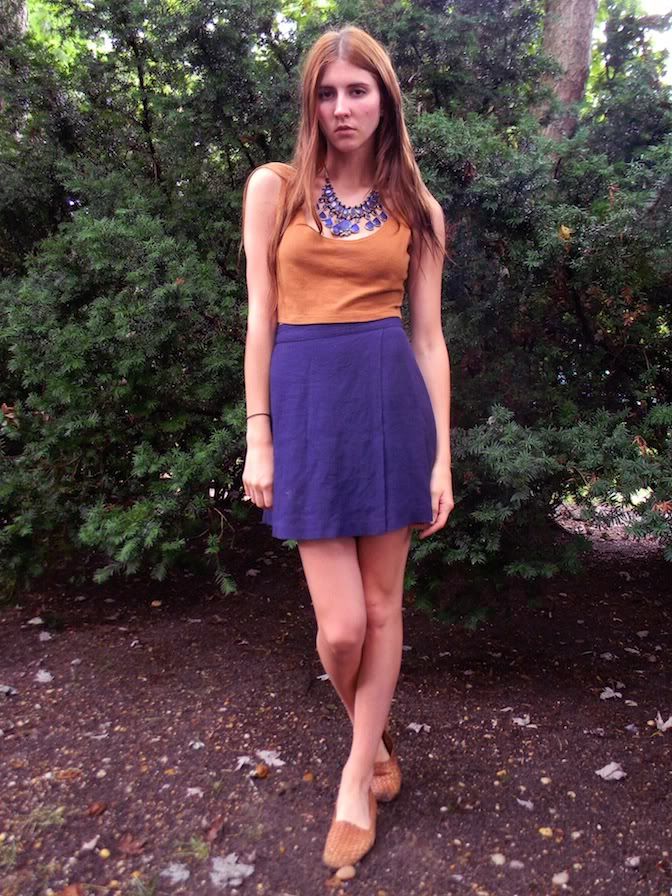 Today I was off from work, and was supposed to be doing more packing than I did.. but I did a little, and I got a few things for our new place, and stopped at the post office. So it was a semi productive day. I have some vegan chili cooking right now, gonna be ready when Jeremy gets home at 6, what a good girlfriend I am :)
This necklace is the only thing I actually bought at the Brimfield antique fair when I went up earlier this month. I was only there the weekend before the show started, and I wasn't planning on buying anything, but the tent next to ours had all these BEAUTIFUL indian things, jewelry and rugs and baskets.. all handmade and so lovely! I stopped to take a look one day, said I was working next door and I asked the price. The guy said "for you.. $12!" I'm not sure if it was my good looks or the fact that I was a worker setting up tent right next door, but It was a deal! It was hard to choose which one, as they were all as beautiful as this one. I am not that big on jewelry and I hardly wear any, but I do want to start geting some more statement necklaces, and this one sure does the trick. If the beautiful blue stones don't get your attention, the jingling will!
The rest of this outfit is very simple, thrifted cropped top that goes well with many skirts, and this navy blue skort I thrifted in SC 2 years ago. Last summer and the one before this skort was a go to item, and I made sure to leave it out for my last days on LI while packing up everything else. The shoes I think have made an appearance on here before too, these babies have been with me for like 4 years, and they are so falling appart, but so comfy! I need to invest in a new pair of woven leather flats, I just hate that break-in period!
And just a reminder! Tonight I will be putting
my shop
on vacation mode till after I move and settle in. Also the last day to save 30% ON ANYTHING!! with the code "SUMMERHAZE" Don't miss out. And I'm only 7 sales away from 200!!.. just sayin' ;)