so this morning after going to the DMV to get a new license..since my old one got stolen along with my wallet, i had time to go to the thrift store before work. oh man, im so happy i went! 4 colors 1/2 off (on hard goods only, meaning like everything but clothing) and i stumbled across this amazing vanity! i have wanted one for a while now, i was gonna get one last summer while thrifitng, but the price wasn't right and it wasn't nearly as nice as this one!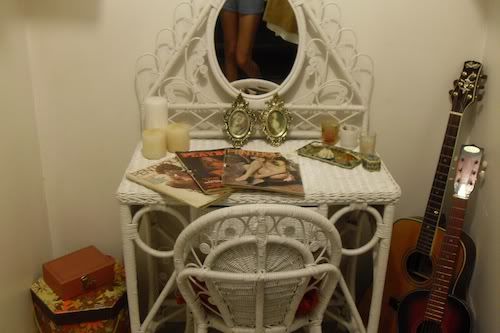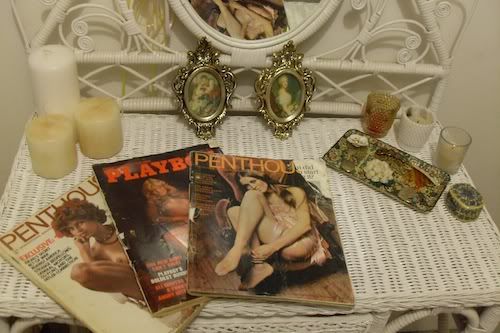 some vintage penthouses and a playboy i got at an estate sale. such a nice place for displaying them i think!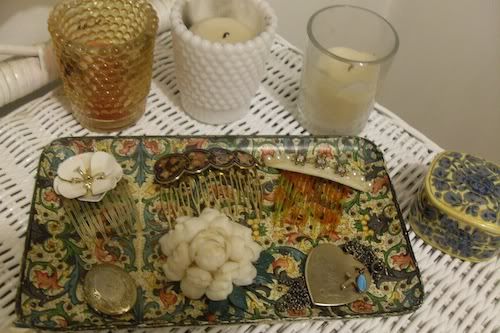 trinkets and things.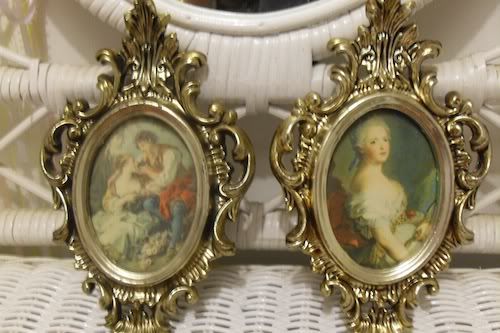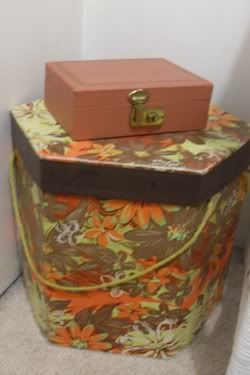 that hat box i got at brimfield for like $2 and i just love it. i also bought this pillow today for the little chair.
oh! and look at the nice clothing i found today. i love when my finds all looks o lovely together. i only ended up getting the red dress and the swim suit cause its all i could afford after finding the vanity, and since i dont have a debit card to use, i didnt have too much cash on me. im really wishing i got that cream blouse though..its kind of haunting me :(