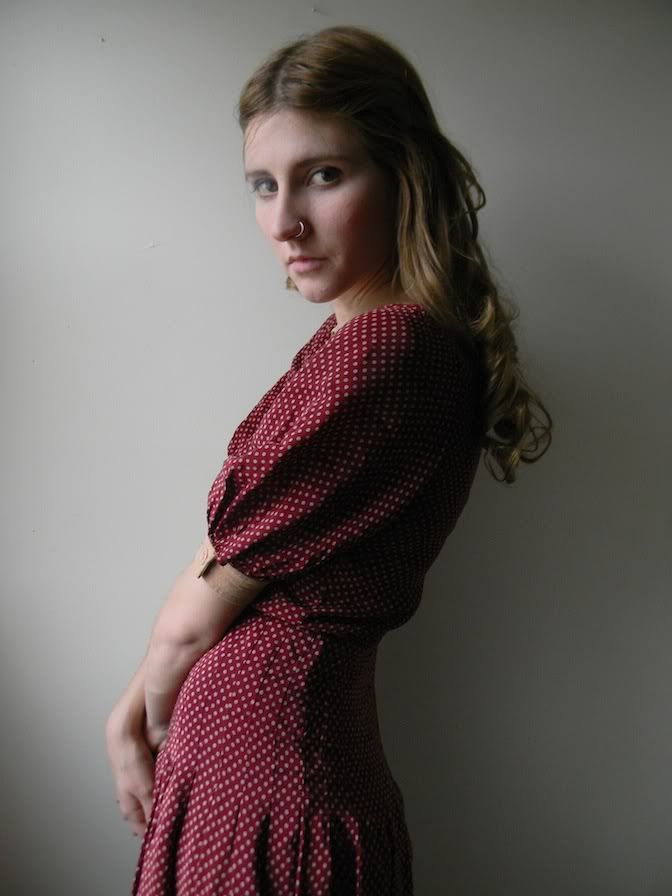 Today was spent once more over Ali's house taking photos, this time just for her
shop
. We have really been putting a lot of effort into both of ours lately, although Ali has been succeeding for a while. Selling prints and vintage has been her only source of income for probably over a year now, and she does quite well! We are both in the proccess of saving up so we can try and move off this Island by the end of the year. So stop by my
shop
as well to add to the "Move Emily Off Long Island" fund, and get cute vintage in return!
This dress I got from Anja over at
Clever Nettle
last year. It's one of my favorite dresses! It's so comfortable and cute.. I can just throw it on easy but know I'm lookin' good!