here i am, its 5:59 am and the sky is just starting to get light.. iv been us since about 4, for some reason i just cant sleep. maybe its all this excitement over my etsy, having so many new things for sale on it. or the fact that i cant pull myself away from favoriting every little thing on there. loving clothes, vintage clothes especially is a real curse. dont get me wrong.. i love it with all my hear. but it can be so expensive, and even when its not.. its a race to get it first. i see many things on etsy i can afford.. maybe shouldn't be spending the money on. but while it sits there in my favorites and i weigh the pros and cons, it could get snatched up right before my eyes! but i guess thats all just part of the game, i should be used to it by now.
so these are some of my current favorites. totally out of my reach either by price or size or in some cases location of seller. international shipping rates are a bit crazy sometimes. all of these are lovely as can be, and with spring on its way ( yesterday was a heatwave in new york!) i cant think of anything sweeter than these beautiful dresses and things on my back.
this dress is so amazing. it just screams wear me in the spring time! the colors are so lovely, and the cut so sophisticated. i almost feel like i would never wear it if i owned it because of how classy it is. thats not really me, even if i want to be so bad!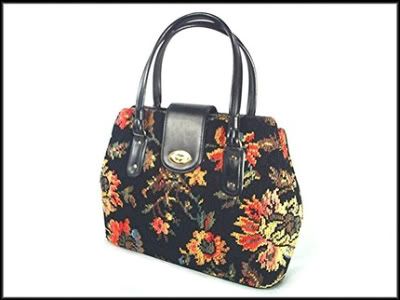 i already have a bag very similar to this one. and i got it at a yard sale for $5, so even better! but another one cant hurt, right?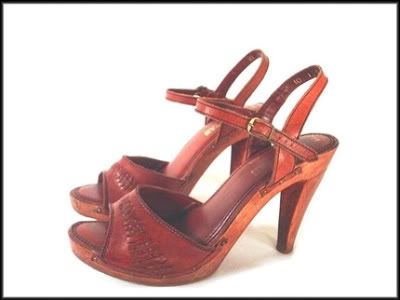 damn, not my size. but so lovely. iv been looking for some sandals with a good heel. actually id like something a little lower than this..but who could pass up some shoes like this??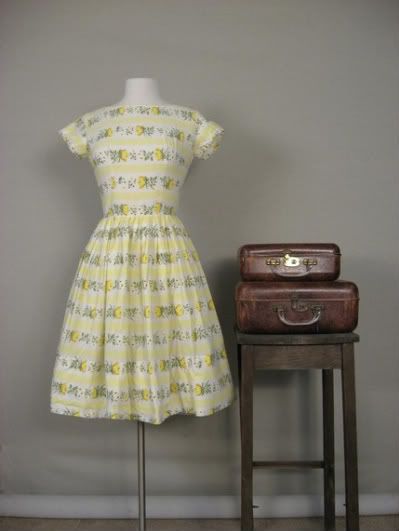 this would be my summer dress. i would wear it every day, even when i go and play in the mud or something. think about how cute this dress would be with a few rips and mud handprints? i mean, it looks much better clean and beautiful but i just let my imagination run, then im dreaming of things i cant have!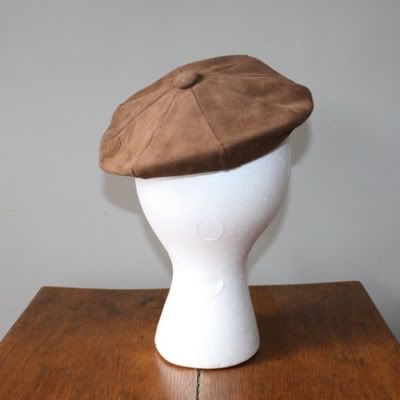 so simple, so cute, very tom boy. i need some small round hats/headpieces for me dome.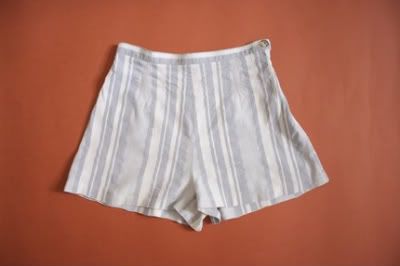 i love these. they look very soft and comfy and i can already think of a million and one ways to wear them, dressed up or down!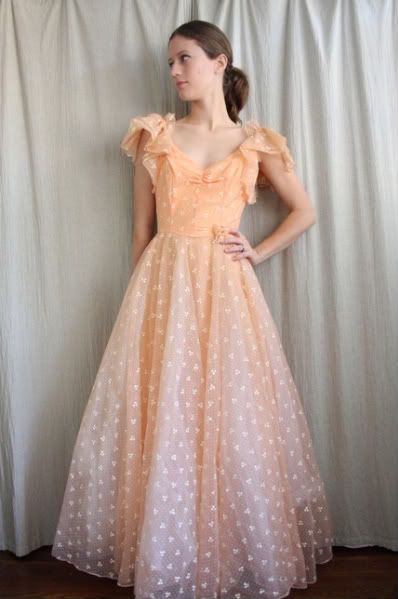 its prom season now right? and if i were still a senior in high school, if be wearing this to my prom ( i had a sweet vintage prom dress for real too. but this ones sweet as a peach!)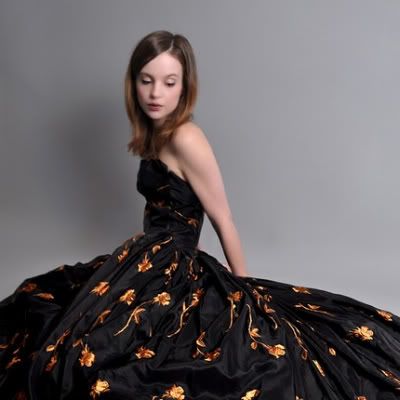 OOOOOMMMMGGGGGGGGG this dress, i mean this ball gown, so so so so absolutely amazing! i cant get over it. if i had to go to an award show or some kind of gala, this would be it. its so beautiful. the color of the flowers offset by the black beauty. and that shape is so stunning. inf only i had a few hundred to spare.