So I have made it to St. Louis! We arrived in town yesterday, me on a flight from JFK and Sam and Courtney coming from western Mass. And today we got straight to work! The Donnaland warehouse is in part of the old Lemp brewery factory that went out of business when prohibition took hold of America. But I'm happy the buildings are still around because it's a really beautiful and creepy place. We spent all day going through big big boxes of vintage, sorting things out, getting rid of stuff that was not up to par, and just messing around. Oh and drinking PBR ;) Today was just the first day of two weeks here working for Donna, and after we get things organized in the boxes, we get to start opening bales! Stuff that has not been seen by human eyeballs for at least 35 years! Now, below enjoy some instagram photo taken by all three of us today, we did a whole lot of that too, hah!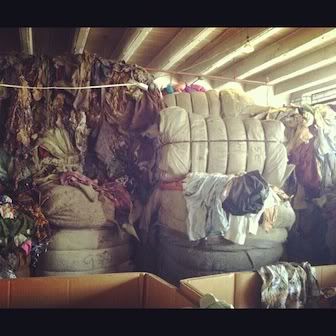 Tons and TONS of unopened bales of clothing that have been that way since at least the early 70s. And here I am with the my two lovely friends and partners in vintage diggin' Sam and Courtney.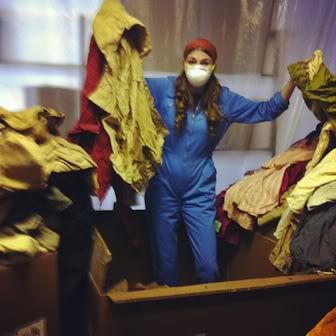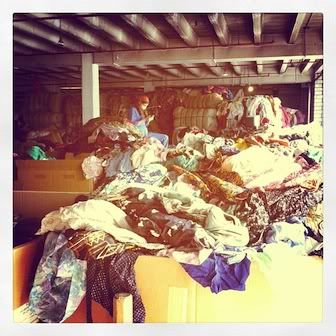 Sorting a big box of corduroy in my sweet new "rosie the riveter" jumpsuit from Beacon's Closet. And can you spot me in this mess?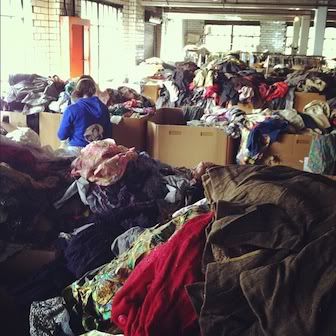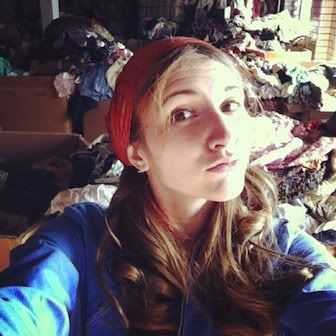 Sam on one of our "dress breaks" since we get to take stuff home with us too :) And me, being happy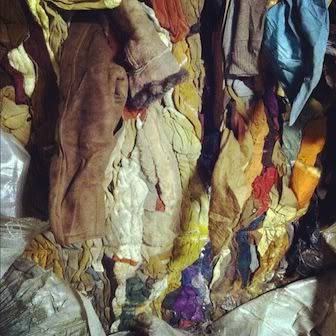 Lemp Brewery. And there is an example of a bale of leather and fur coats.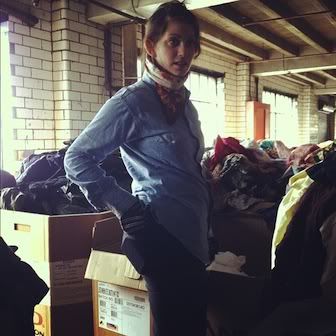 Courtney, hard at work! And me, scaling mountains.