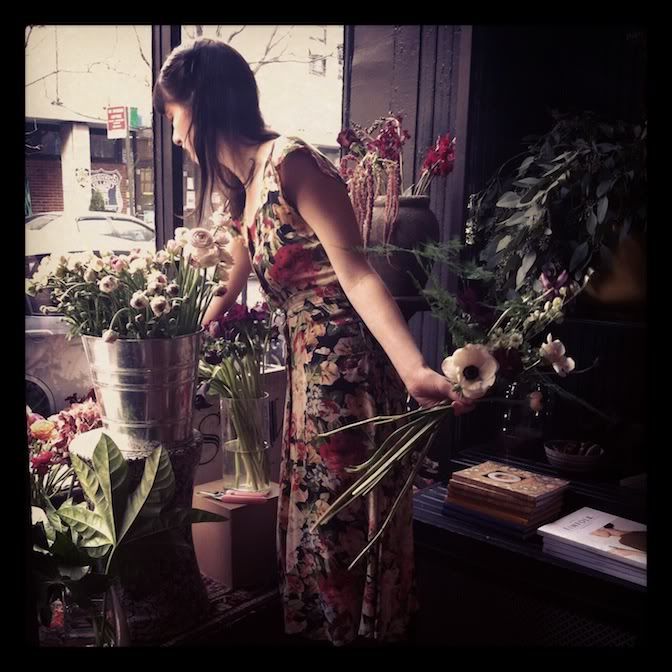 Yesterday I had the immense pleasure of stopping by the valentines pop-up flower shop my friend Amy Merrick has been hosting this weekend in the west village! Amy is a talented Brooklyn based florist who also keeps an ever inspiring blog
An Apple A Day
. I have not known Amy for too long, but I have been a fan of her wonderfully wild and natural floral creations for some time now. I came to show my support (gosh knows I love flowers and small businesses!) and to buy myself one of her bouquets, quite a dream I must say! She is super sweet and put this one you can see below together for me. It was nice to pick out a flower and have her just make something organically from that.
Amy will be selling her creations for one more day, valentines day! Don't miss out on getting your special someone (or if your me, yourself!) the most amazing flowers on earth! She will be at
Castor & Pollux
238 W. 10th st. from 12p-7p on tuesday the 14th! And be sure to check out her
website
because it is ever so pretty, and just so happens to match the coat I wore to her shop yesterday. Happy coincidence!