In the spirit of trying new things on this blog, here is a good ol' what's in my bag post! I have never done one of these before, I think it's cause I don't really find what I carry around with me to be all too interesting, but maybe you do!! Thing's in my bag include: the bag itself as well as my wallet are Coach, a mirror, strawberry chapstick, sunglasses, phone, film camera, keys and extra bobby pins. There you have it, my life in a bag!
I recently got this iPhone case c/o
Iconemesis
, they gave me my choice of any case, but of course I went with one that had a print by my friend
Leah Goren
. Be sure to stop by
Leah's blog
.. she's got some real amazing inspiring things going on over there!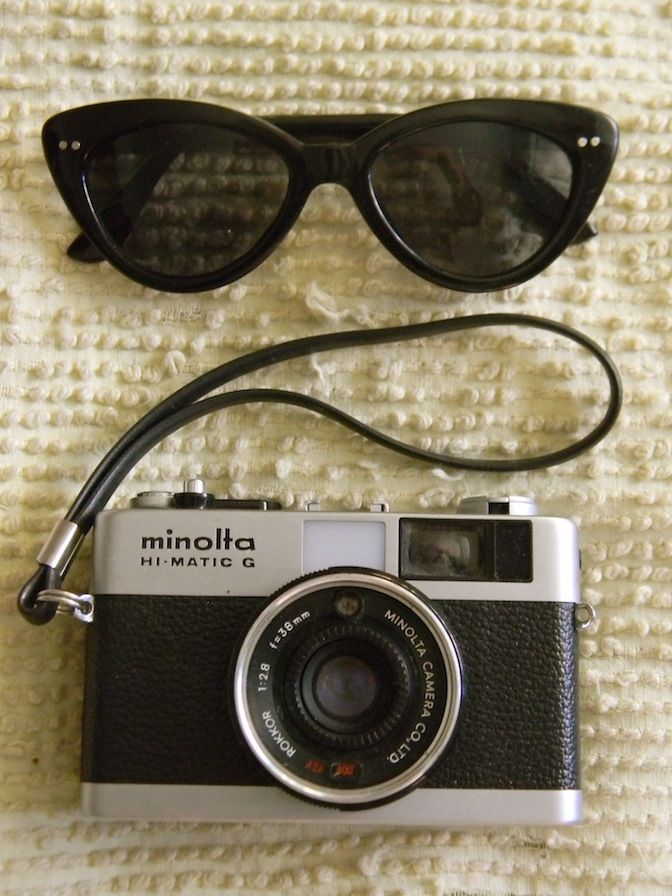 My sunglasses are from
American Deadstock
on Etsy, I have the same ones in tortoiseshell too. The camera is a Minolta Hi-Matic G that my best gal
Ali
gave to me a while back. I have been trying to capture more moments in film these days, so I bring this guy along with me whenever I can.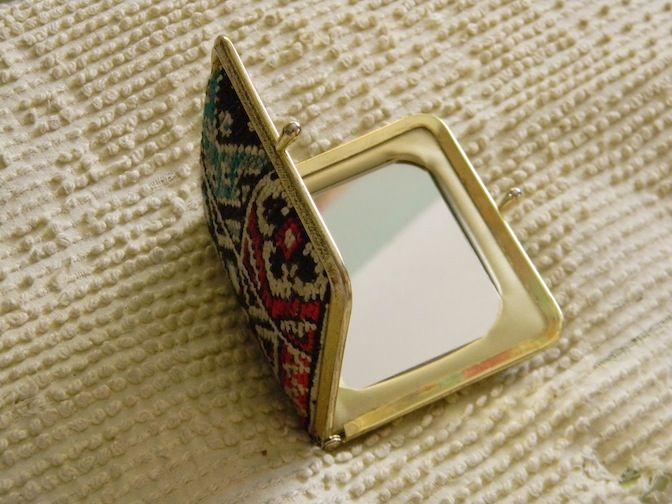 This handy little mirror I got at work, I carry it around always cause you never know when your going to smudge your makeup, or get something stuck in your eye.. so it's always a good thing to have!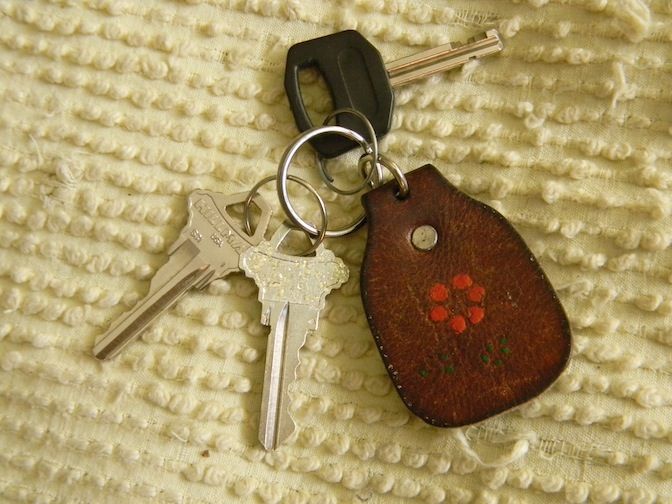 Always gotta have the keys.. would be a silly thing to leave home without. I never understood people that have a ton of junk on their key ring.. seems too awkward and bulky. So I like to keep it simple, a key chain from South of the Border, front door key as well as my apartment key (painted gold glitter nail polish on the front door key so I can tell the difference) and a key to my bike lock for a yellow 70's Huffy cruiser, which has been locked up outside of my building for months, but if I don't keep it on here I'm sure i'll loose the little thing!