last week i went to this wonderful vintage and antique show called remembering yesteryear, i mentioned it a few posts back about the hats i got there. well i finally got around to taking some photos of the dresses i got there. as well as some things i got in the mail from etsy!
first, here are the two dresses i got..
first of all, i have recently been trying to study up on my decades, mainly early 1900's to the 1950's. sometimes i have a hard time telling decaes and styles appart, i tend to get the 30's and 40's mixed up, or more like i just cant tell when something come from one of the other. anyone have any god suggestions on reading, books, websites or other wise that can help me brush up on these types of things?
anyway, this dress i believe is from the 20's seems to be the right style, however i was very surprised at the good condition of it for being so old. can you believe this thing could be about 90 years old? wow, it just amazes me. i mean, its not in the best condition, some seams coming appart here and there. but i dont think thats too bad considering how long its been around.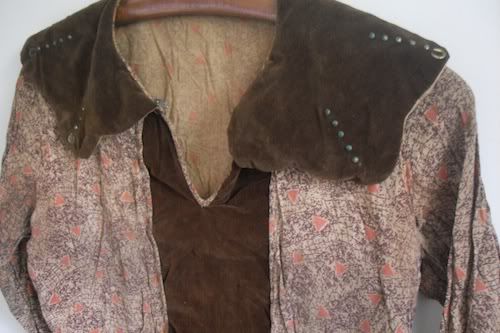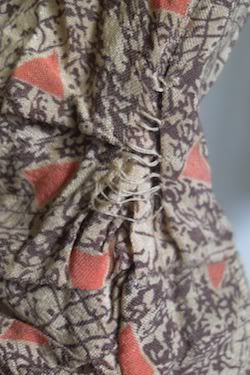 next up is this beauty.. im thinking 30's maybe 40's? once again, im not too good at this. but either way i just love it. i need a nice slip to go under it, actually... come to think of it.. i may have one! ha!
you cant tell from these photos ( this dress was so hard to get a proper photo of to try and do it justice..) but its fairly long, just above the ankle id say. and it has such a beautiful full skirt, perfect for spinning around!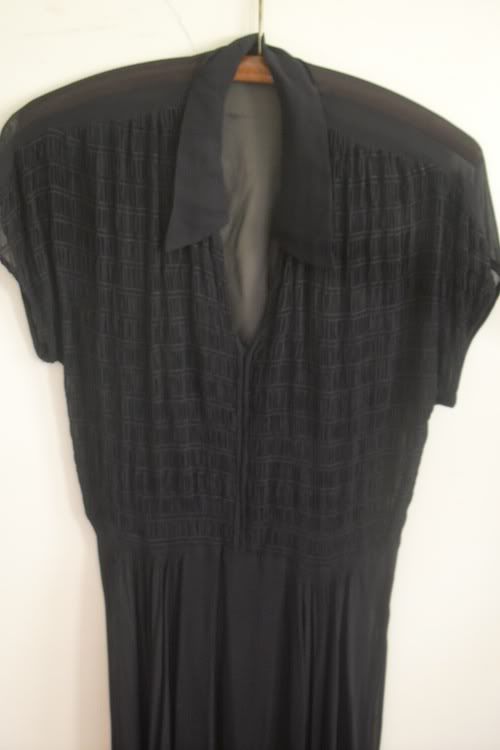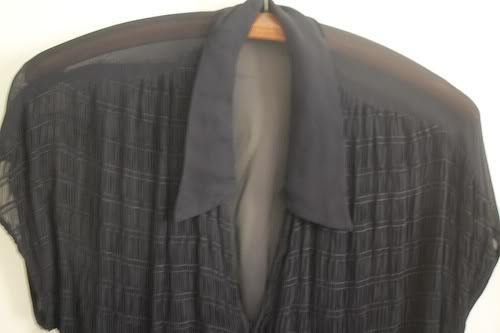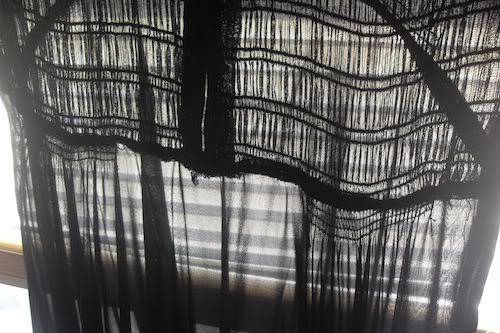 so this next dress came from etsy. its the first vintage dress i bought on there and was $32, a bit more than i would normally spend on something. (which is why this is my first vintage dress bought on etsy.. i feel many of them are too over prices!..or hell, im just cheap!) but i just saw it and automatically fell in love. it fits wonderfully too!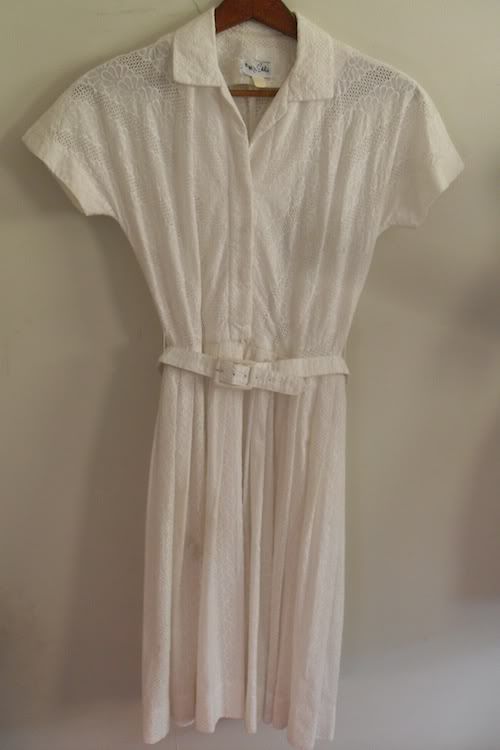 these shoes i also bought on etsy. they were only $16! what a steal i thought! they are just what i have been looking for, with a modest yet noticeable 2.5" heel. they are so perfect with their little but out and sling back. they fit like a dream and will go with just about everything.