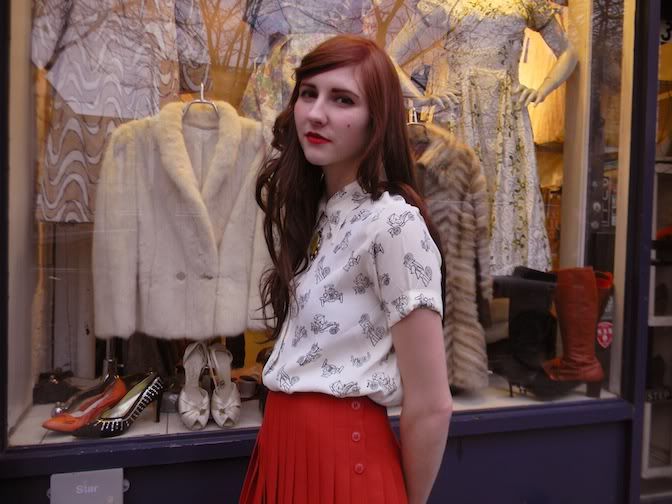 Today was a wonderful day filled with pretty lady friends and yummy food! Kater from
All This Happiness
came to the city for a day trip with her Thom Yorke look alike boyfriend John (sorry John if you get that all the time, The likeness is just uncanny!) I met Kater back in September at our
NYFW blogger picnic
, but it was only a short visit and It left me longing for more of this lady in my life! She's so super sweet and down to earth, and if I say so myself, amazingly beautiful in person.. that porcelain skin.. and the best eyebrows! :)
I met up with her and
Anna
in the east village for food and drinks at this great place called Mud Cafe. They have a great closed in backyard we sat in, lots of pretty stained glass and lights. Delicious food as well! It was a lovely lunch with some great ladies, I really do love the amazing gals I have gotten to meet through all this blogging, making life long friends here.. or so I hope!
Thanks to Kater's boy John for taking these photos for me, she said he was well used to it and knew what to do, hah! As you can guess, everything is vintage, all thrifted except for the shoes which came from Donnaland. I love this blouse so so much. Thrifted it from a salvation army back on LI a year or more ago. I do believe it is handmade, and lacked buttons or button holes. So I sewed on a few snaps and it was good as new.. or good as used I should say.
Oh! And I dyed my hair too in case ya didn't notice. After my last outfit post I saw just how many colors my hair was.. and decided it was time to fix it up a bit. A bit more red than I intended, really.. but I do like the darker look of it!