I'm going to go ahead and call this the second anual NYFW blogger picnic, since we had one of these last year in september, and personally I would like to keep the tradition going! I am sure you have all already seen photos from this day, especially these ones as I took them all from
Liz
and
Ashley
(and thanks again Ashley for letting me use all of you photos from your visit. Ashley's camera far surpasses mine!) But I am going to go ahead and share anyways! Last year this "little" picnic was organized by
Rebecca
and I remember when I read about it, and then found out I was off from work and would be able to attend.. well I was over excited! At this point I was still living on long island, so I took a train in and went by myself, even though I wasn't going to know anyone. It may be hard to believe, but most of these lovely ladies blogger friends only became my friends in the last year, and last years picnic really helped me to start some of these friendships.
Like I said a billion times, I love doing this blog because of the amazing stylish people I meet. They are 100% my inspiration, I hardly ever follow main stream fashion, and when I do it is through these blogs! Real girls with real style (vintage thrift store style to be exact) is the best thing since sliced bread, we are making this community for ourselves where you don't have to be a hard hitting fashionista to get by in this industry. Also, most bloggers are very humbled, and just as excited to meet you as you are to meet them, so it makes for lots of giggles and good times.
I can not wait to have one of these again, or maybe sometime a bit more intimate when february comes around for the next fashion week. Less girls tend to come out then, I suppose because of the weather. So maybe next time a nice dinner will do, but from here on out, I plan to put together a september picnic, all are welcome!
For more coverage and great photos check out these ladies posts on the days festivities...
Hannah
,
Veronica
,
Liz
,
Ashley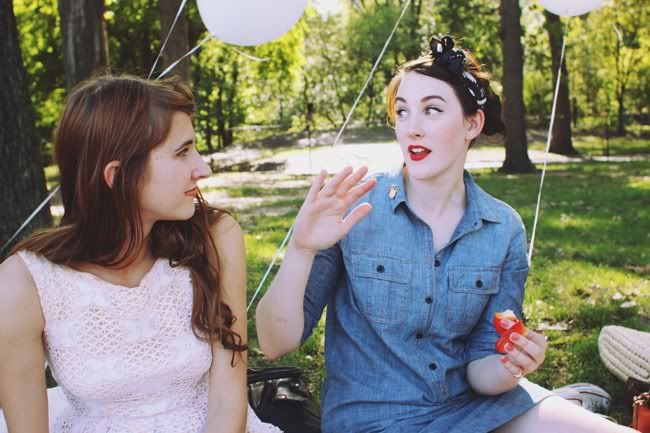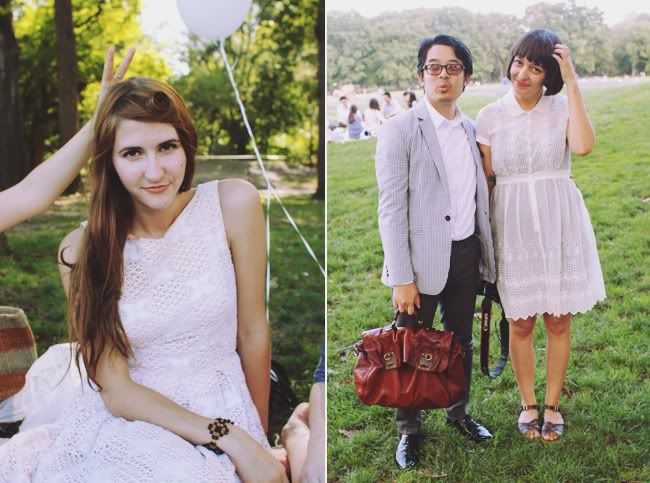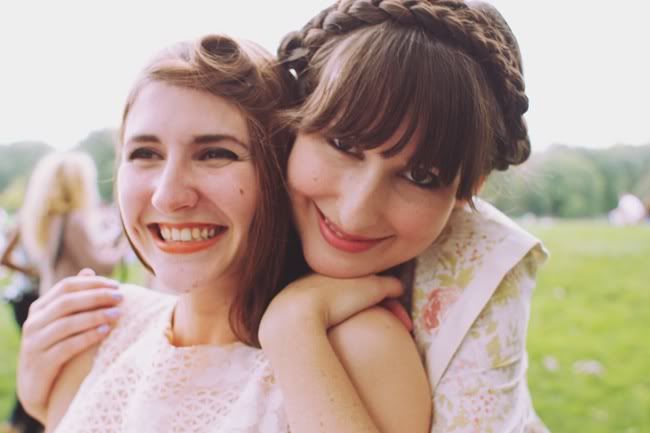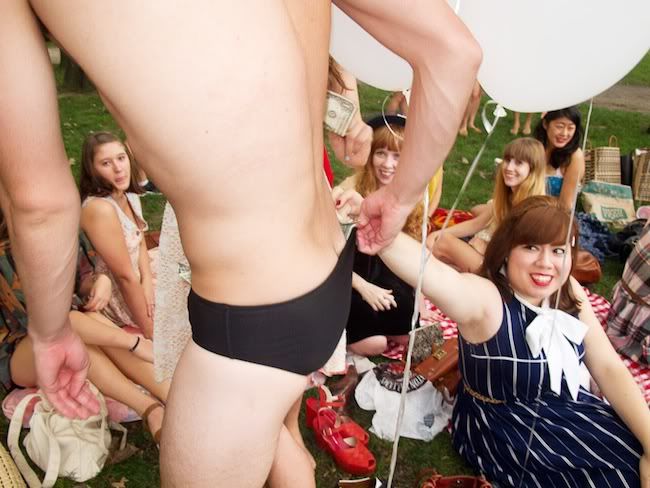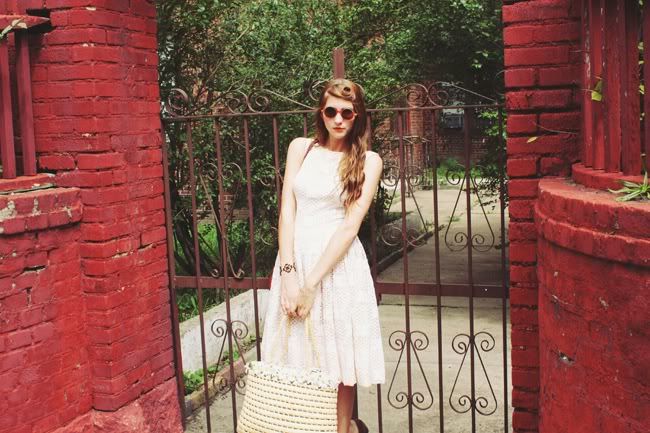 Oh yea, and this happend later that night.. late night karaoke at Trash Bar in Williasmburg. It starts after midnight, and we were only able to get a song or two in, but Liz and I rocked out to "dont stop me now" by Queen, and Ashley sang some beautiful Patsy Cline. That girl has a beautiful voice! She thought her voice was a bit raspy after a few long days here in nyc, but I thought she sounded just beautiful! And now I can not get karaoke off the brain! Who's down for round two?