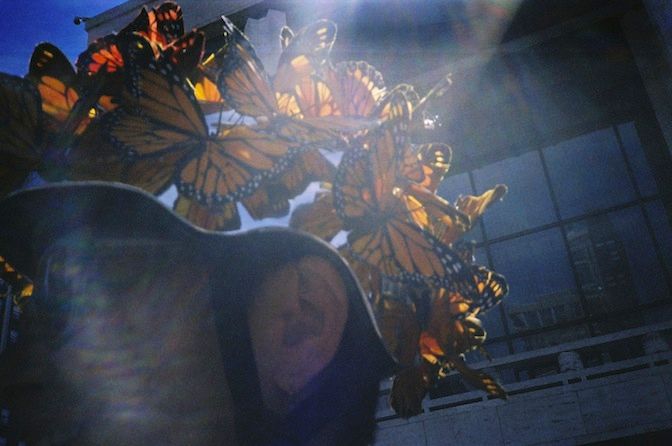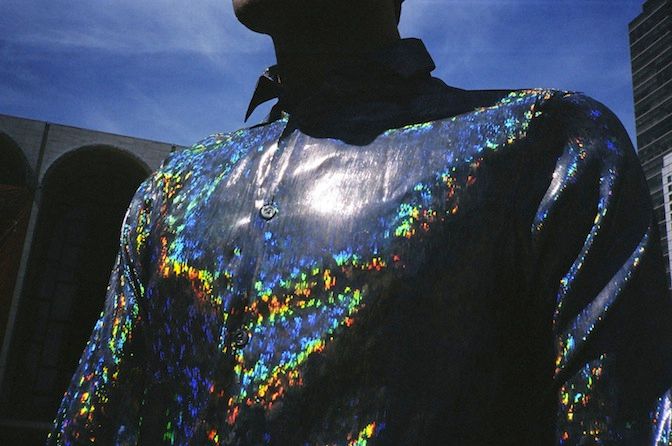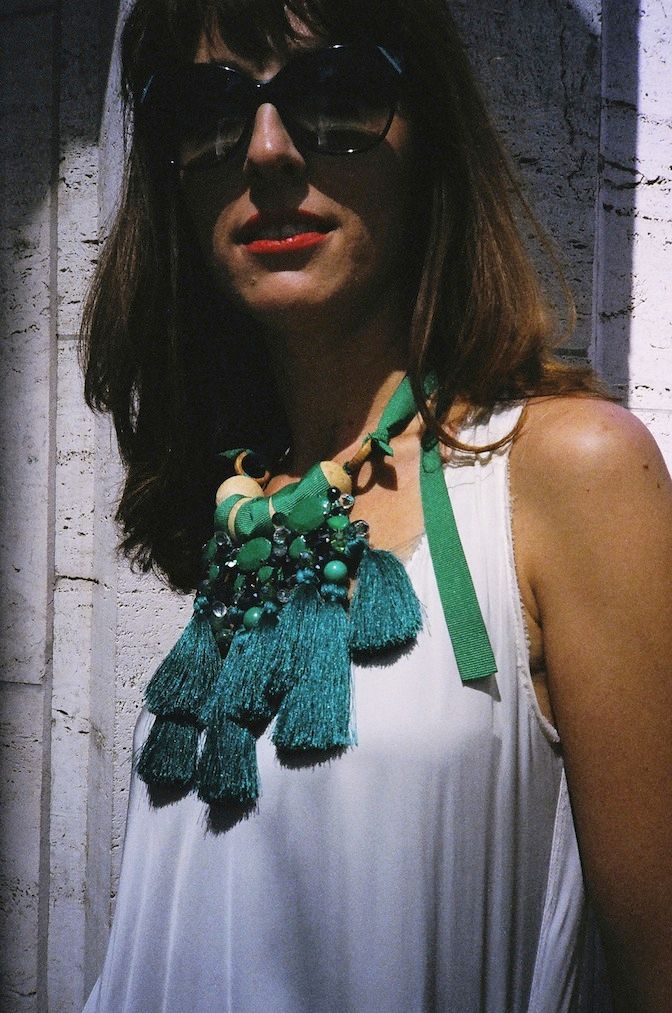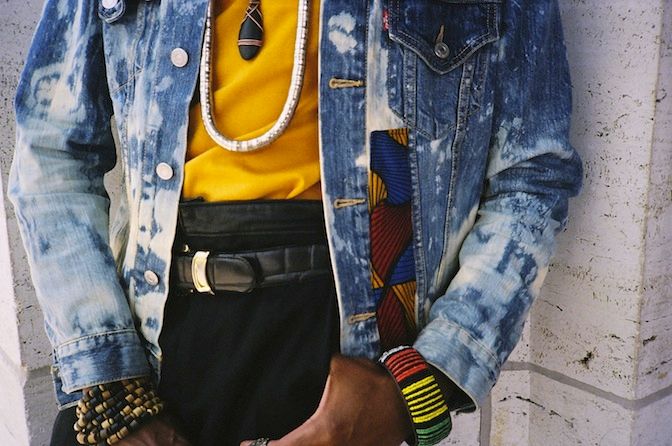 This year I took my first real swing at street style during new york fashion week. It was the first on second day of the week I think, I was having a meeting in the morning with my friend Amber about a look book we are working on together, and at the end of the meeting we just decided to go over to Lincoln Center and check out the scene. Amber has an ongoing polaroid project where she takes photos of strangers and asks them two questions, so she is quite good at walking up to strangers and asking to have their photo.
I was a bit shy about it, but I gave it a go. I was only shooting with my Canon Sure Shot film camera, and I really didn't have any interest in getting a full length of someone standing there looking like they were getting their photo taken. I much prefer candid natural moments and movements, so most of the photos I took were of just bits and pieces of people.
I was really only drawn to people with lots of color or pattern or awesome accessories. I'm pretty happy with the way these came out actually, wish I had gone a few more days and tried my hand at it again.