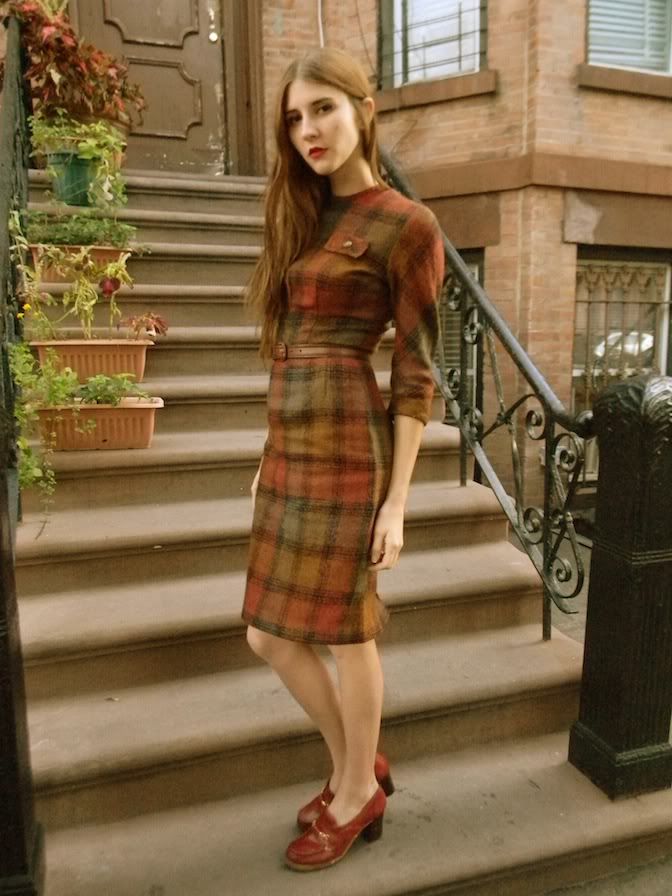 Today was another beautiful day, as well as my day off with my boy Jeremy. We started it off by sleeping in nice and late, then eating some cinnamon buns and watching the last few episodes of the most current season of Mad Men. We have been re-watching it in preparation for the new season, due to air in January I think. Then we went out to this bar around the corner called Franklin Park to enjoy happy hour! They have this really nice outside area so we sat and talked a bit, a really nice afternoon! I have been really sick this past week, caught some sort of chest cold over the weekend and I am finally feeling a bit better so today was a nice departure from laying on the couch watching netflix all day!
This awesome dress I got from Donnaland in July when I helped Donna set up shop at Brimfield. I love it to death, it is perfect for fall and winter and fits just right. Also totally reminds me of something a secretary would wear in Mad Men or something. At first I was a bit afraid of it being too itchy to wear, wool can be like that sometimes. But it was perfectly comfortable. The shoes I also got from Donnaland, but on my last trip in September. I have been wearing them a whole lot, they are super comfortable and I don't have anything like them already.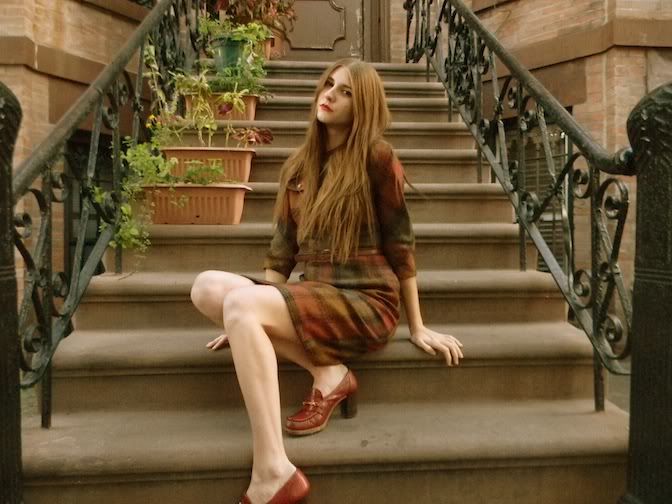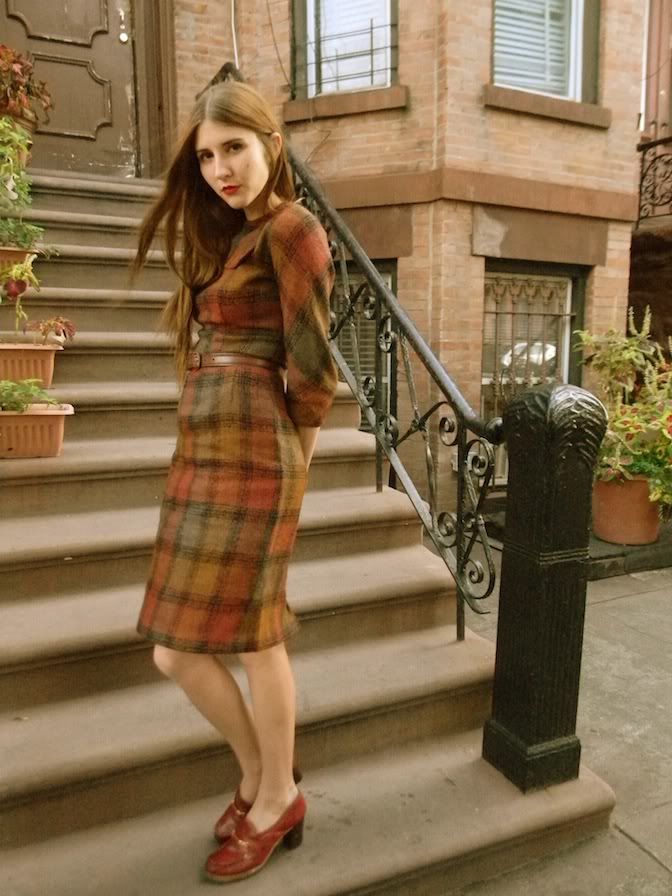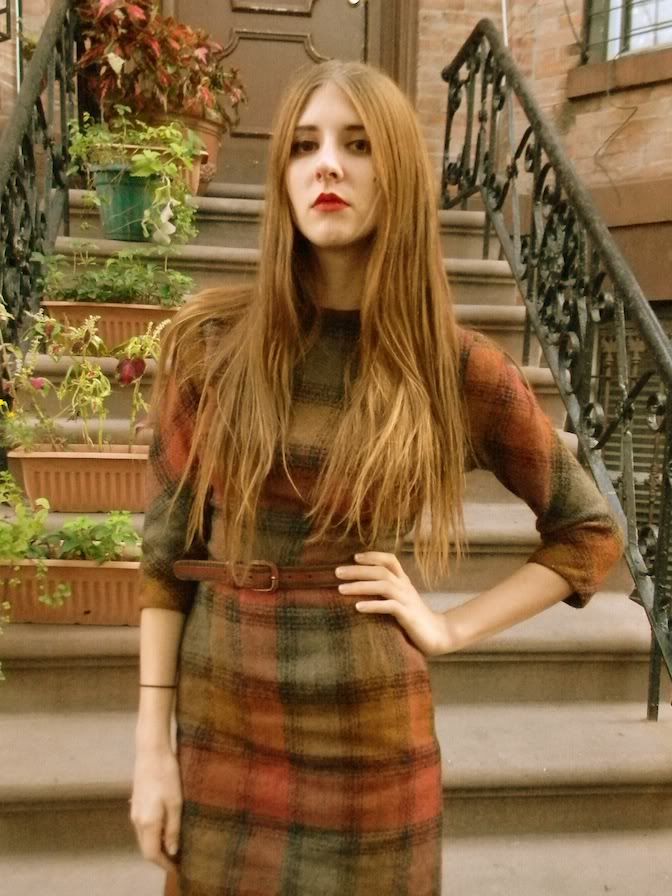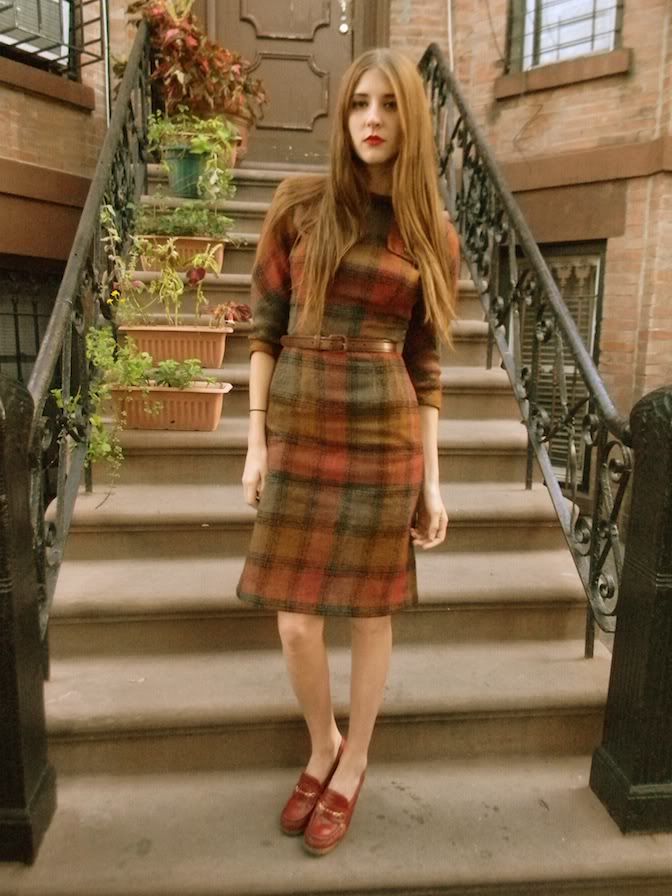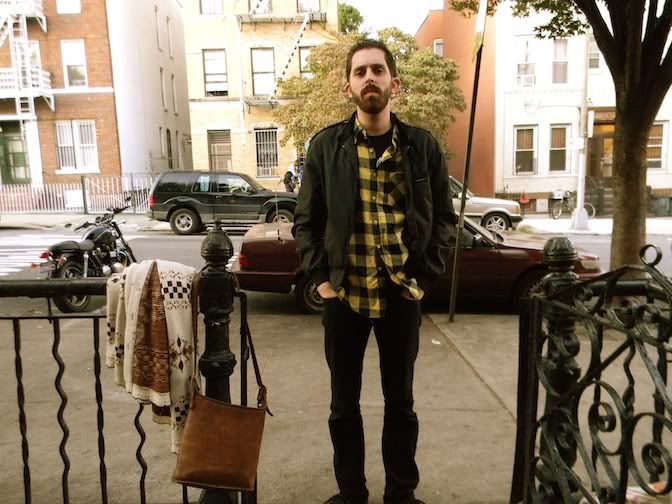 Such a great boyfriend, taking my photos for me and all.
You can see how much he likes doing it haha :)