yesterday, on a very very hot and humid day i spent it all outside in the blistering sun for siren fest 2010. it was fun, my friend natasha came with me. and my friend celeste who i interned with at marie claire also came along. i dont get to see her much so that was real nice. we sat on the beach for a bit when we got there which was my first time doing that. i didnt get to go in the water, cause honestly i didnt want to leave my stuff on the beach unattended. back home on long island i would do this..but in the city it didnt feel so safe. womp womp.
it was very hot out. i was covers in sand and sweat, it was not too nice. but it was fun just to go to coney island and to people watch..im a bit fan of that. also siri of
ringo, have a banana
has a boyfriend alex who is in the pains of being pure at heart, who played the show. i got to see her, we ran into each other while getting pinkberry from the booth they had set up. we were supposed to meet up after alex's band played and packed up, but my friend started feeling sick, and we were very uncomfortable and in desperate need of ice cold showers so we left a bit early.
but in between bands we got to stop at the small coney island history project. they had many photos of the park in its hay day, photos of the numerous coney island fires..since everything was built of wood and probably a bit dangerous to operate. thats when i really would have liked to be there. when it was a park for adults to come and play, to crowd the beach until there was literally no room left! le sigh..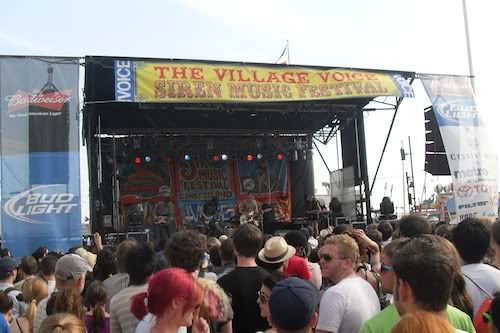 credit for vintage photos from
coney island history project