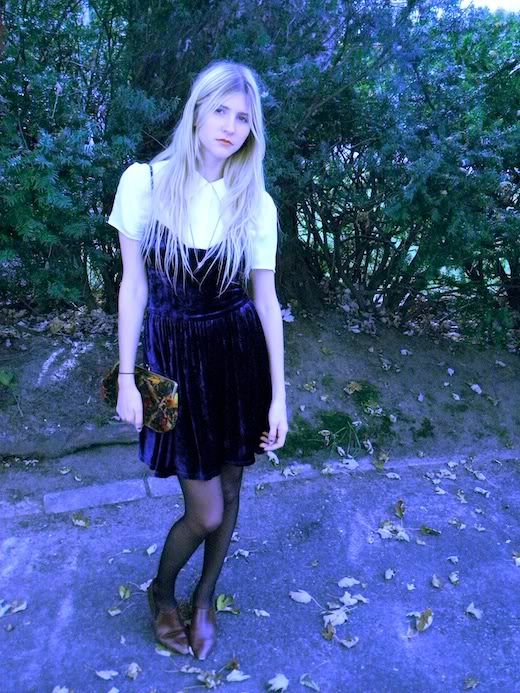 so for some reason my camera thinks its a good idea to shoot natural day light in this blue hue. i dont know how it happend.. but i suppose its broken. happend a few weekends ago., one night it was working the next morning it was like this. but indoor light looks normal. good thing i got the 2 year warranty! i dont know, but it forces me to play with the colors, and i actually kind of like the way it looks when i just turn up the orange a bit. so maybe i wont bother getting it fixed, ha.
today im going to my cousins daughters baptism party, just the party part of it. i really cant stand to sit in another church again for some ceremony i dont believe in. but im happy to be around my family and support them in whatever they believe in. then later im going to get my free piercing from tattoo lou's! and i think iv decided on the nose piercing. for a couple of reasons.. its just really been on my mind recently and i think i should do it or ill regret it. also since its free, if i hate it and want to take it out, at least i didnt waste $50! damn i am cheap sometimes!
iv had it done before, and it hurts a bit. makes your eyes tear uncontrollably, hits a nerve or something. so wish me luck!
beautiful best cream blouse in the world, thrifted
blue velvet dress i dont wear nearly enough, thrifted
tights, target i think
shoes, thrifted
clutch, estate sale
skull pendent,
evolution
(the chain is my own)