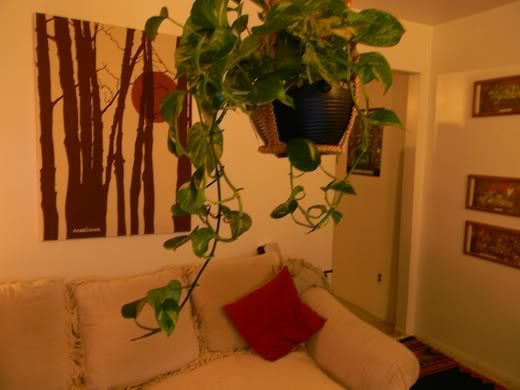 so saturday my boyfriend and i spent the day cleaning our living room, and me cleaning my closet. both really needed it. we are both kind of slobs, just a little. and so we need to work on putting things away before they get out of control. my closet was stuffed full of boxes of things still need to be hung up (i moved in like 3 months ago and still had a lot to get it.. i have A LOT of clothes) boxes of things i intend to sell, and a box of two of things i already have listed in my etsy.
so i though i would take this chance to show you some of what our place looks like. the living room and the closet anyway. it really starting to come along in this place and not look so much like the bro pad it once was.
the $3.99 succulent garden i mentioned a few posts back, a nice new milk gladd lamp i got that you cant really see well, a cat candle i have had for maybe 10 years, the ouija thing to the ouija bored that hidden in my closet somewhere.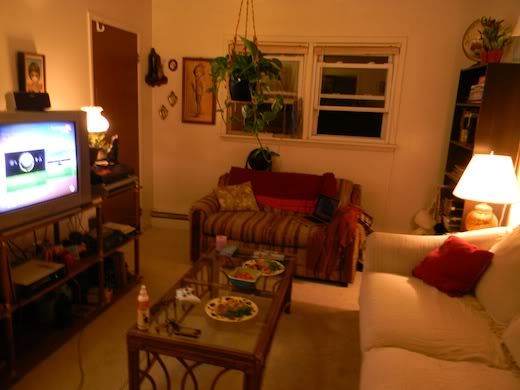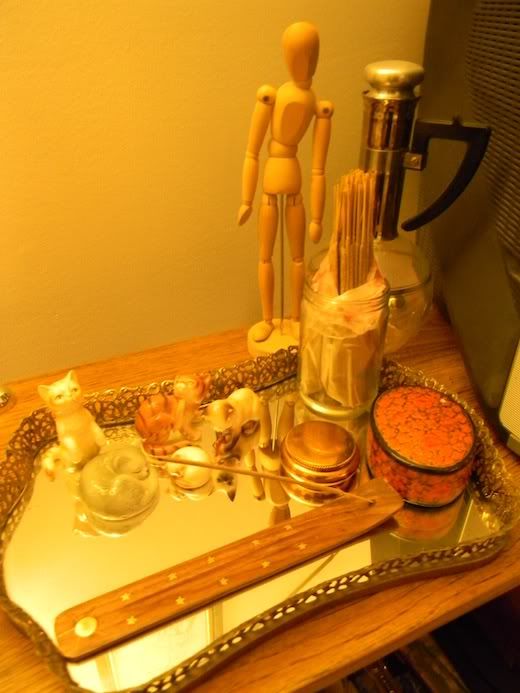 my clan of ceramic cats, incense burning all the time, my figure guy i never actually used for drawing. i think i got him at ikea.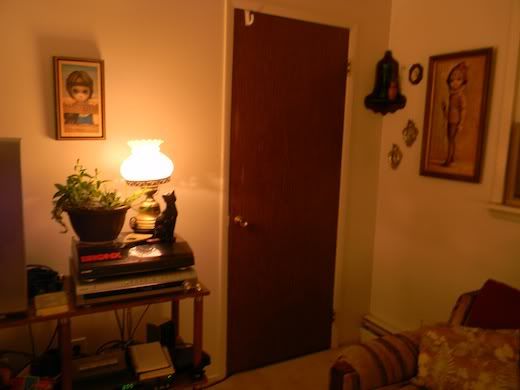 and now, my closet!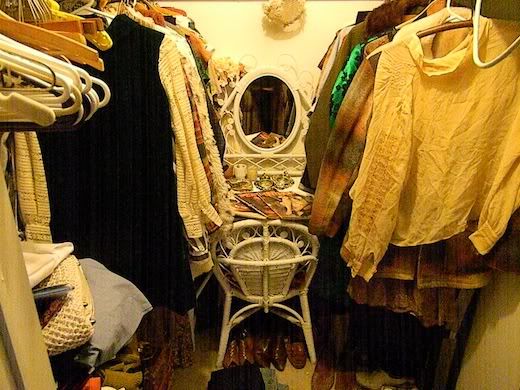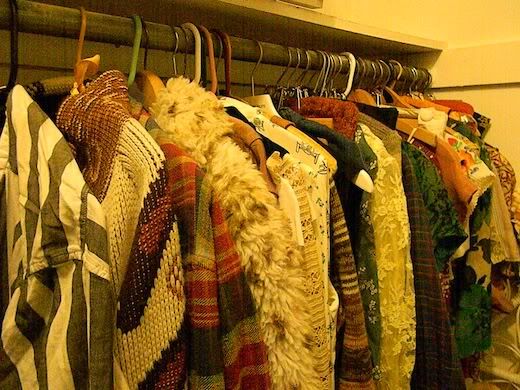 lots and lots of clothes. and this is just what i have hanging! and the first 6 things in the second photo are al intended for the store. lucky you!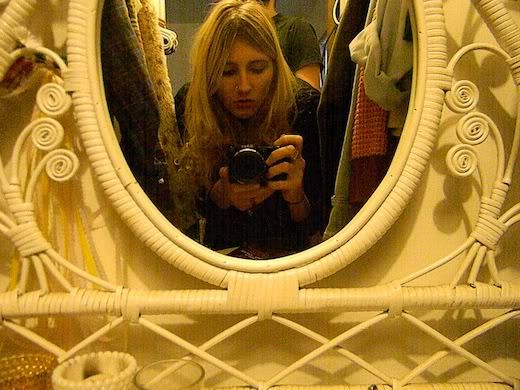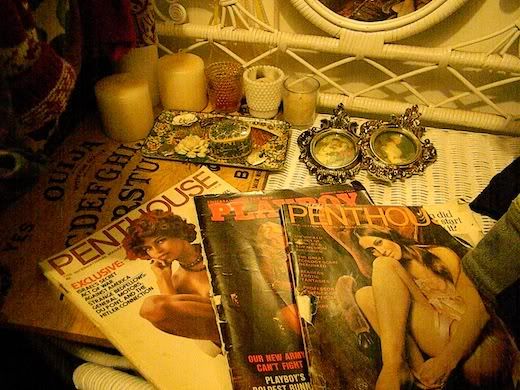 playboys, penthouse, knick knacks, candles, brooches
handbags and hat boxes which need to be better displayed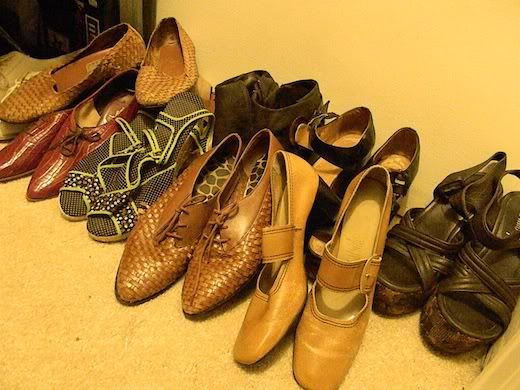 just some of my shoes, they all seem to be in the brown family which totally sucks sometimes. but i do like the combo of black and brown above all, so i guess its not too bad to never have black shoes to wear with hat all black outfit.