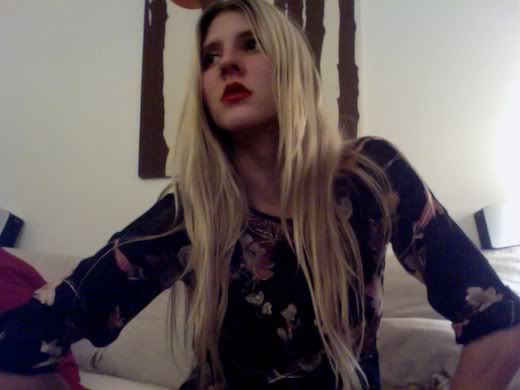 so i just got home from working an almost 10 hours shift and now im relaxing with a bottle of sierra nevada celebration seasonal ale. oh man was it a crazy day. our trader joes just switched locations a block away to a whole new much bigger store. for the last month it has been a crazy process, totally setting up the nes store and stocking our selves. and today we opened our doors to all, it was quite sad really, one person was waiting at the doors when we opened. but then it got crazy busy!! and i was on the floor all day, stocking the refrigerated sections (we call this "the wall") and running all around.
when i was on break i stopped in bed bath and beyond which is in our new shopping center and picked up my third color from the revlon matte lipstick collection. i can not recommend this lipstick more, they have wonderful colors (the "wine not" is awesome) and it stays on all day. matte is the best when it comes to lip color, and my new one "really red" is just what i was looking for. i also stopped in ulta, also in our shopping center and had to stop myself from making a $10 nail polish impuls buy.
sos as you can read, this isn't much of a fashion related post, just kind of a "this is my day" ramble. some good news, golden fur vintage is now sponsoring
fancy fine
and i couldn't be happier! this is my first time sponsoring a blog, and i think pairing up with ashley for the month of december is the best choice i could have made. december is a great month for me, well really only because it holds my birthday, december 17th ;) im really excited about this new endeavor, and i hope my readers are too!
well, back to relaxing and maybe listing some more things in my shop if can bring myself to do any more work. goodnight!