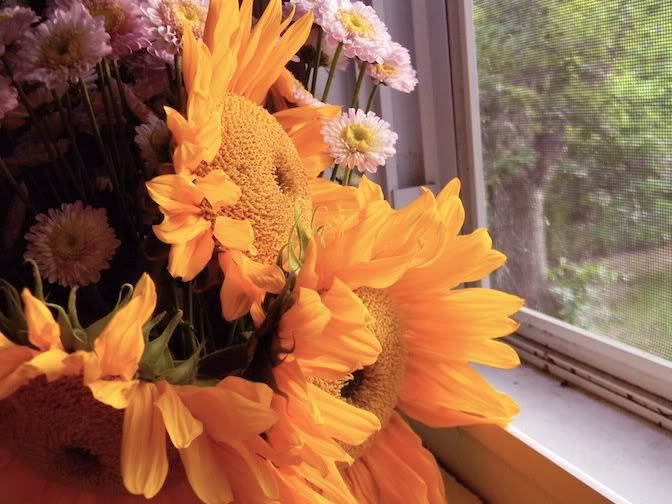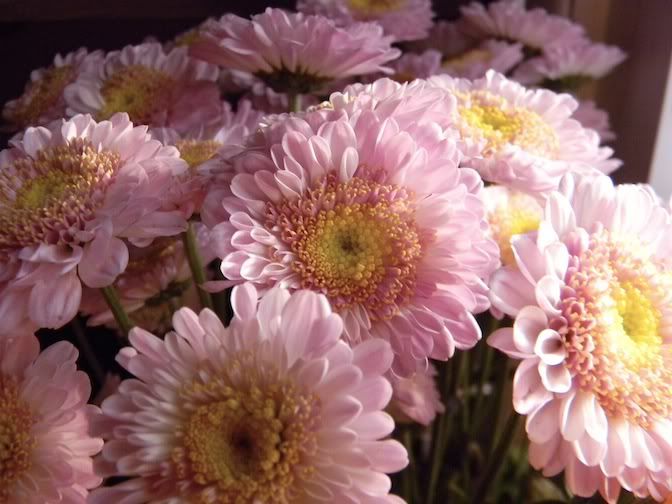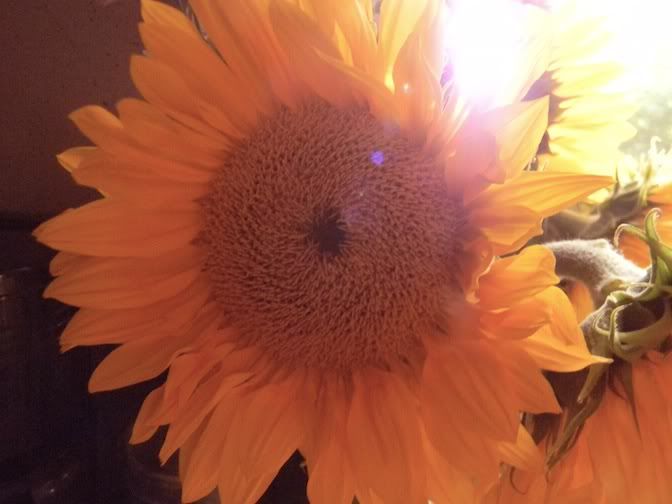 Today I was supposed to go to the beach with my sister, and I was hoping to have some photos from that, but out of all the sunny days I was working this week, this one was cloudy and on the verge of rain all day. so instead here is this weeks flowers, some mums and some sunflowers. I have always loved mums, the colors are so lovely and they dry exactly as they are. So once I'm done with them all I have to do is place them in a bottle up high on a shelf and there they will stay, looking as lovely as the first day I got them.
Just want to say thank for all the wonderful feedback lately. I posted two hairstyle tutorial videos recently and I have been getting great feedback on them! Especially on my tumblr, girls letting me know left and right that the messy up-do worked perfectly and how great of a summer hair style it is. It really is my go-to hair style when it's just one of those bad hair days, or when I just need my long mane off my neck for a bit! I really appreciate all the kind words, It's not easy putting yourself out there on video for all to see, but I like doing it, so expect more in the future!
On another note, things may get a bit slow around here this month, I didn't get any one really interested in sponsorship this month, which is kind of good anyways cause the month goes by fast enough while apartment hunting, let alone worrying about specific posts I have to do. Don't get me wrong, I loved doing it, and would love to start up again with the sponsors, but right now just is not the time. I am also job hunting, switching my health plan back over to my parents (TJ's had great benefits, but now I will be without them) and doing a few other projects.. for real, there is not enough time in the month for all of these things! But thanks for coming by, and I hope you don't loose interest durring my hiatus! I will be posting as regularly as I can, maybe just a few less outfit posts for now!
Also, the winner for the Meg Knits crochet collar give away was chosen at random the other day, congrats Camille of Toronto! And thanks to everyone who entered!