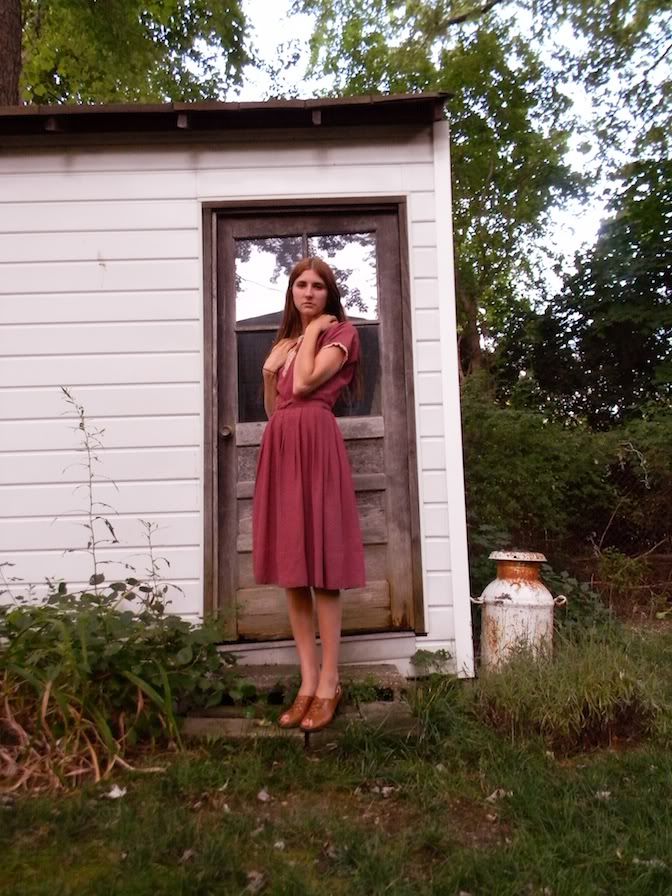 Last night Jeremy and I had a little going away party in our backyard and it had quite the turn out! I would say about 30 people at one point, which is the biggest party we ever had. Everyone really wanted to come out and hang one last time before we left, mostly TJ's people. I really can say that those people are like a family to me sometimes,I have been working at Trader Joe's for quite some years, and have always made friends out of my crew mates. I'm gonna miss seeing them every day.
Before the party really got started
Ali
and I had a little photo shoot, and she even let me get some photos of her! She always has the best pins and trinkets, and how cute are her little denim cut offs. Ali is planning a move to Washington state later this year.. I'm going to be sad! But I will have a best friend in the woods who I can go visit now and then, when I need to get out of the city.
Since I have had most of my clothing packed up since last week, I left out a select few dresses, mainly new Donnaland dresses so I could force myself to wear them haha. Not like I need the forcing or anything, they are all so cute, but it's fun to only have to work with like 10 things, when I'm so used to like 10 dozen! This dress is obviously one of those dresses, I really love the color and the cute ruffle detail that make a simple cut dress like this really stand out. I have been all about just throwing on a cute vintage dress recently, and not much else. It's nice to not really have to think about it durring the summer.