Whoa! It sure has been a while since I posted on here! This past week and a half I was away up in Brimfield MA for the Brimfield antique festival! I go up there three times a year to work for
Donnaland
helping to set up the tent and tear it down at the end of the week. I ment to post while I was there, and even wrote one out to only have my screen turn blue and then lost it all.. so I was kinda over keeping up with blogging while I was up there so I just dropped it till I got back.
But lucky for you I did keep up with my instagram! So here I have the first half of my trip in photos. If you already follow me on instagram, sorry you have to see all these again! If not, well then your in for a treat, Brimfield has some amazing and wild things to offer for everyone. I highly recommend each and every one of you to check it out at some point in your life! Here is the first half of my photos, more to come! And follow me on instragram if you aren't already! @emilyrosetheo
I arrived on Cinco de Mayo so we ended the day with a feast and margaritas!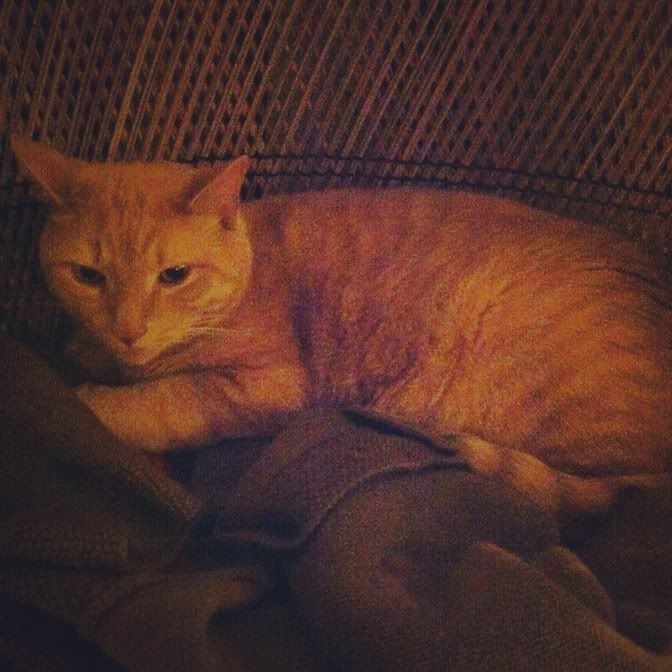 Chris and Courtney have three dogs and two cats, here is my favorite Mr. Dibbs
Ready to go off to work for my first day! Lots of lifting and grunt work to do, but ya gotta look cute!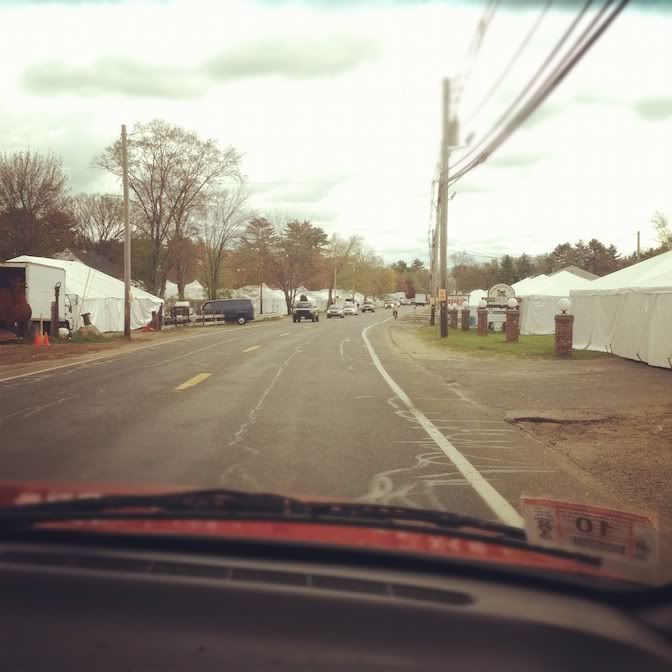 Driving into Brimfield, this is a few days before opening, you can kind of get an idea of how huge it is. Picture the streets filled with people on a weekend day when its open!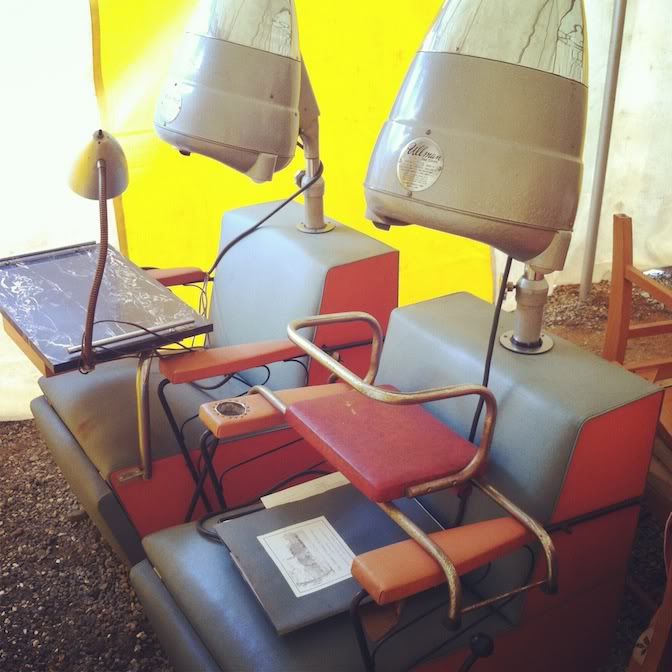 Lots of cool stuff to be found here!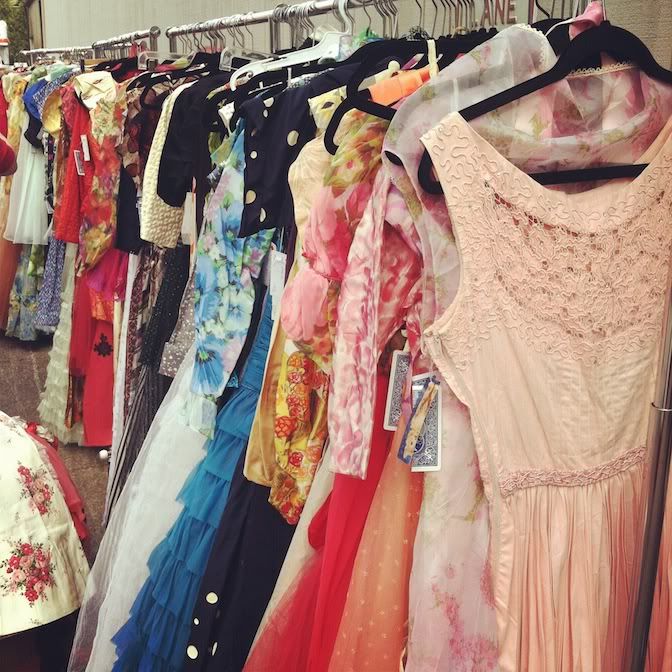 Donna is selling some of a mans vintage dress collection. He started collecting in 1956 for his wife, which grew into an amazing collection of around 55,000 mostly never worn party dresses! Quite a sight to see!!
Buttons the cat and two pups Beardsley and Byron guarding the stairs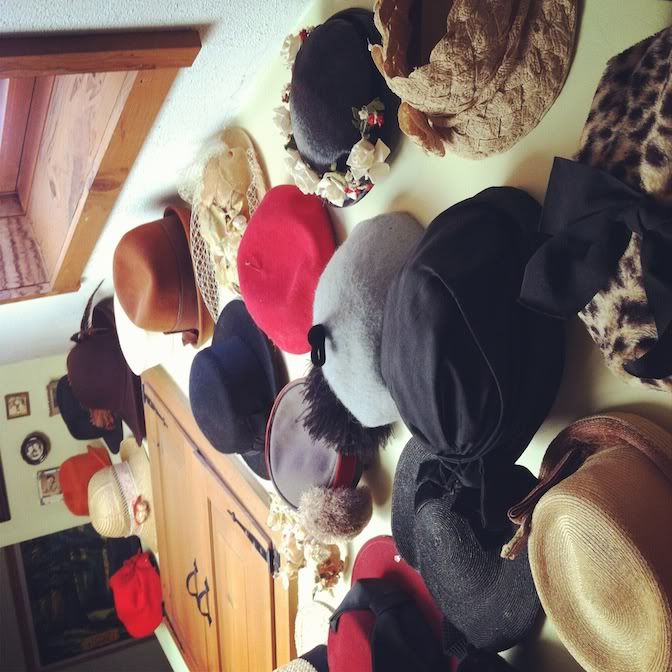 Some of Courtney's AMAZING hat collection!!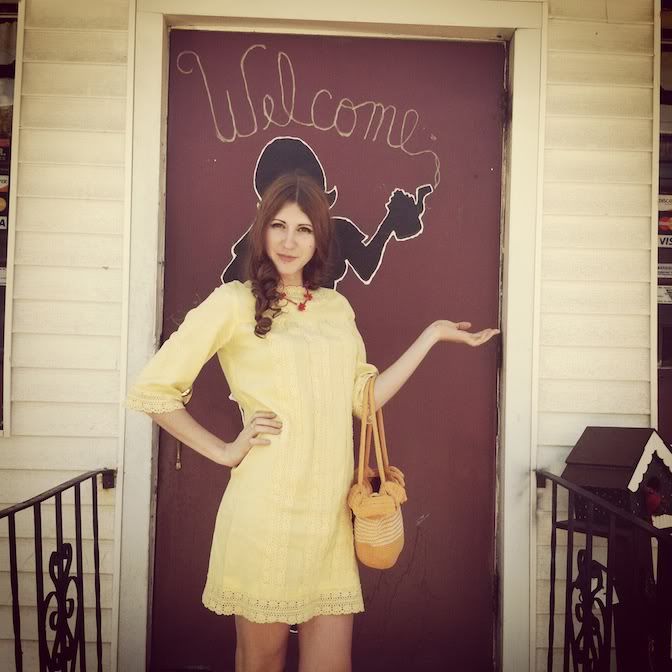 Breakfast at Girl's Grill before work one day. Such a cute Diner!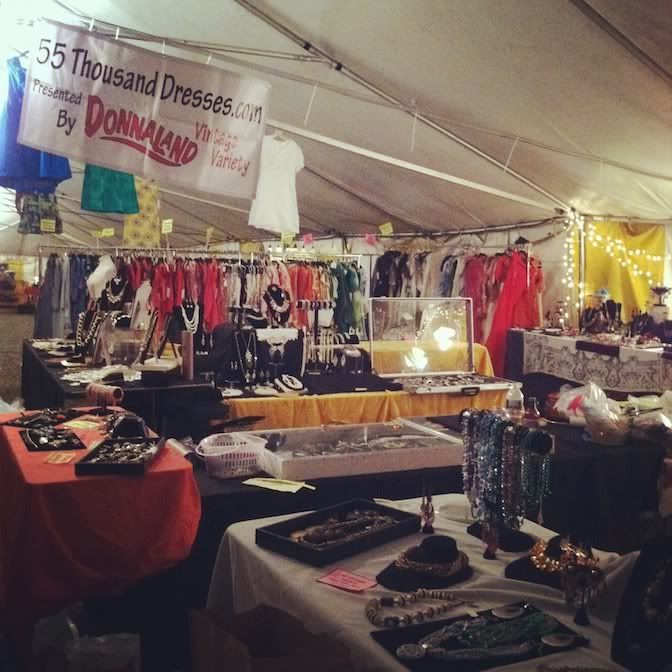 In mid-set up the night before the big opening day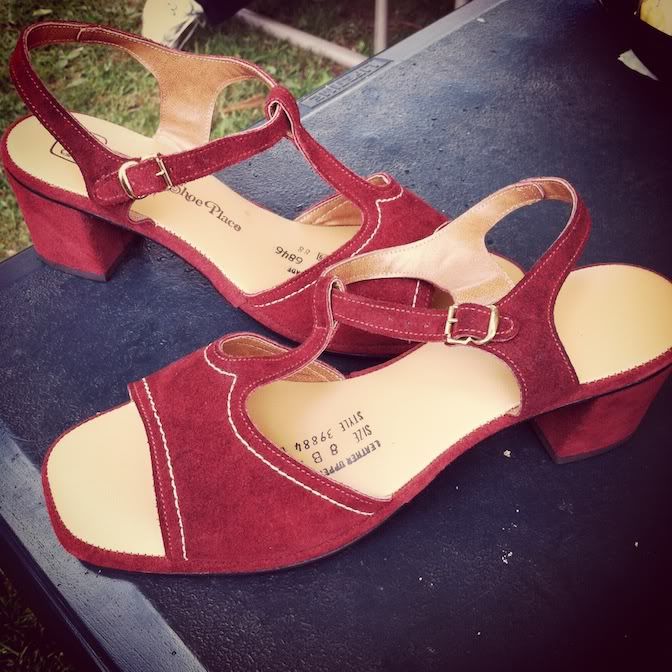 Some amazing Sears deadstock shoes I picked up on the first day. I am so in love with them!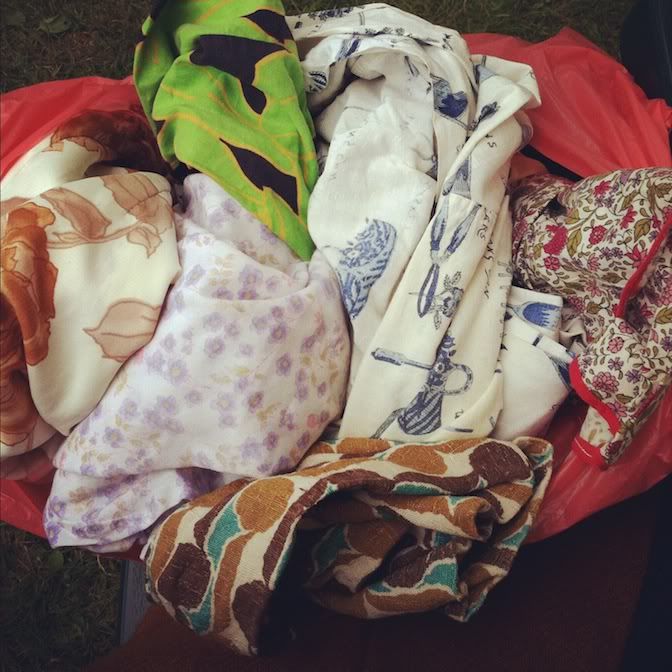 Pretty patterns I dug out of a $1 pile, always my favorite kind of shopping!
One of my favorite finds, a 1894 copy of a book of Charles Gibson illustrations!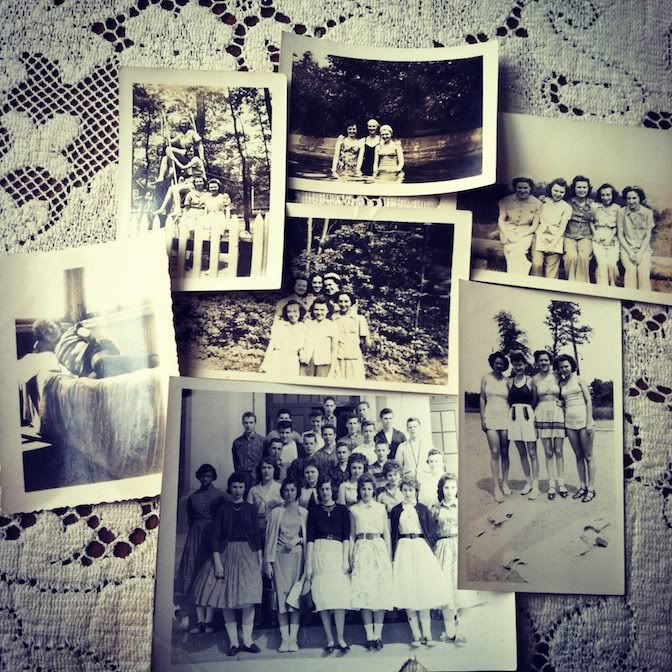 Working on building up my old photo collection, mostly picked out cute photos of groups of cute girls lookin' cute.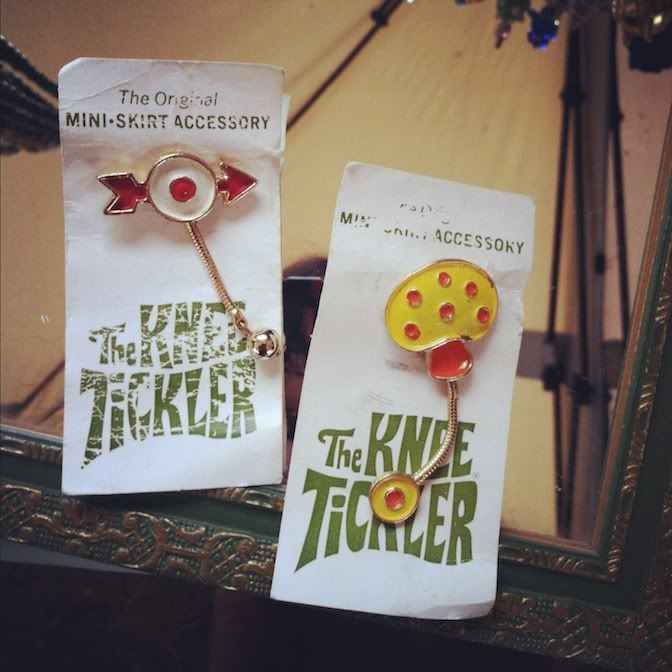 Found out about an awesome accessory from the 60s, The Knee Tickler! Ment to be worn at the hem of your mini skirt. Love it!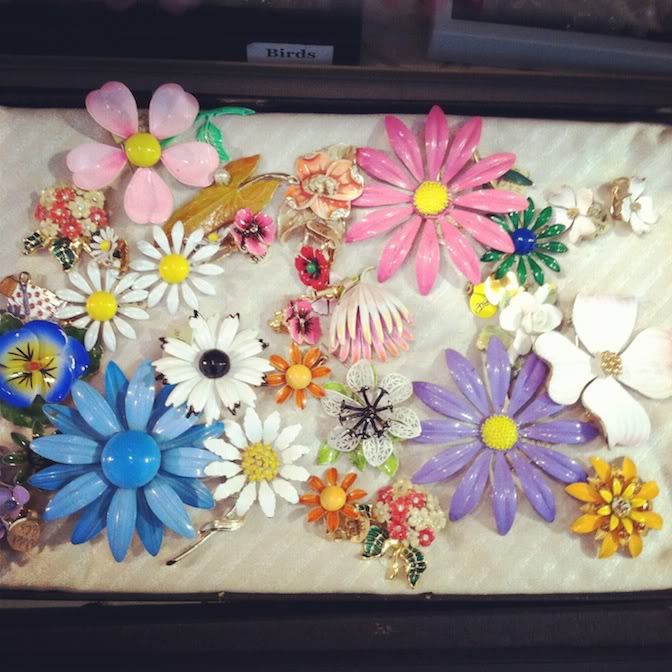 I didn't buy any of these, but I did go flower crazy this past week getting a whole butt load of jewelry, most of it decorated in flowers. These brooches are swoon worthy!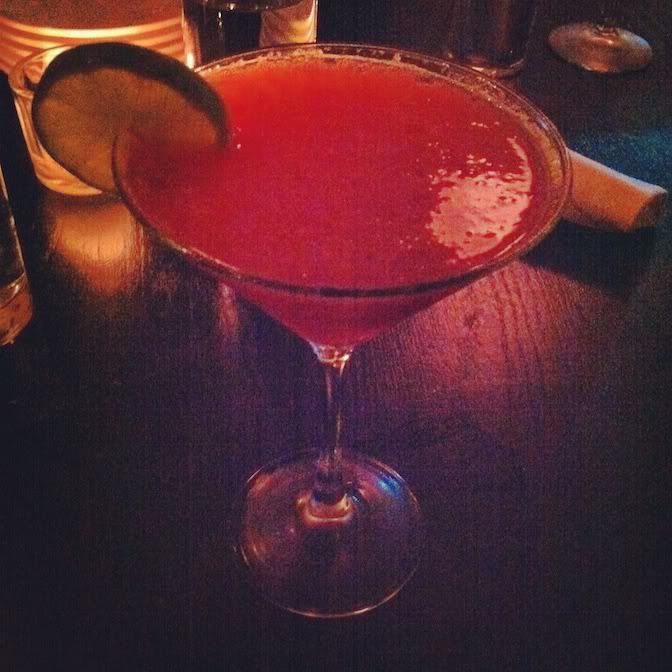 A night out in Amherst with the gang for drinks and food
Where there is a photobooth, we will cram into it and take silly photos in a bar full of bros- Sam, Molly, myself and Courtney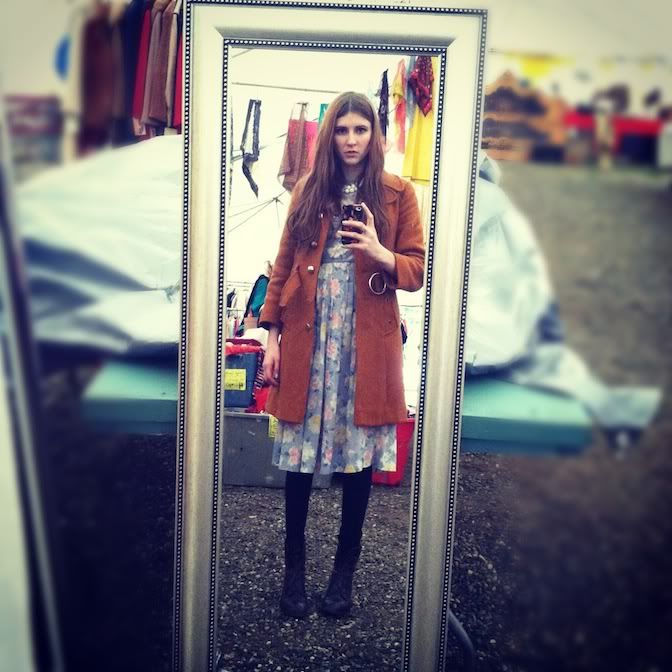 Working an early rainy morning at the tent