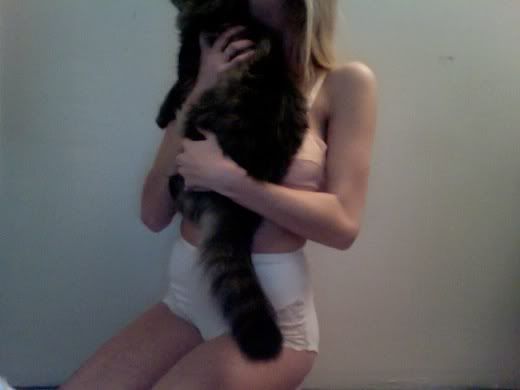 todays weather was horrible, wind and rain. oh the wind! the days have been very grey lately and rainy, and so the lack of outfit posts continues. however today i received a few packages in the mail. some for friends for the holidays, and a little thing or two for myself.
you cant see the detail on this bra, but its so so amazing, 30s dead stock beauty in the lightest pink. i found it at this amazing etsy shop
BarbarosasVintage
. the straps are a tad long, but thats an easy fix. its comfortable and perfect.
i also received this pink velvet bed jacket from
greatest friend vintage
, it was just too pretty to pass up. im looking forward to wearing it with something totally not soft and sweet. grunge it up a bit, so to speak. both purchases were rather cheap and so so worth it.