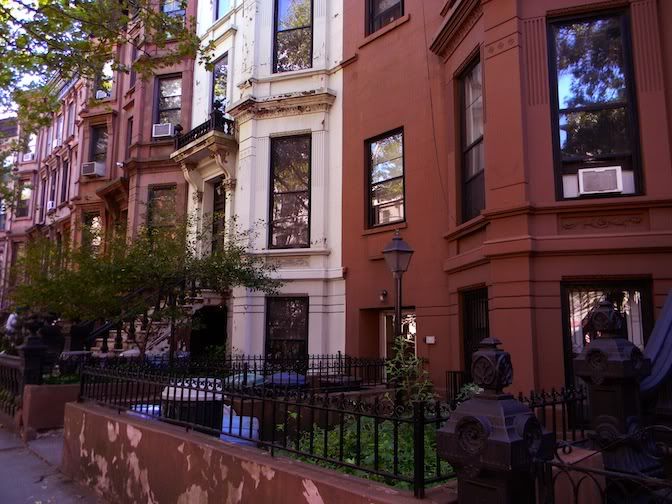 The last two days Jeremy and I had our friends
Courtney
and Chris as house guests. They are from western Massachusetts and are wonderful enough to have let me stay with them countless times over the last year an a half. We had yet to have them come stay with us, mostly because we were living on Long Island and there was really no reason to come out there and nothing for us to take them to do. I was more than excited to learn they were taking a trip down to Philly, and stopping here for two days on the way. It was a really quick trip, too quick! But we had a lot of fun, there is always a lot of fun to be had with those two!
This was on the first day they got here, we took a talk with to Park Slope to show them the area and gett some lunch. Courtney was a vision in this vintage dress, something like $5 from the goodwill? And look at that amazing necklace! She got it from Donnaland! If I thought I had a lot of clothes, Courtney has to have at least double from what I have! She is like the vintage goodwill queen! New England man, I'm tellin' ya, they got the best vintage for the best prices. The dress I'm wearing is also from Donnaland, when I was up there in July working to set up her tent, Courtney and I had our own boxes of stuff we were holding for ourselves, and at some point I put this dress in her box. So I only just got it back from her this day so I had to put it on! Fits like a dream and I love the color. This is like the 5th vintage dress I own now with this shape, I really dig it!
More photos later from their second day here and our trip to the Museum of Natural History!