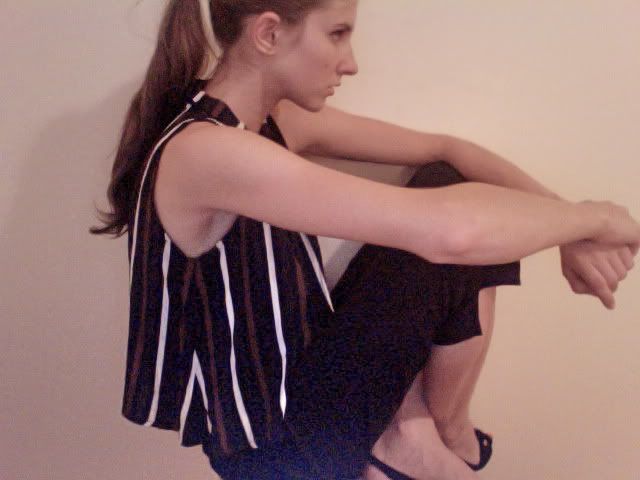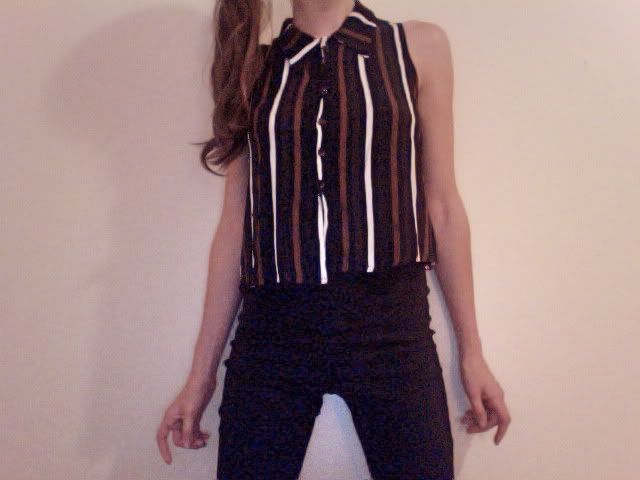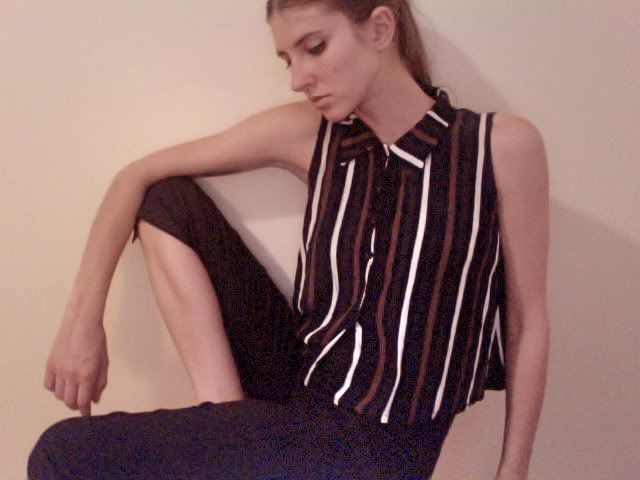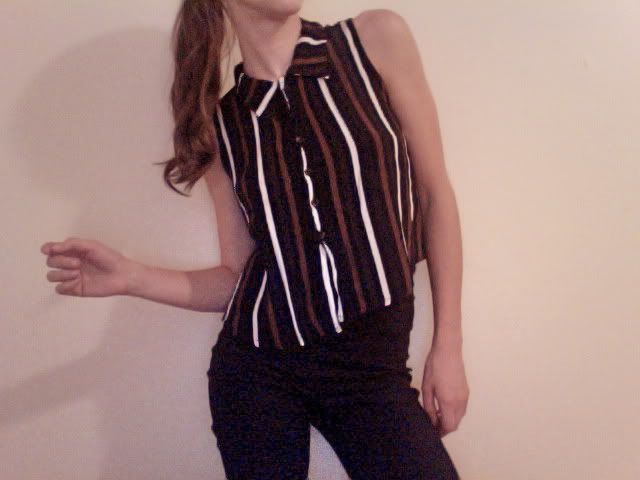 Just a little photo booth outfit shot up against my still bare bedroom walls. It is really hard to totally unpack and decorate when you don't have all of your furniture yet. We are picking up a dresser tomorrow, and then I can really start to decorate our bedroom. I want to try and get this place in order by the end of the week, as best I can at least. We still need some sort of a kitchen hutch/pantree so my pretty breakable kitchen things have to stay in boxes till then.
Tonight I plan to go over to
Hannah and Landon's
for some quality time and maybe some drawing as well! Hannah is a lovely illustrator, and I told her she needs to draw more! So she invited me over for some drawing and stuff, It has been a long time since a drew anything either.. I mostly just feel uninspired when I pick up a pencil.. so we will see what comes of it.
I'm wearing a thrifted cropped top that I have had for years now and love dearly.. but hardly ever wear, ha! Some high waisted black pants that used to belong to my friends grandmother that I took in at the sides to make them fit better. And the flats were a hand-me-down from my friend
Courtney
who will be visiting us with her boy this time next week! I stay with Courtney and Chris all the time in western MA (and will be once more at the beginning of september for the last Brimfield of the season) and they are so hospitable and kind, Jeremy and I are excited for the chance to play host to them and have fun around the city with some good friends.
And like my pony tail? I hardly ever wear them, but I'm feeling a bit rockabilly and I think it fits with this outfit. Plus it makes my hair look super long!