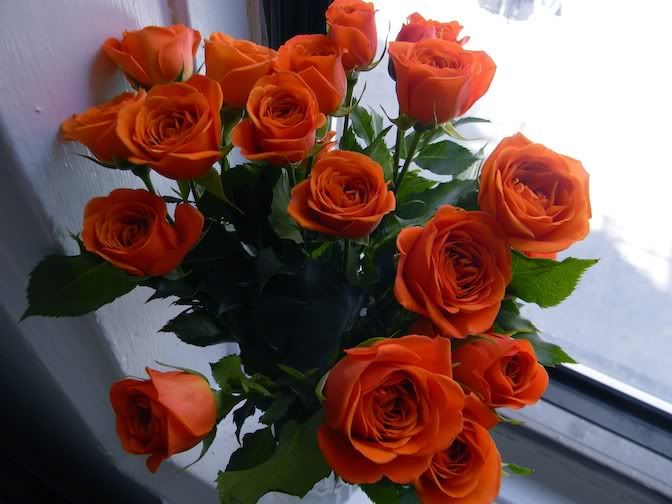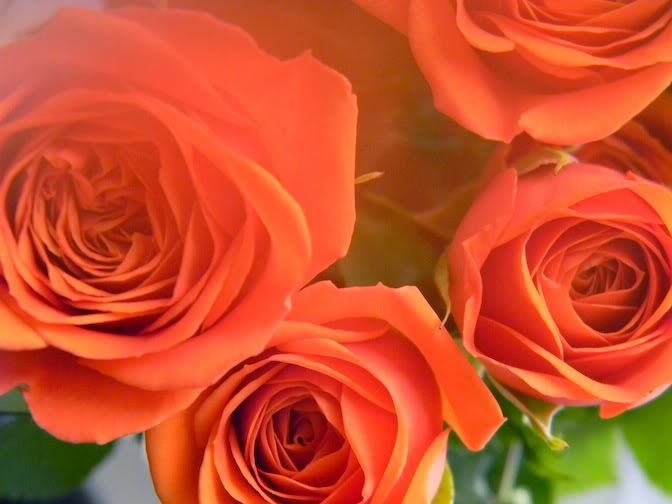 First flowers in our new place! Some lovely little roses to start, I need to build up my dried flower collection since getting rid of all my old ones, and roses are the perfect place to start. They dry to well and really keep their color.. now I just need to choose where to hang them!
Sorry things have been dead quiet around here! We still don't have internet at our new place, so right now Im sitting in
The Breukelen Coffee Shop
right down the road from my place, taking advantage of their internet and AC and eating a delish croissant and drinking some iced coffee! I have to say, I am really really happy with my new neighborhood, when I found our place I really didn't know Crown Heights/Prospect Heights at all, but I really dig it! We are living on the kind of border of a less desirable area, but a short walk and you are surrounded by coffee shops, bars, restaurants and store. We are right near Prospect Park, which I still have yet to explore, and right to the west of that the brownstones are picture perfect! Like for real, Jeremy and I took a walk last night to get dinner, and every block I'm like "Look how cute that place is!" "look at those windows, the doors.. I bet all these folks have backyards too!" I would really like to stay in this area, move a bit more west after our lease is up maybe.. this place is a secret gem that I'm not gonna let get away!
Last night we chose a vegan restaurant in the area at random (Jeremy just got himself an iphone, and we are taking full advantage of the "veg out" app) and I chose
The V Spot
... If ever you are in the area.. GO THERE!! It was so good, and fresh and everything on the menu is vegan, everything!! We went from living on Long Island and only having ethnic foods such as indian of thai as our options from dining out, or some place that has one vegan/vegetarian choice.. to this!! I mean, I am not vegan, my boyfriend is, but this means a lot to me too, It sets Jeremy in a different mood when he can look at a menu and pick anything he wants, not having to read the ingredients to make sure there is no hint of dairy or something. It was a really good night, a sort of silent celebration of where we are and where we are going. Not to get all mushy, but I really love that guy, and we are so happy together, here in our new place in a great neighborhood with our two cats and the future ahead of us. We hardly get to go on real dates, so it felt special to us last night :)
So, to get back down to business, I have just re-opened
Golden Fur Vintage
, the 30% off sale has ended, but be sure there will be deals in the future, and if ya see something you like, make an offer! I am easy on prices ;) Hopefully soon we will get internet in our pad, but until then this coffee shop is right down the road, and I will try to get this blog up and running with regular outfit posts and things of the like again!
Thanks everyone, for the well wishes with my move, and for sticking around while I have been MIA, and for continuing to be great readers and friends like always!