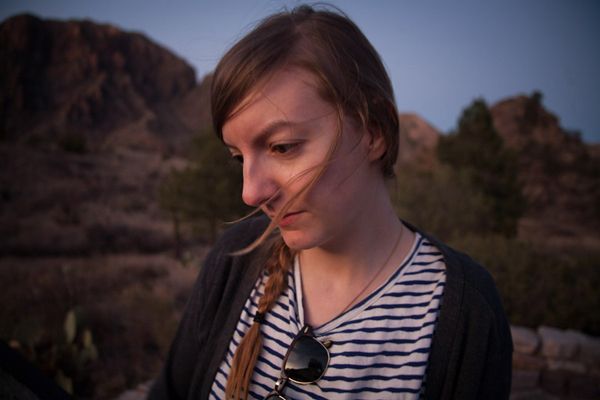 When Emily told me she was going on a road trip with her pals who are in a band, my first reaction was excitement, immediately followed by jealousy. I love a good adventure - specifically road trips - and often document those adventures on
my own blog
, so naturally I was green with envy when she told me she'd be hitting the pavement for a few weeks.
My partner in crime,
Greg
, is also a fan of road trips mostly because of all the amazing historical sights that can be seen while on the road. I have a similar infatuation which lead to our first Civil War related road trip from Pennsylvania all the way to Corinth, Mississippi within the first three months of us dating. That was almost three years ago now and those excursions are still a huge part of how we have fun together.
Eight months ago Greg got a new job that has separated us since. We knew that it was going to be hard, so we decided to have one last hurrah before the long haul: Texas. Greg's from Houston and we happened to be there for his mom's wedding at the end of March so we thought, "What the hell!" and spent the week after the wedding driving clear across the state going as far as Marfa.
The very best part though was camping in
Big Bend
. The place is enormous. It took us about an hour to get from the entrance sign to the rangers station and then another 20 minutes to get to our camp site! It was worth the journey though because there is no other place like it. The terrain is brutal, the temperatures hot (it was in the upper 80s in the middle of March!) and the views are amazing. The Rio Grande was a shadow of its former self because it hadn't rained in two years, but the canyons and mountains the river carved millions of years ago stand tall.
We hiked into Boquillas Canyon and ended our stay by watching the sun set through The Window up in the Chisos Mountains.
I know Emily is going to have the best time in Texas and while she might not be out in the desert, I have no doubt the Lone Star State will leave an impression on her. Anyway, I'll be glad to have her and Greg back this month!