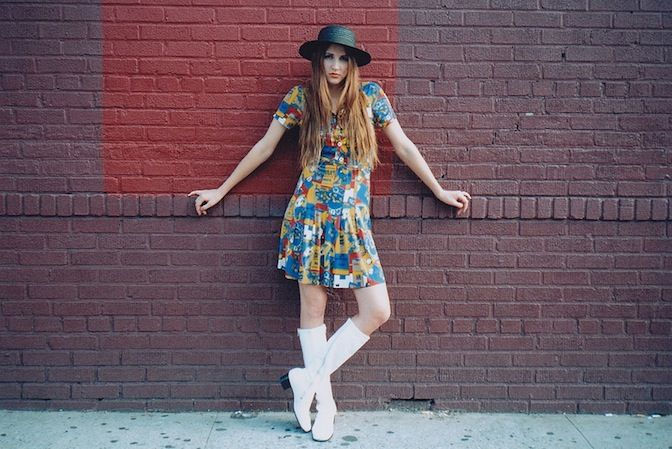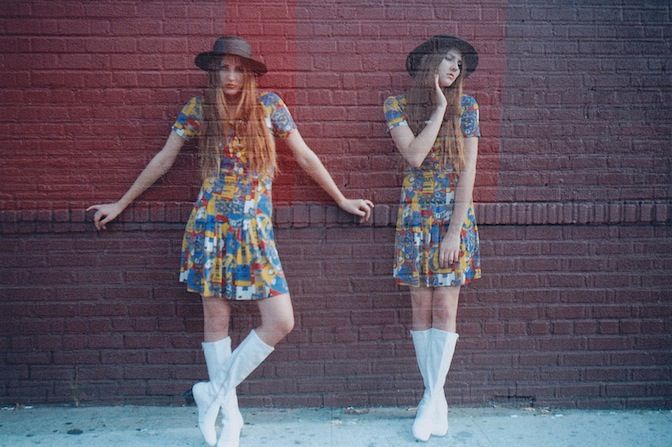 Today I am on my way to the west cost for the tour with Twin Sister! I am so totally excited, I have been wanting to get out of town for a bit now, and I have hardly even seen the west coast so it's a whole new experience for me. I am all packed and ready to go, I made sure to bring only extravagant clothing so I have no choice but to wear them. Something I am most excited about is since I will be selling the merch, I will have lots of very brief interactions with many many people. I love meeting new people, it will quite an experience only having a few moments with a bunch of strangers who are pumped having just seen a band they love. And I can be anyone I want in that moment. It will be an experience for sure.
So In these 11 days while I will be away I have some guest posts from some friends that will be going up, and I will also be slowly sharing some photos from a shoot I did with a newfound friend recently.
Kimi Selfridge
, who shoots under the name
Tan Camera
, contacted me a few weeks ago to model for a long term project she is working on called "This Is Our Youth" where she uses all film (35mm as well as various polaroids) and tries to capture a moment in time. She used my own wardrobe to style the shoot and we went out around Williamsburg and had some fun. This is just the first out of a set of about 5 different looks so be sure to check back for the rest, there is some seriously awesome stuff going on here! You can find and follow Kimi on facebook, instagram and twitter under the name @tancamera.