saturday night i had a real official birthday party. i cleaned the apartment really well. did a bit more or hanging things on the walls and such, i also made some fabric baners to make things look really festive! i didnt have my camera on me most of the night so i dont have very many actual party photos, but i do have some of how great i made the place look!
i had a really great time, drank loads of great beers including this delish green apple one by a brewery called unibrow, ha! and the place wasent even really a mess at the end of the night! well, i fell asleep before the last few party goers left. i went into the bedoom to pet the cats a bit and ended up drifting off to sleep. it was 2 am by this point and man i was tired. thanks everyone who made it! it was a great time!
oh and thank you everyone for the nice comments on my previous two posts. all the birthday wishes were well appreciated, and for the post before that one, thanks to all the people who said hello, your feedback really helps. hope to keep seeing ya all around here!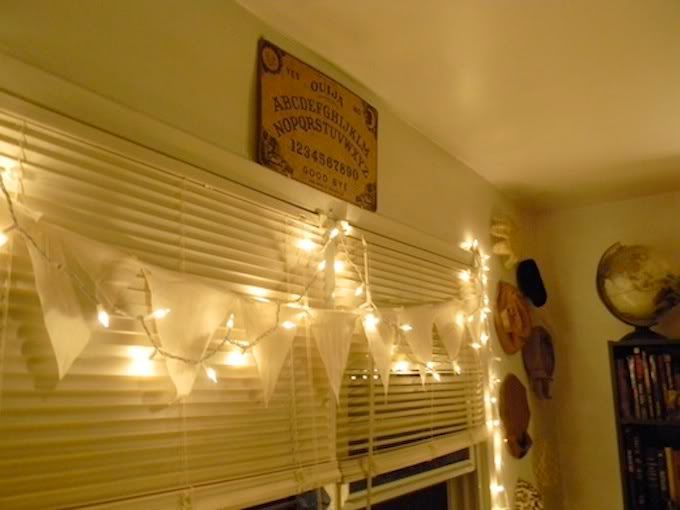 my brother taylor and his girlfriend ashley on the couch, friends matt and mike deep in convo.
mikey p on the guitar!
i didnt really get any photos of myself that night, though i wish i did! my hair was looking crazy and curly! this was the second day with the curls afte my birthday. when i rag my hair i can usually get away with one of two days after, then it becomes a bit knotted mess. this was pretty kniotted in the back, but it looked great. never thought my hair could have so much volume!