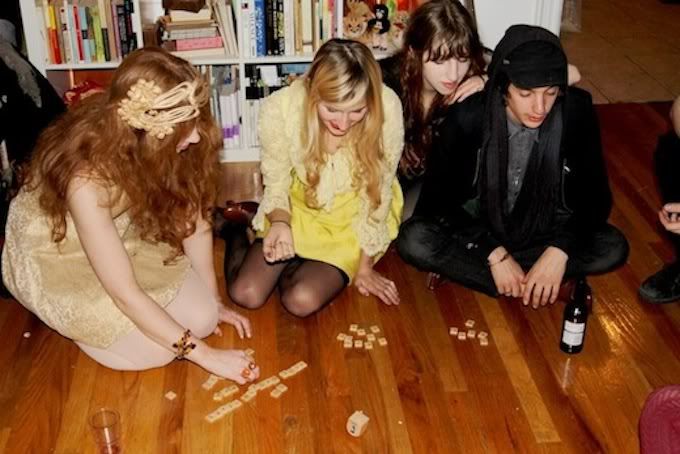 i was so excited when
hannah and landon
told me they were having a holiday party. i was dying to go to one, im not the biggest christmas person, my boyfriend dosent celebrate holidays really since he was raised a jehovas witness ( he hasn't been since he was 18, but the not celebrating holidays thing really sticks with you.. especially one as materialistic as christmas) but i do love the holidays and just how festive everyone gets. i was really hoping someone would have a holiday party where people were expected to dress up a bit and have fun!
it was the perfect night to break out this really great dress i got from my friend
courtney
she let me go through a bunch of things she was getting rid of, and this dress was one of them. i literally hadn't even tried it on until this night, but i knew it would be perfect. and hey what do ya know, it fit like a dream! plus hannah says she loves blondes in yellow ;)
the party was a blast, my boy came along, and so did
ali
and her love steven. there were cookies, and drinks and games to play. i played dreidel for the very first time! we used scrabble pieces as our money, and so we started spelling things with the letters we had. some weird things we came up with. we also played this game called salad bowl which i not gonna try to explain, but it was a lot of fun when you have a good amount of people.
oh, and lets not forget the amazing kittenss!!! a brother and sister, so much smaller than i thought they would be. totally just chilling in their bedroom. not even noticing the party going on around them. they were so cute. i brought them a little cat toy as a gift. over all it was a great night, thanks hannah and landon!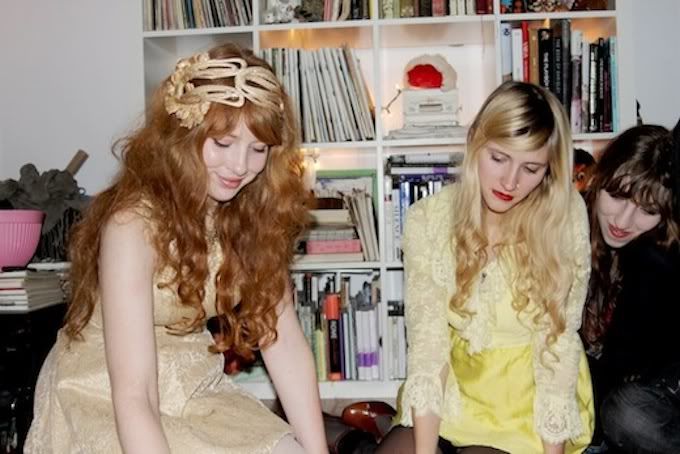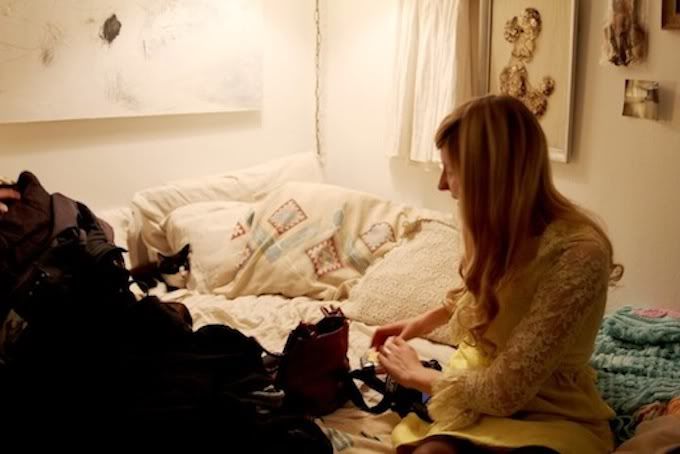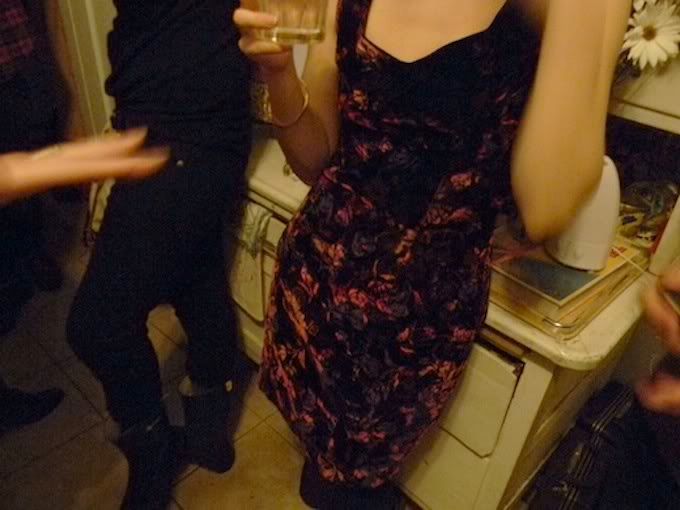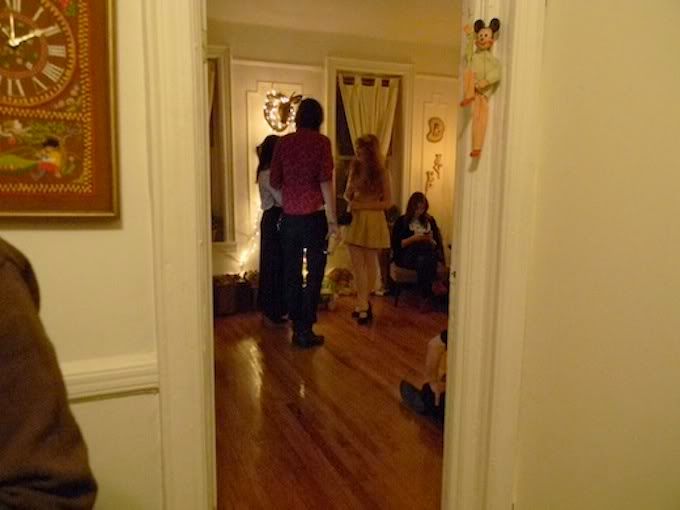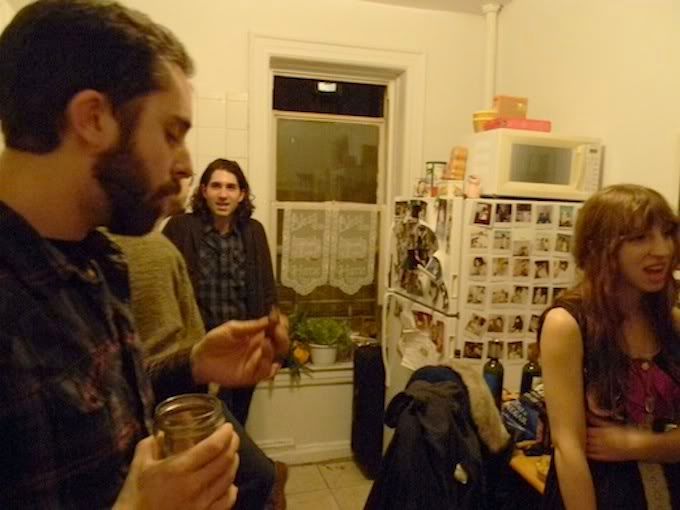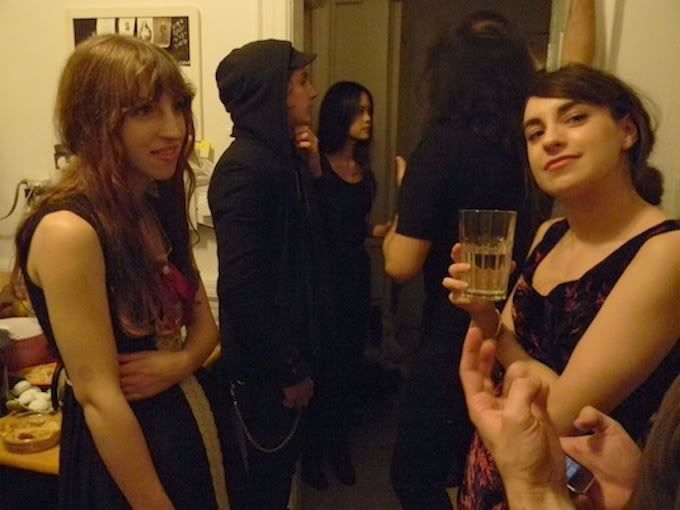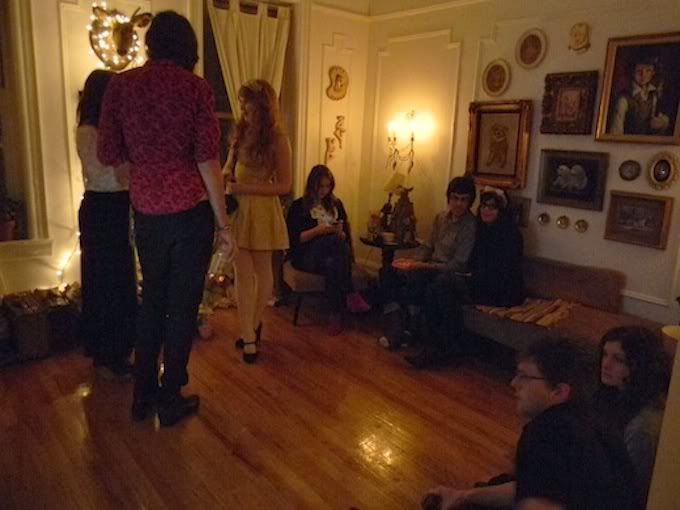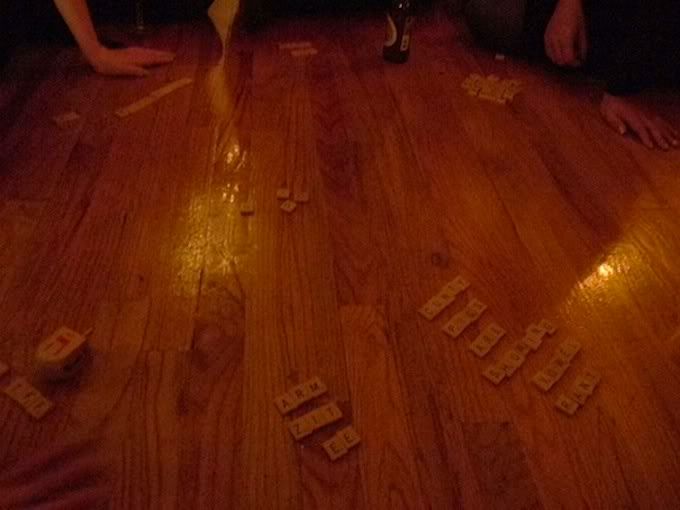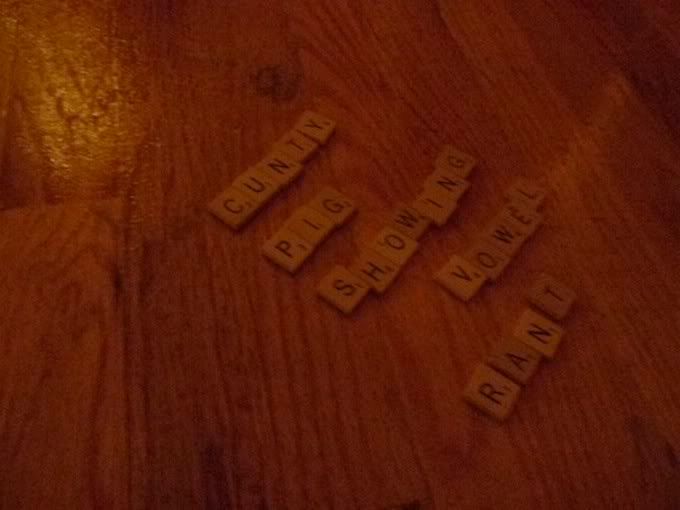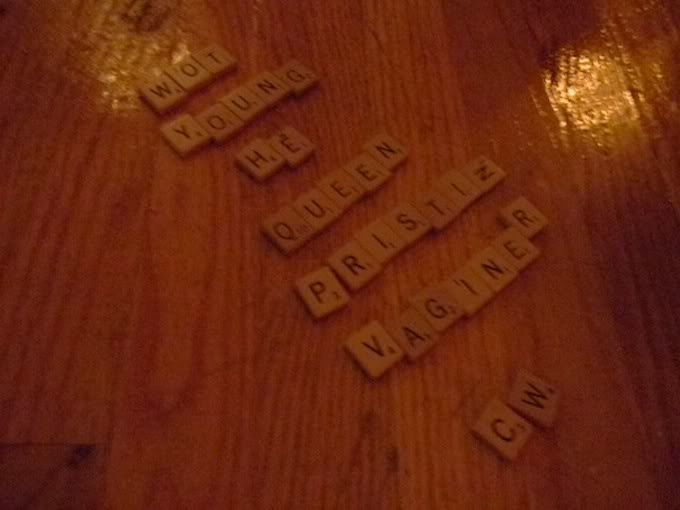 let me just say those two were hannahs, shes a weirdo ;) she was also winning as you can see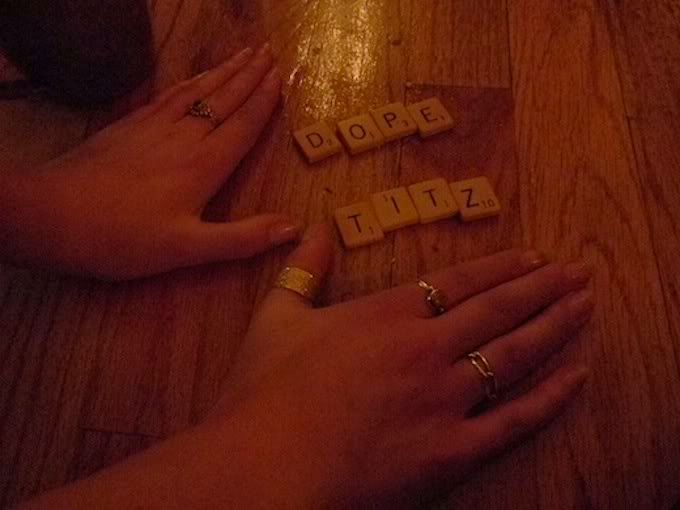 oh, and that was mine hah. i was always losing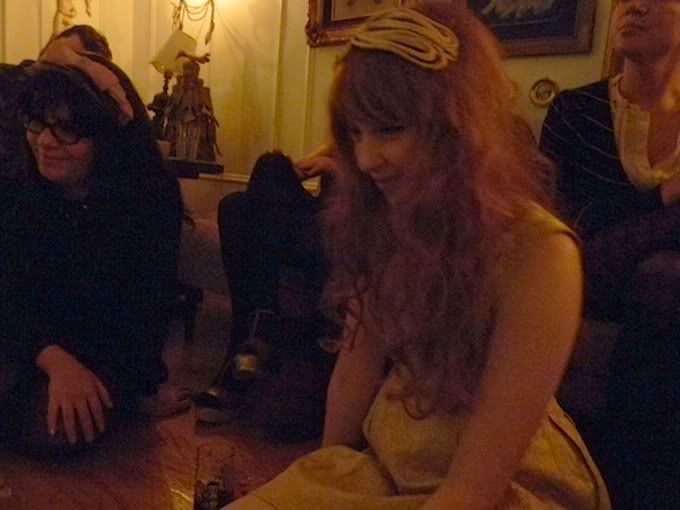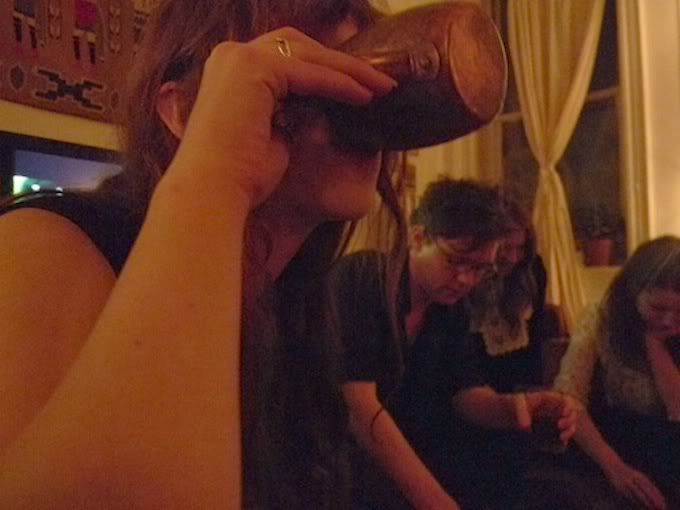 first five photos courtesy on hannah, the rest are mine.