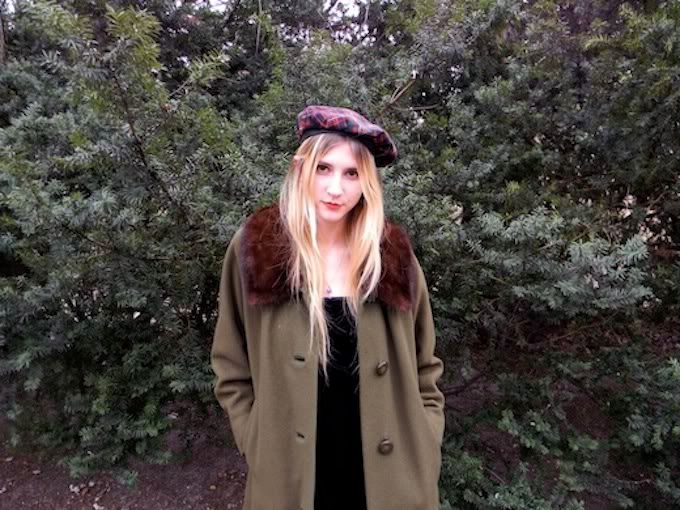 so today is christmas! for those of you who celebrate, i hope it was a merry one, filled with joy, food, friends and family. this was a very different christmas for me this year. it is the first im moved out of my family home, both my brother and i actually. so only my 13, soon to be 14, year old sister was there alone to open gifts this morning. i know shes been feeling a bit lonely now that we are both out of the house, so christmas must have been extra sad.
i dont know man, teens of this generation are hard to figure out. i love my sister to death, but she is really a victim of these times. shes a bit bratty sometimes, and kinda superficial? my family has never really had much money, and i fell iv always know that and never asked for too much or wanted too much. i think its something that really made me into the thrifty person i am today. however my sister dosent seem to know or care what my familys financial situation is and continues to ask for things like a mac book when she already has a net book. both of which are way more than i could have hoped for at her age. i got a tv in my room when i was 12 and it was all i needed and was happy to get it. she has had a tv in her room since she was 4. a cell phone for a few years now, as well as a little net book laptop. today i read her posts on facebook saying how all her friends got ipads and iphones and all she got was a kit on making sock puppets (this is not all she got, but it was a bit of a modest christmas..but she got a $100 gift card to abercrombie..) which i think is way cool!
sorry to get on a bit of a scrooge ramble.. but my boyfriend dosent celebrate christmas because of his religious views growing up. he no longer practices, but was raised without the holiday so he carries that with him. i am not a huge christmas person, i dont like the materialism of it.. but i do like the holiday time of year. i like the festive spirit going around, holiday parties, gifting my friends and family with things really from the heart. so it just upsets me to know the generation a decade younger than me was raised by tvs, computers and cell phones. and walmart.
anyway.. back to things being happy, we started off the day lazy at home with christmas breakfast, chillin with the cats. then headed over to my parents house for dinner and gift exchanging. my mom got me a gift certificate to get an hour long massage!! i am over the moon, my back has been in a lot of pain for a few months now. i do a lot of heavy lifting at work and my internship took a lot out of me. we watched elf, had dinner and then watched toy story 3, which i had never seen. it was a relaxing holiday. i got to see mt cat mongo who was my boy at home. i miss him, hes like 12 now. a big fat black cat :)
now we are back home waiting for ali and steve to come over so i can give them gifts! i really do love giving things to my friends, especially ali so i cant wait!
i hope you all had a great holiday, i cant believe the year is almost over, its been a really really amazing one for me and i cant wait to see what the year ahead has in store. im feeling great things :)
ps- my roots are coming in really bad. need to do something about that..
plaid hat- estate sale
black velvet dress- this is actually going to be going into my shop soon. so if you love it, keep your eye out! it fits great and is so cute. the neckline is perfect!
tights- christmas gift from my sister
socks
- christmas gift from ali
boots- recently thrifted, not a huge fan of the rhinestones, but i needed some black shoes. more specifically black boots. and these had a great small heal and are VERY comfy!
coat- vintage, thrifted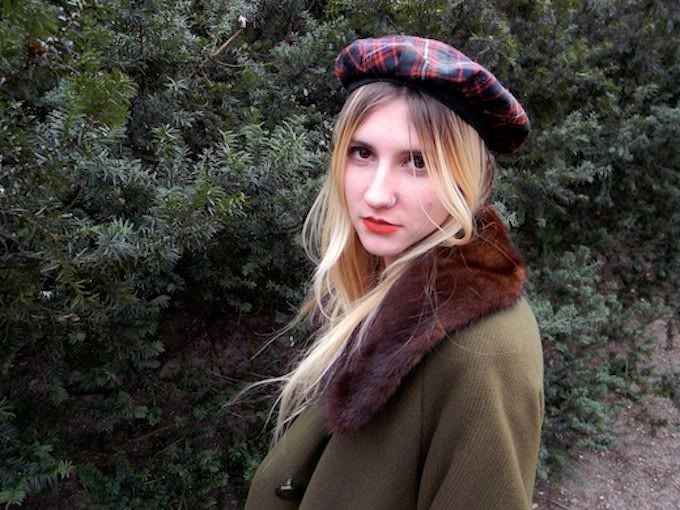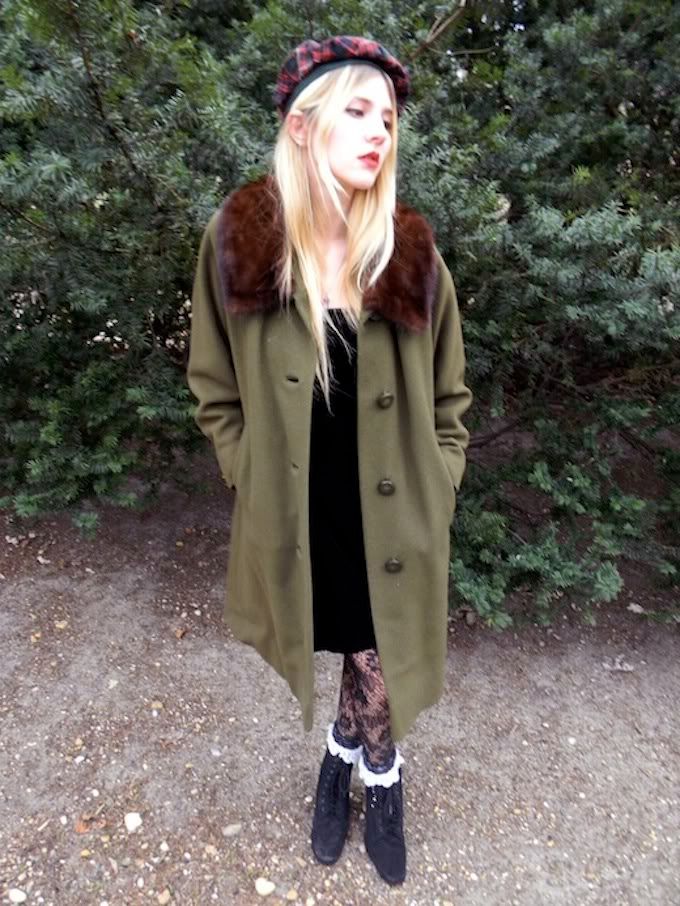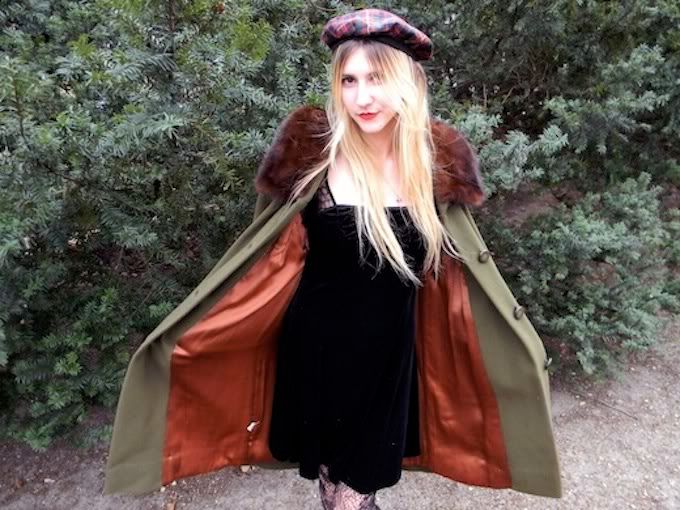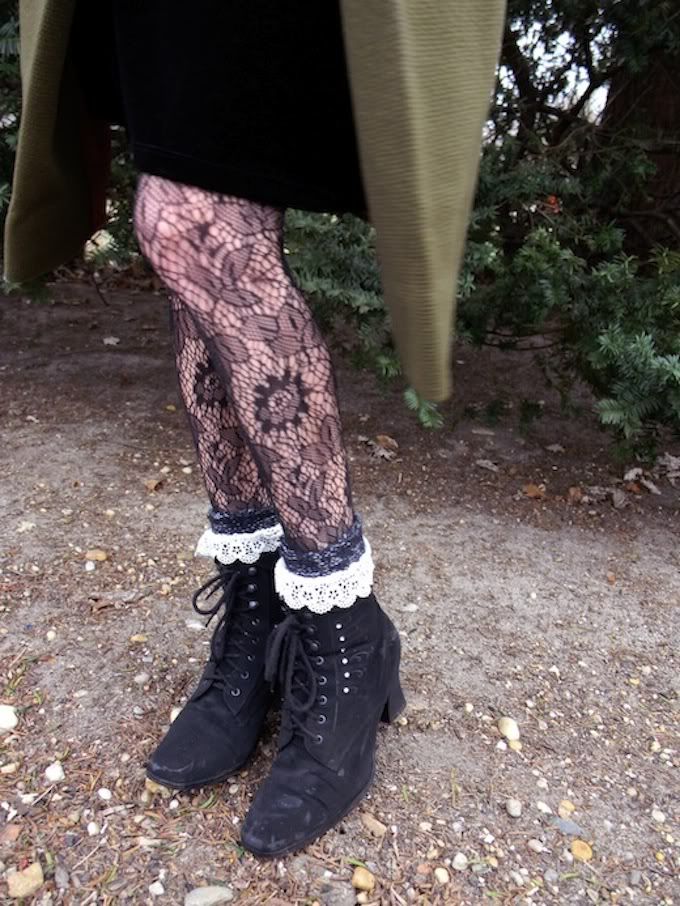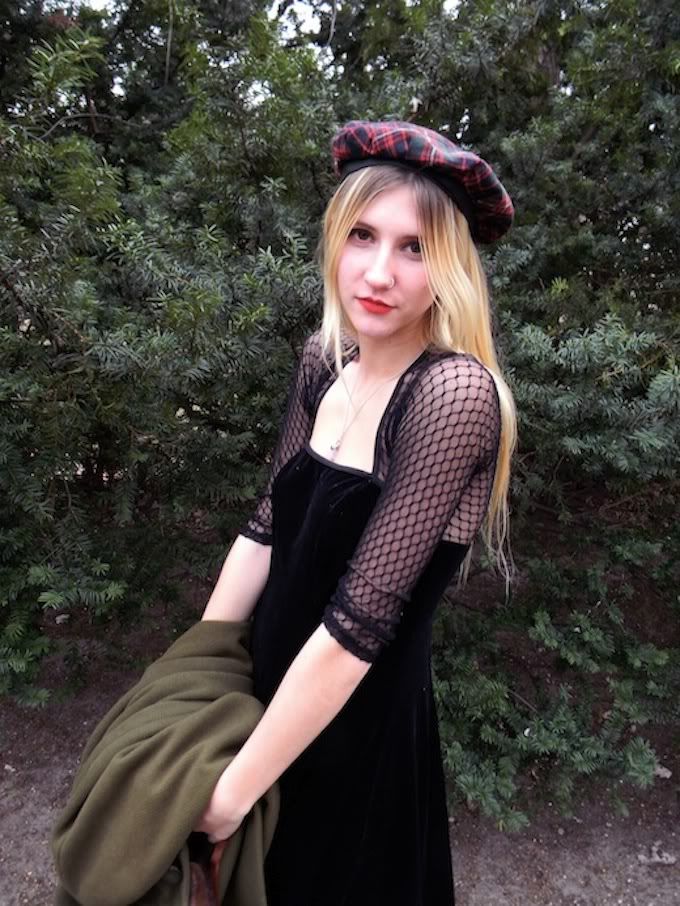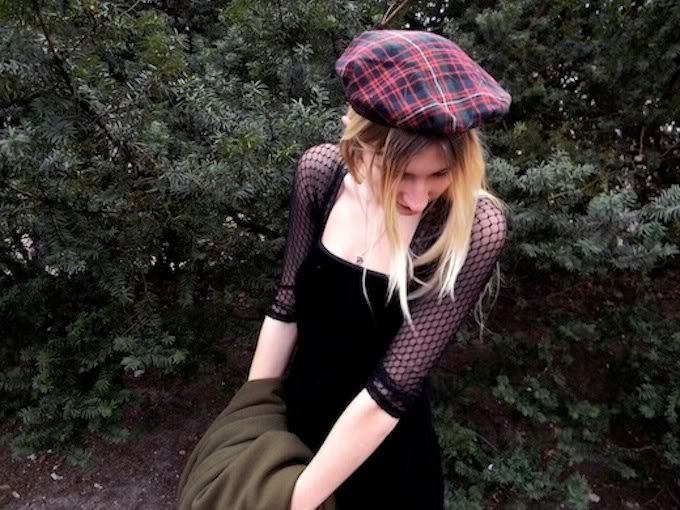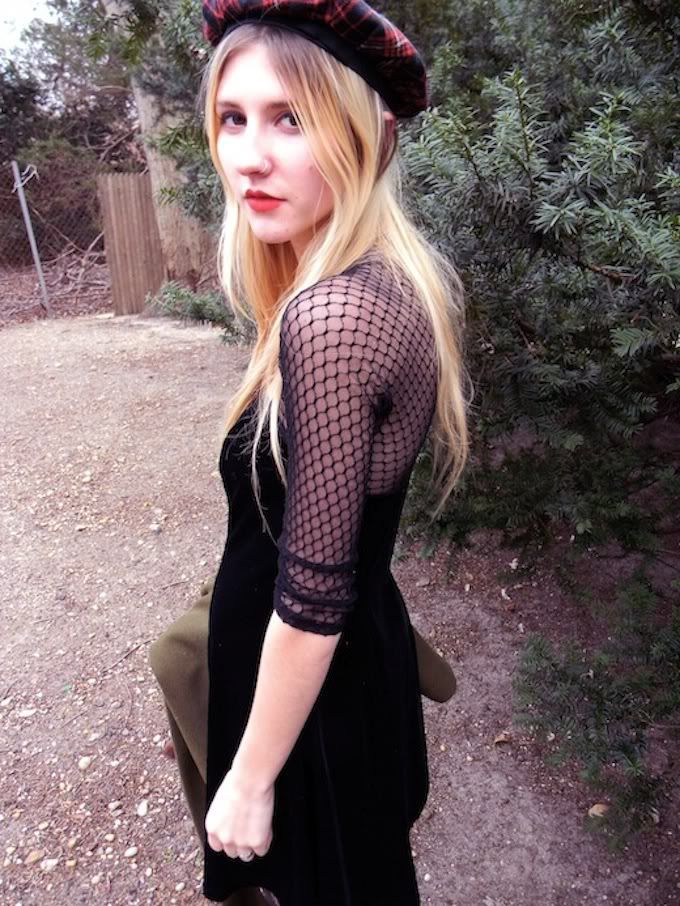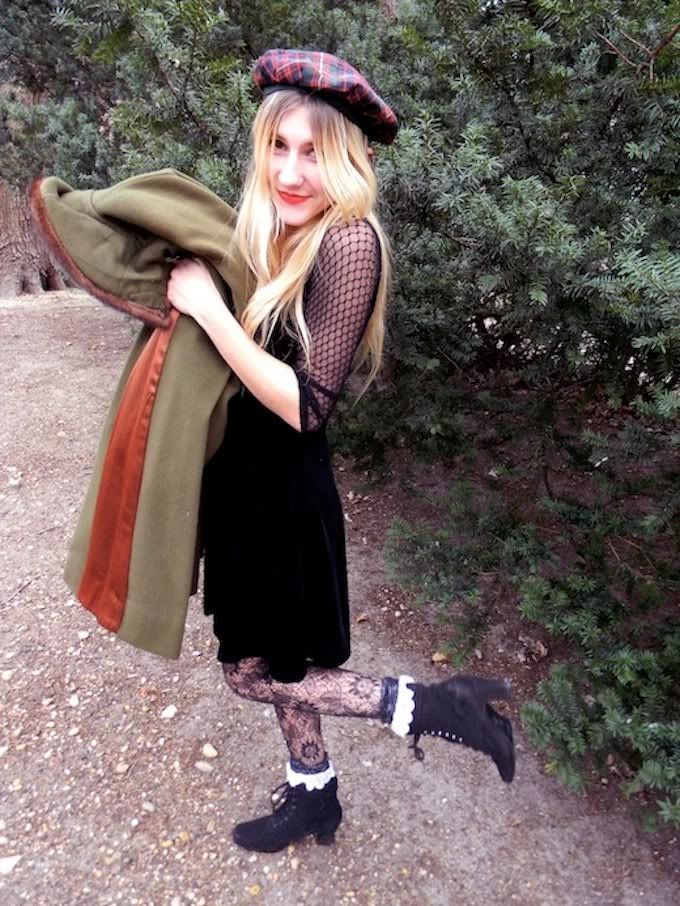 oh and heres fred on my lap as im typing this. gotta love my boys.