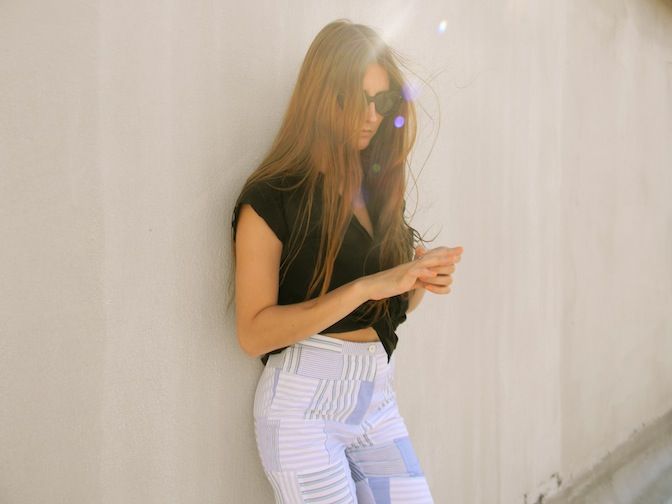 This past weekend I went to visit the
Family Affairs
studio with a bunch of my gal pals, but this was not my first time dropping by for a visit. About a month ago Nina sent me an email out of the blue saying they had just gotten in the Johnny pants and thought I could rock them and would I be interested in a pair. Hell yes! It's funny, cause since the first time I laid eyes on those pants on the internet I was coveting them! I mean, nearly everything she designs I am drooling over, but these pants in particular I feel are totally my style.
I usually have a pretty hard time finding pants that really fit, so instead of sending her my measurements she told me to come by the studio sometime so we could have tea and I could try them on. Like I have already mentioned in my recent post from my most recent visit, Nina is sweet as sugar and we had a great time talking about blogging, movies and the G train. I even got a super super sneak peak of the SS13 collection that we just got to check out the other day.
These pants are perfect, she picked out all the striped fabrics and has them sewn together to make this quilted look. Lots of work she said, but the outcome is totally worth it if ya ask me. Now that I can feel fall on the wind I'm sure these pants will blend right into my regular wardrobe and become a favorite of the season. Although I played it a bit safe here pairing them with a black silk blouse I am already dreaming up ways to mix crazy prints and patterns with them!