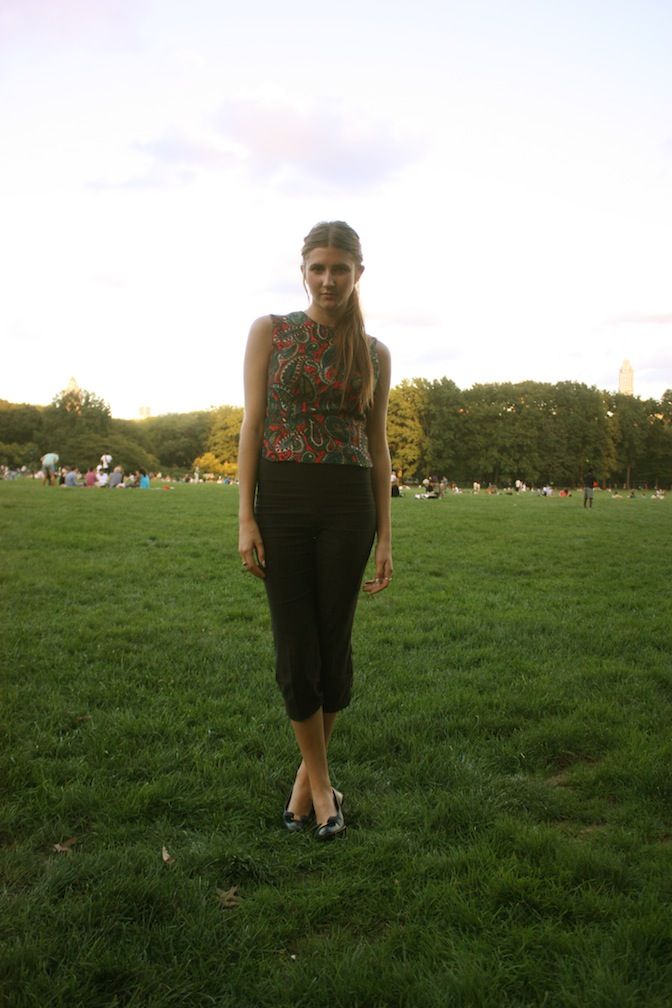 So yesterday was our anual fashion week blogger picnic in central park. The weather was more amazing than anything we could have hoped for, especially since a tornado came through Brooklyn and Queens the day before! The turnout for this one was much smaller than in the past, we usually get around 30 girls or so, but this go around it was pretty much just my brooklyn blogger friends and a handful of ladies that are in town for the week that we all pretty much already knew. Which made it nice and intimate and super fun.
There was snacking and drinking and talk talk talking. LOTS of photo taking, as I'm sure you all may have noticed if you follow any or all of our instagrams! Really my favorite part of fashion week is having all these gals in town and catching up. I have made most of my best friends through this amazing community we have created, and they are the ones I get my style inspiration from. So it's only fitting that this is my version of fashion week. I will be sure to post again with more photos of the gang once they all start showing up on the other girls blogs, as they all have nicer cameras than I do!
I have been wearing some version of this outfit all weekend long pretty much. I decided to try out a ponytail for the first time in god knows how long. I usually prefer to do a top knot or some other kind of up-do to get my hairs outta my face, but I'm open to change. A bit of teasing and hairspray to give a little poof and voila! This top I just picked up at work the other night, saw it when I was straightening the racks at the end of the night and just had to buy it then and there. The pants were my boyfriends exgirlfriends grandmothers. I had to take them in a bit on the sides to fit me properly, and now they are one of my favorite pairs of pants. And the Ferragamos! My first pair of his flats! I got them at work a month or so ago but have been a bit afraid of wearing them cause I know I have to break them in! But so far so good and they will definitely be making the rounds much more!