jeremy and i always have off on saturdays together. its so we always know we have that one day, and saturdays are the busiest so... no thank you! however, we havent spent a good saturday together in a while. either im away, or im up early going to yard sales. and we do like our lazy morning with a delish breakfast, so going out too early really takes away from one of my favorite parts of the week.
today we got that day again, made some banana pancakes this morning, watched bad tv like the movie 2012, and spent a lot of time with our new kitties. then finally i bribed jeremy to leave the house with me to go get some chinese food. then we stopped at the salvation army before heading home. really nice saturday over all.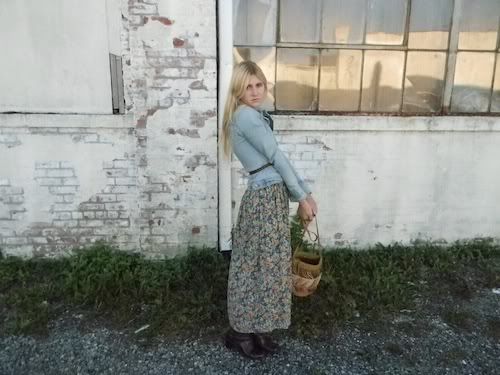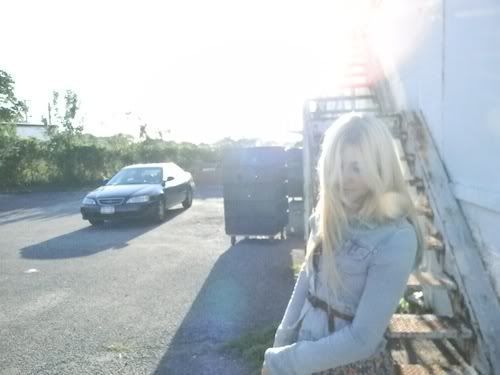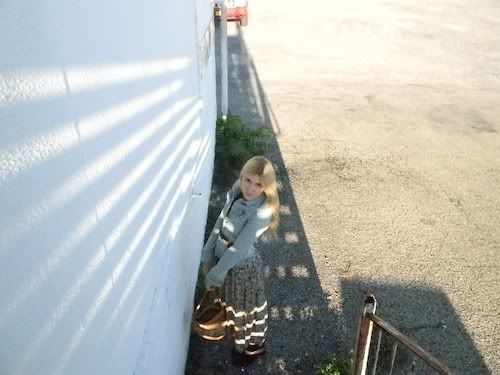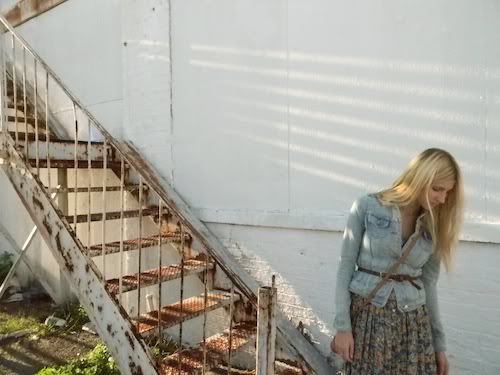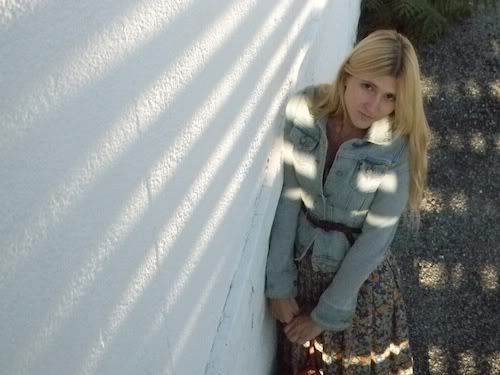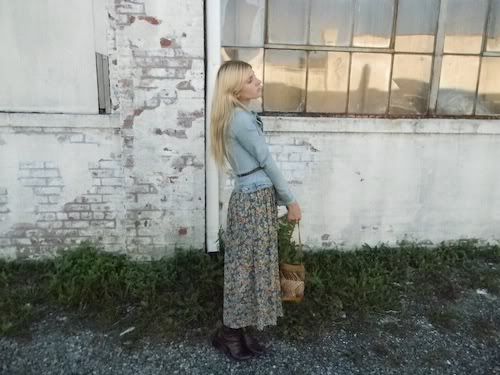 denim jacket is some kind of amanda bines label, but i thrifted it and its the best fit ever!
belt was a gift from my friend ali
long floral dress if thrifted
boots from the goodwill (just had to get the heels put back on these babies. set me back 30 clams! however i only spent like $3 on them to begin with, so who am i to complain)
small market back is from etsy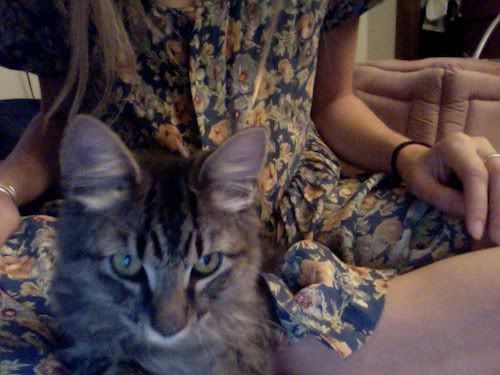 and heres one of the two boys, fred. trying to type as im trying to type this post. hes really warming up to us. george not as much, but he will get there one day (they were street cats for 3 months before we got them)