this next show isnt really my style at all.. very avant gard, all black (maybe a bit of white here and there) all unisex clothing. but like i said i just took the invitations priscilla gave to me and was happy to go. this show was at milk studios again, and even though it wasent my style it was fun being there and seeing all the people it drew. pretty much everyone was wearing black (luckily i was wearing blak and white too so i felt like i was met to be there hah) and it was a nice experience either way. the only problem was geting around form lincoln center to milk studios back and forth! for those of you who dont know, milk studios is at west 15th bewtween 9th and 10th ave, and lincoln center is all the way up on the west side of central park at 66th st!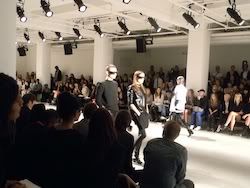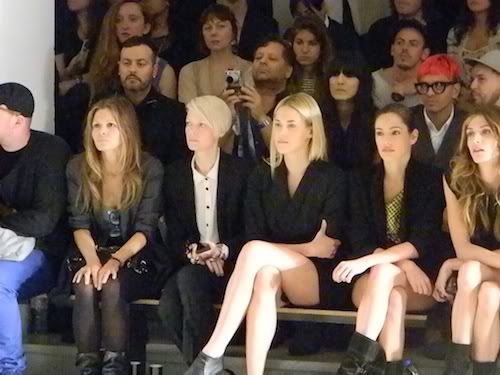 some fashionable ladies in the front row. i dont know who that woman with the short blonde hair is, but i saw her everywhere and shes definitely someone! magazine related im assuming.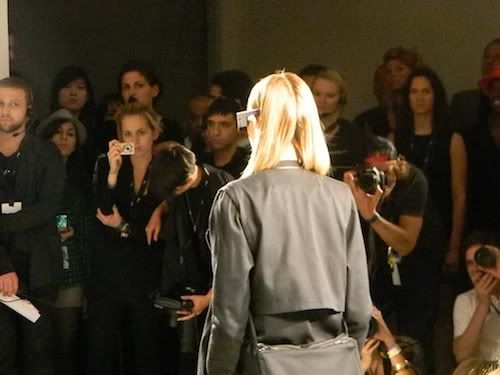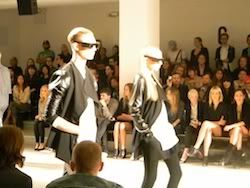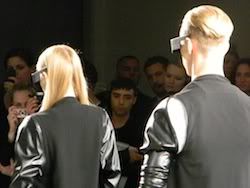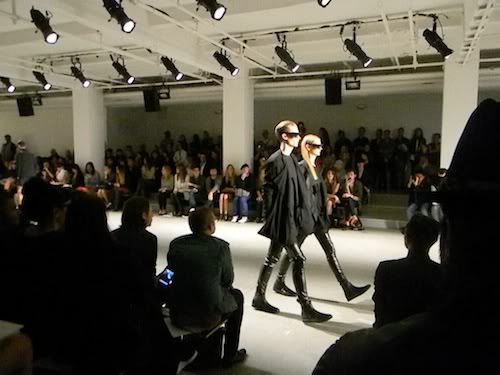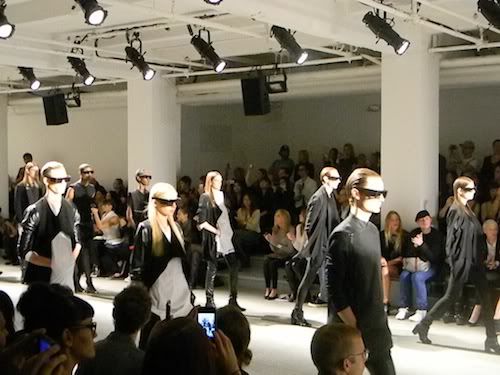 next up, nanette lapore!