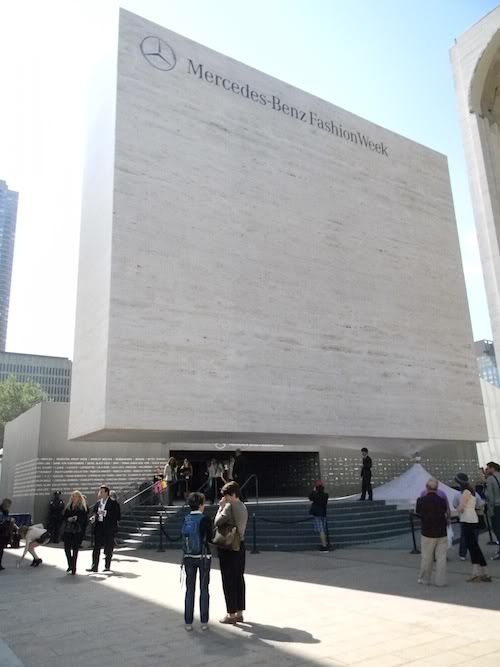 so after lulu frost, i made my way from milk studios up to lincoln center where the tents are now being held. (they have been at bryant park since 1993) after two subway transfers (let me tell you, i was all over the subway my two days at fashion week. probably rode it about 15 times a day) i met a nice blogger names sherie, a nice girl from philly who writes
civic threads
. she asked to take my outfit shot when i was waiting for the 1. we got to talking and she was headed to lincoln center too just to take in the scene and snap some shots. so we rode and talked together and she was nice enough to take a photo for me in front of all the action.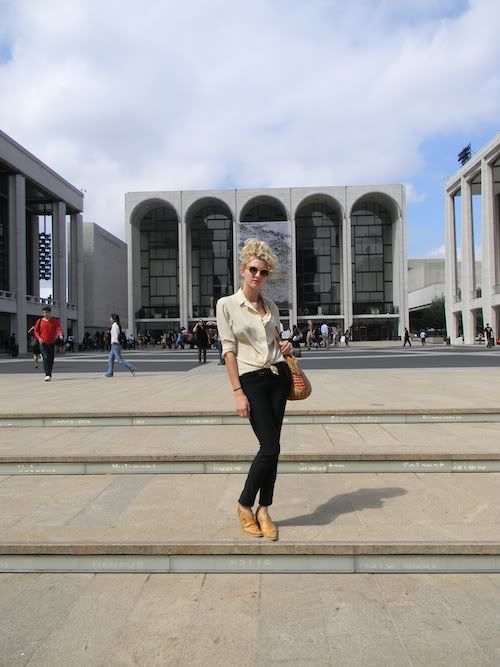 sunnies uo, blouse thrifted, belt h&m, pants f21, shoes thrifted, market back gift from a friend.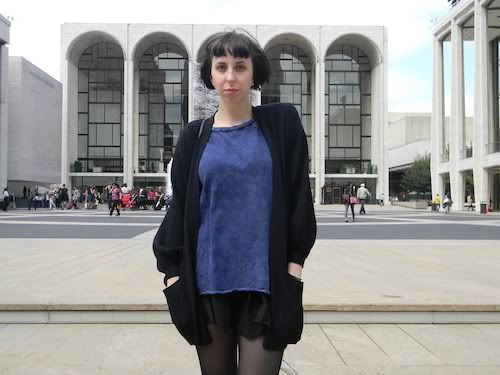 and heres sherie!
then we went our separate ways and i made my way into the tents. i had never been inside before, but let me tell you its quite easy. not too easy to get into an actual show, but to get into the lobby where theres a bunch of free stuff and gardets and just plain old cool, all ya really have to fo it walk up the steps with a piece of paper in your hands and look like you belong there. it helps if you act like your in a big rush! you lok important!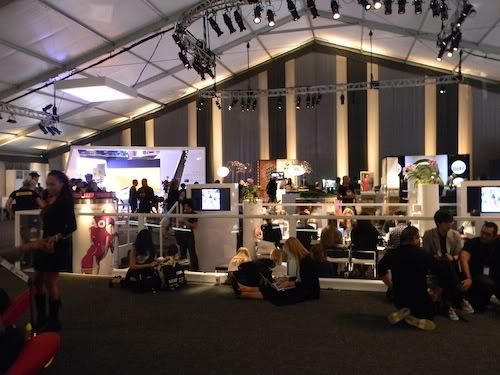 it was fun just being inside there! but as far as the shows go, this was my first real runway show, a day of true firsts! it was exciting waiting for the show to start. fashionable people being photographed on the covered up runway before it starts. (and they all start late too by the way!)
this collection was too much my style, but there were some really nice eyelet dresses and nice colors. great sunglasses to that i didnt really get a shot of. and great shoes as well, you will see my poor attempt at those photos. it was truly hard to get a good shot in there. so much light on the runway they got washed out. but i tried my best!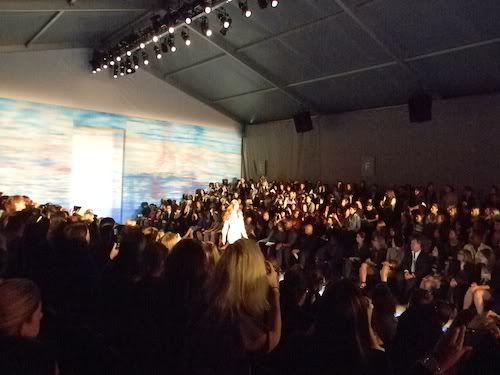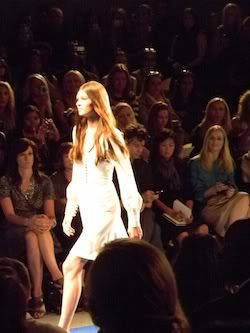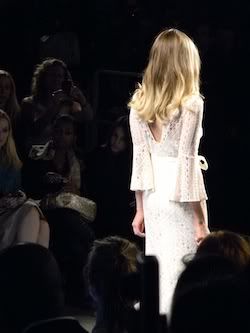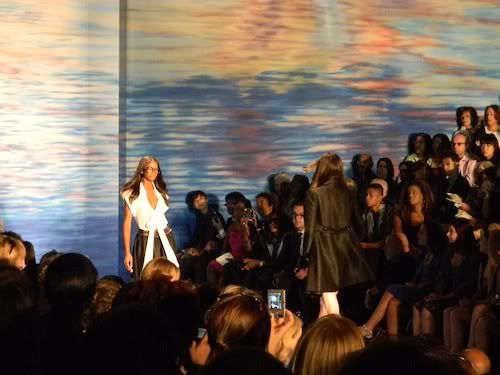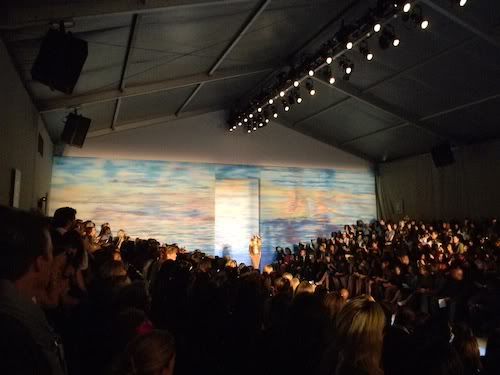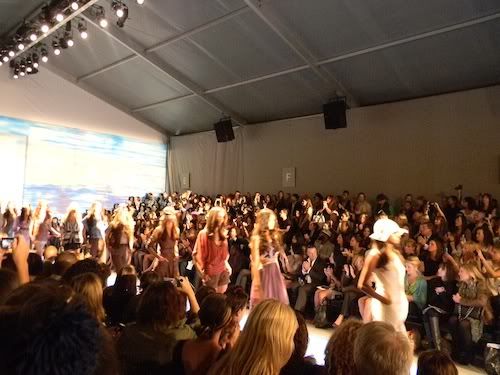 next up, back downtown to milk studios for a real avant gard, unisex, all black line by RAD