so this is the start of my second day of fashion week events, starting off the day we have nanette lapore! this was going to be my first show in the biggest runway, the stage. i got my seat (this time i had a seat! really makes you feel official!) and waited for the show to start. once again they all start late, theres a lot of commotion going on down on the covered up runway, interviews being had, photos being taken of the most stylist, or most famous. or both.
this collection was quite nice. some really beautiful dresses and really nice colors. right now when all i can think about is fall and bundling up, these bikini clad girls come down the runway, in their flowing coverups and big sunglasses and make me wish for the warm sun again.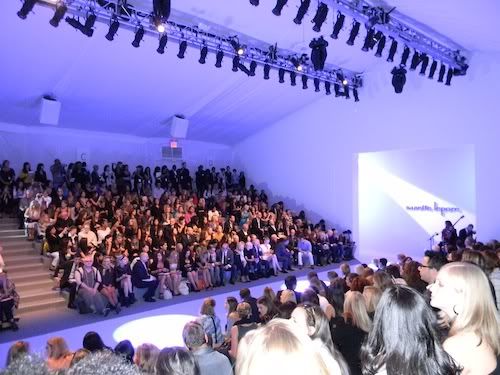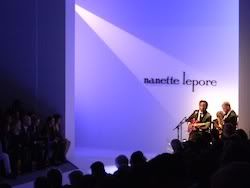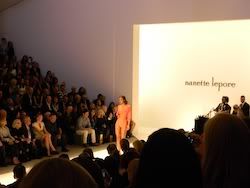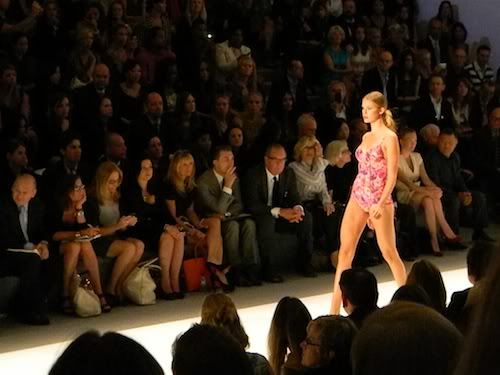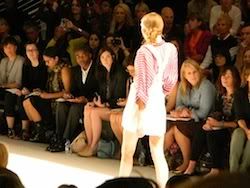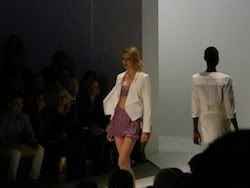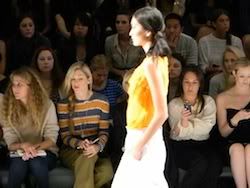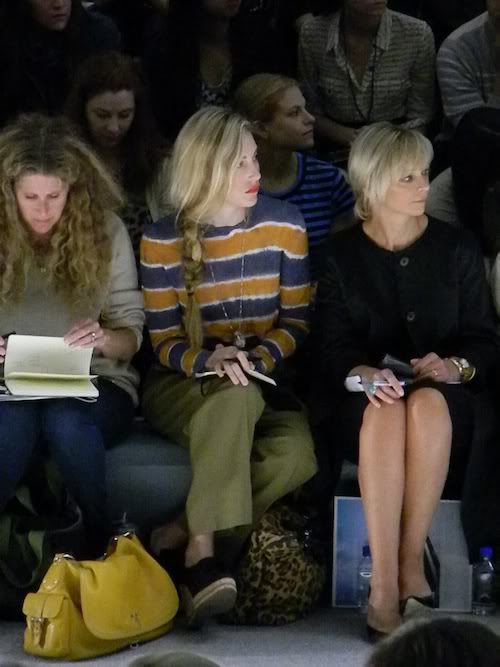 this lady was sitting in the front row across from me, i really liked her style!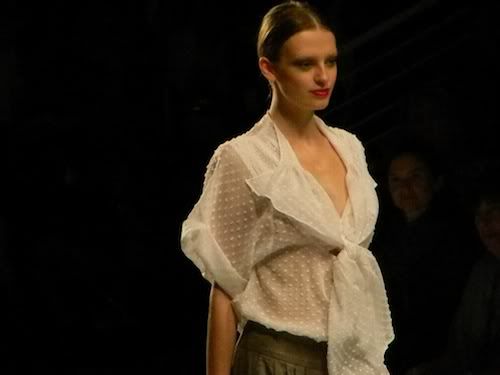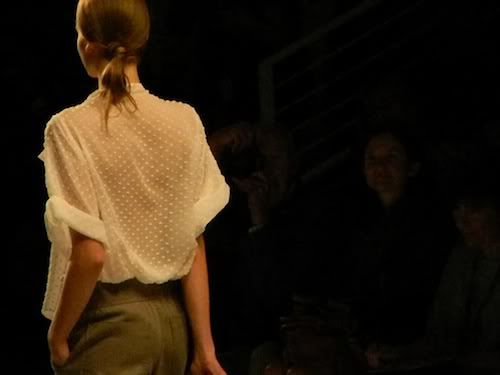 by far my favorite piece. i want to own this blouse so bad!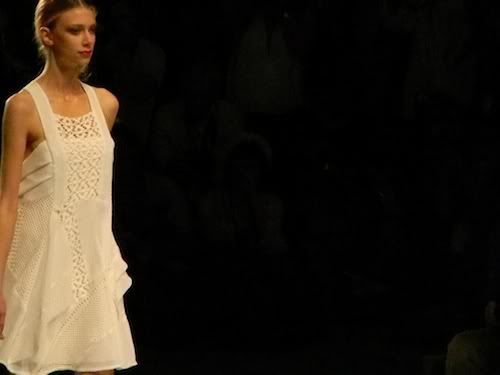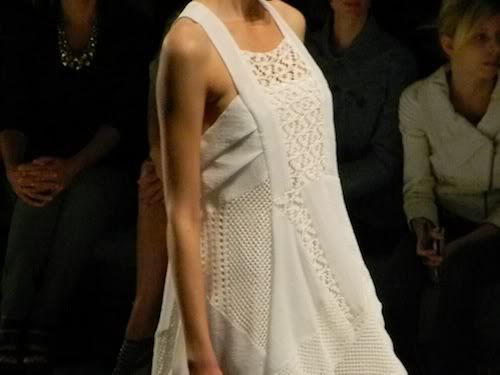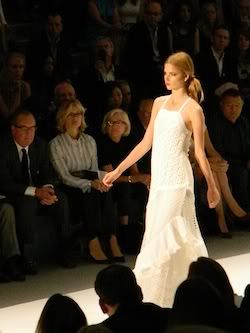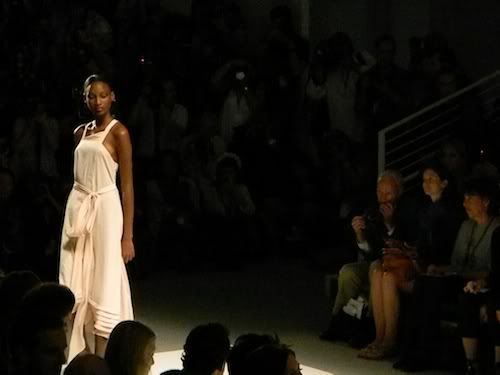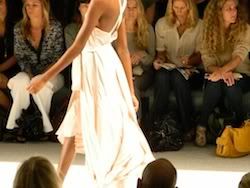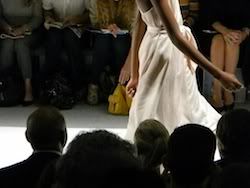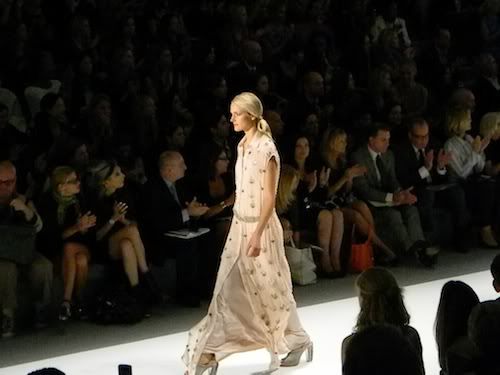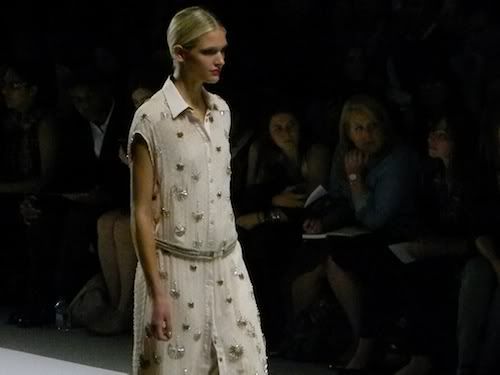 next up, jeremy scott!!