i have had a long loving relationship with phillip lim ever since i interned at marie claire almost 2 years ago. getting to see and touch his beautiful things was so so amazing. we liked to try some things on sometimes, even though apparently we were not supposed to. heres an example of how professional we are...
im in the pink coat which i think is celine if i remember correctly. but my friend there in that long hair coat, thats phillp alright!
iv gotten to go to his showroom before, didn't get to see him though. but there are beautiful big flowers painted along the white walls. it was a nice experience just going there. and the though of ever getting to go to one of his shows, well it just didnt seam in the cards for me. not where i currently am at least. but on wednesday when i get to priscillas office and looked at my stack of invites for that day, i could hardly believe my eyes!
so i was at jeremy scott at milk studios. show was supposed to go on at 1, didnt start until 1:30.. and i had to be at the armory at like east 66th and park by 2 for phillip lim!! i knew his show would be starting late as well, as they all do.. but i was gonna have to take two subways just to get up there and got knows how long that would talk. and I COULD NOT MISS PHILLIP LIM!! so once the show ended i bolted out of there and met two fashion reporters on the stairs down, also going to the armory. so we split a cab! my luck, it was a nice relaxing ride compared to the sweaty hot subway stations i had been in all day.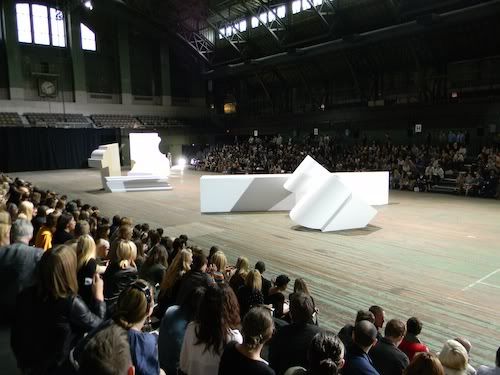 we get there with time to spare, so i walk right in (literally..i was holding the white envelope in my hands, walked right past every body and asked someone "im standing room, where do i go?" and she pointed me. anyone could have walked in! i will have to try that another season when im not so lucky to have an invite!)
so i get to my seat and guess whos not more than 30 feet away from me? alexa chung! i really wanted to go up to her and ask for a photo..but i was way to nervous. i really wish i had though because all i have to show you is the side of her head..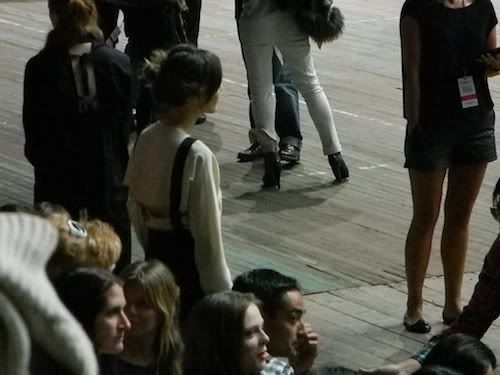 and now onto the show! i have a million photos, it was really beautiful, haunting music at times and i loved the colors, along with the little cloars and the shoes!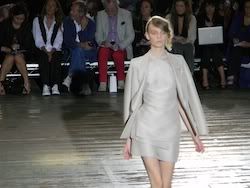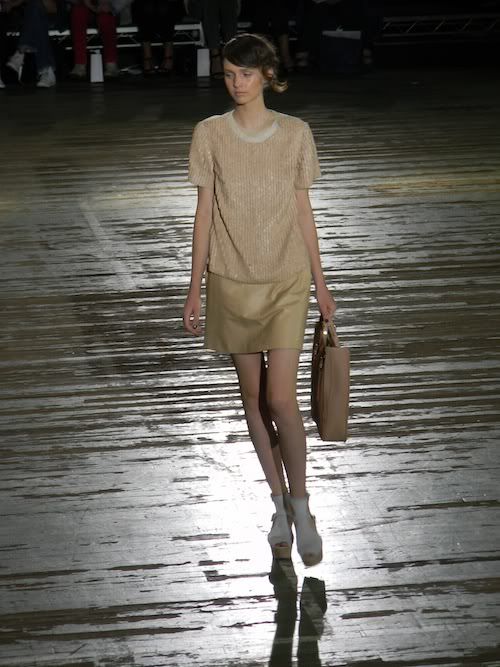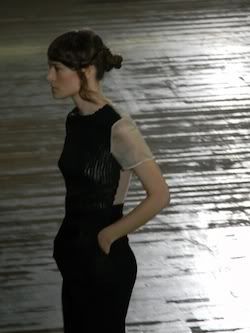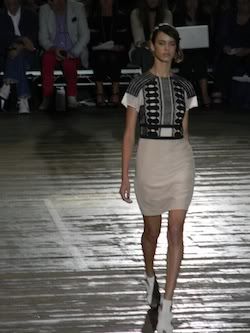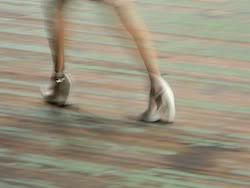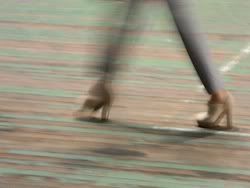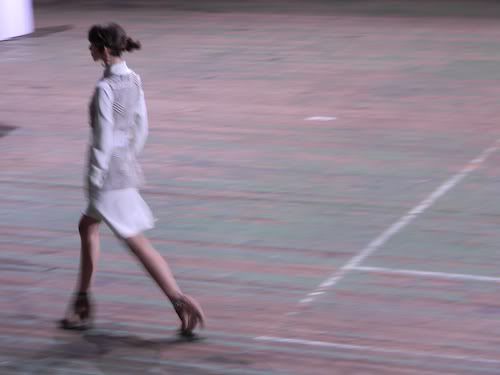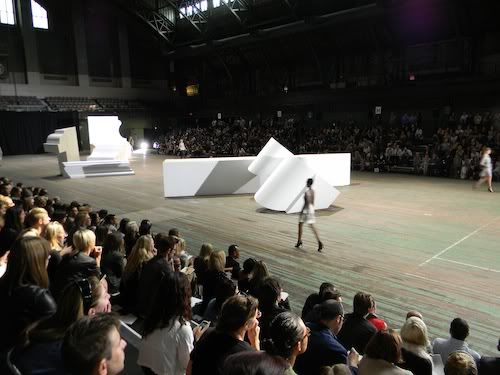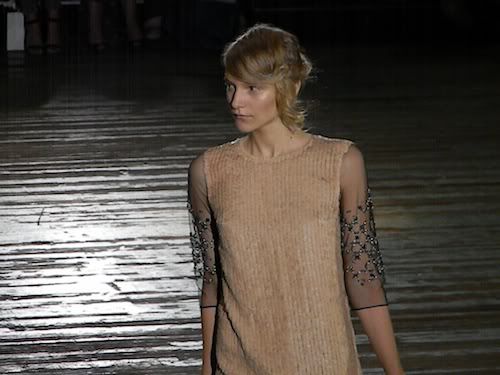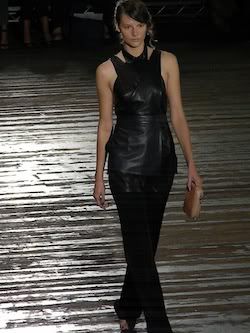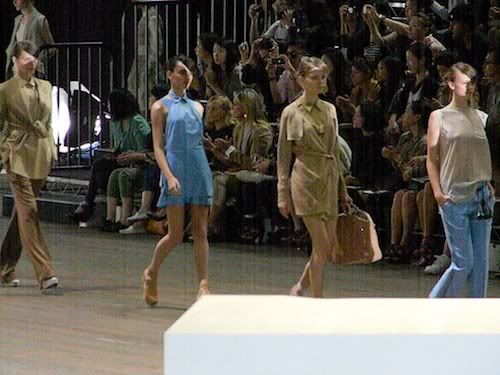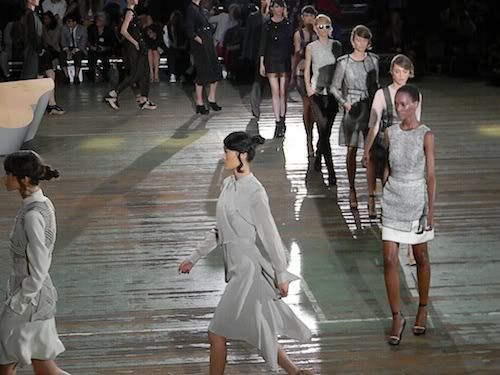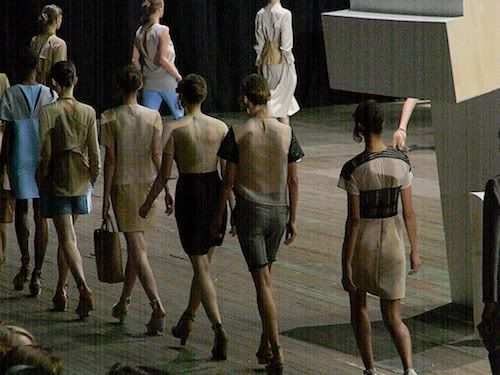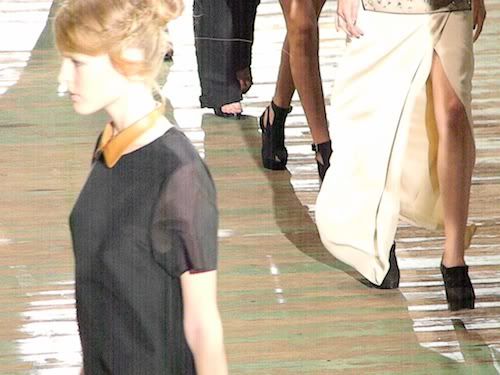 phillip lim SS2011 from Emily Theobald on Vimeo.
phillip lim SS2011 end of show from Emily Theobald on Vimeo.
oh! and on the way out i saw
hanneli
!! oh god shes so beautiful, she was snapping shots of fashionables coming out of the show. so i got out the courage to ask her for a photo! she said she didbt really have time, that she was working..but i just got a quick one and thats all i really wanted.