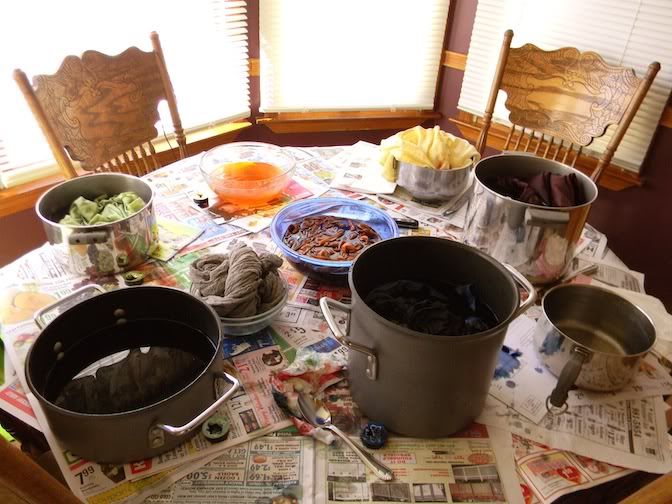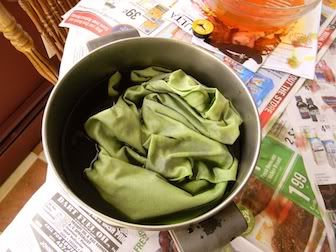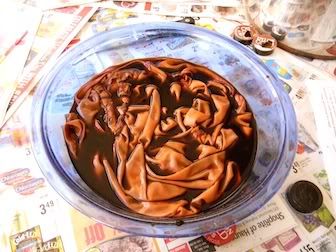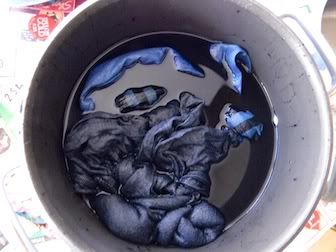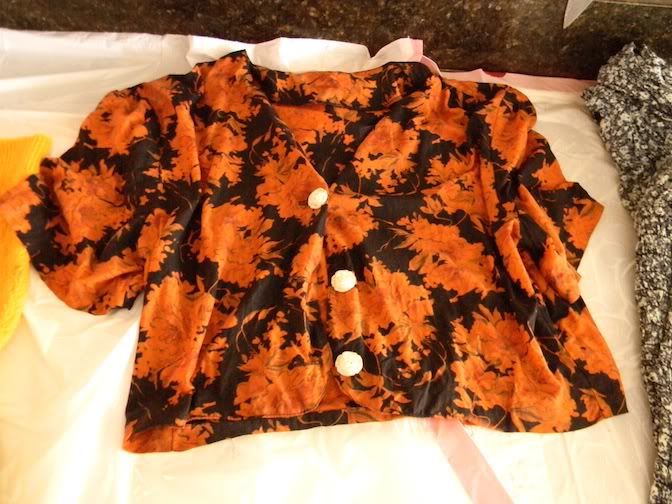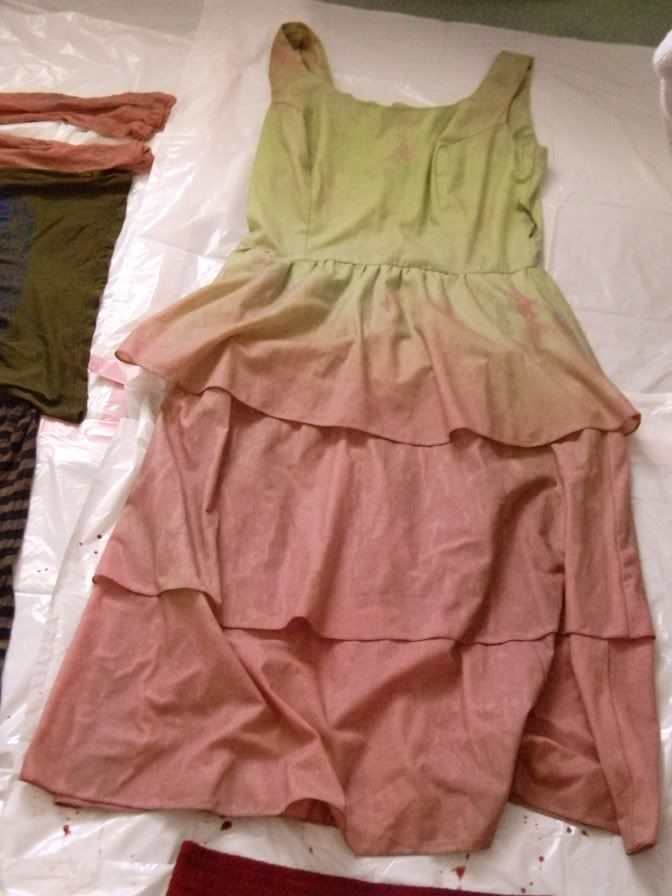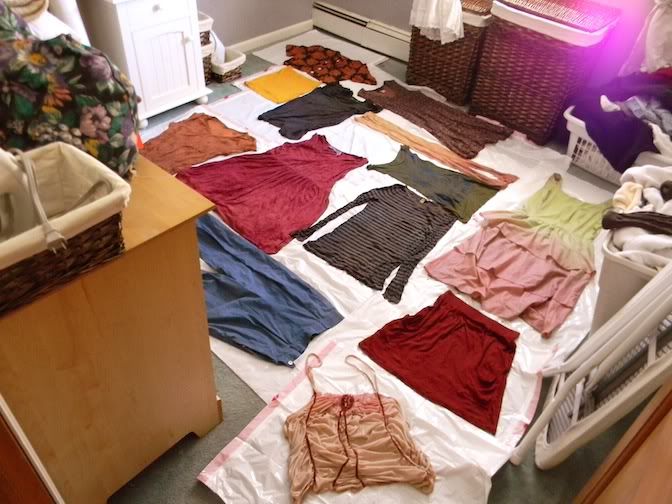 So here's the coverage on the day of dying Ali and I had fun with. A couple of years ago Ali was gifted with this amazing dye set from a friend. It's from the 70's and is filled with the most amazing colors. I should have gotten a photo of the set because it really is quite nice. Perfect condition and the colors still work as great! The hardest part was choosing the colors! As you can see we chose quite the variety, but the favorite of the day had to be the red dye for sure. It took over other colors really well and was just such a nice shade. That floral cropped top picture above was dyed in the red, and it really is my favorite of the day!
Nearing the end we got a bit more experimental, as you can see on the green and purple dress. Dying clothes really makes for endless possibilities. These were some things I just didn't wear much anymore. Or things I liked but something was just kind of off. I think it's a really great option as a thrifter where I'm often looking at the racks and come across something really cute but oh no its bright pink and I never wear that color! Problem solved in one sunny messy afternoon ;)
Ali still has a bunch of dye left and it's something we are going to be doing more often! Even after we run out of the great 70s dye I think we are going to be on the look out for more and keep on doing it. It can be a bit intimidating at first, but if you mess up just think, you can always dye it!