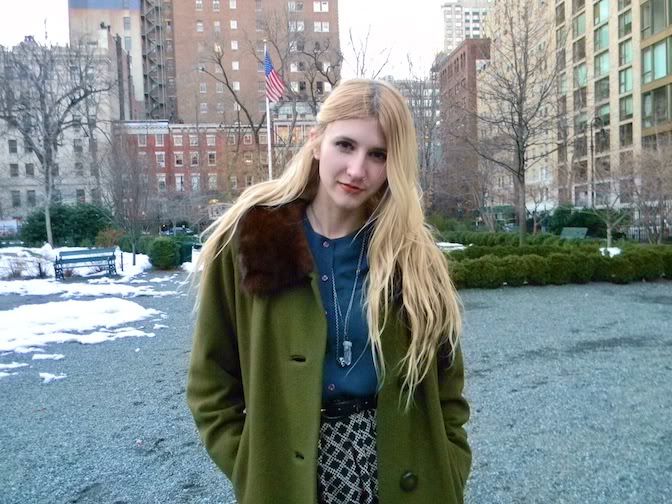 last season for NYFW i was interning with stylist
Priscilla Polly
and i got the chance to go to a few shows in place of her. it was really exciting, my first time going "inside the tents" (its now held at Lincoln Center since the first time last season) and actually having a reason to be hanging around other than wanting to see fashionable people. and maybe a celebrity or two. what can i say, im a people watcher!
but this year i had no good reason to be there, except for meeting some blogger friends who had a full schedule of reasons to be there! i headed into the city a bit early wanting to go and check out Lincoln Center anyway just because it is fun to see all the excitement. and i was hoping to maybe take some street style shots.. but ended up not having the guts to ask anyone.. so i didnt get any really good photos there. a couple of people asked to take my photo though, which i think is quite fun. i dont know if any will show up anywhere, but ill be on the look out ;)
so after a bit of people watching there i headed to the Gramercy Park Hotel where i met up with Erin of
Calivintage
and Rebecca of
The Clothes Horse
. i only met the both of them for the first time when they came to new york in september for the shows, but i really have to say my favorite part of this whole blogging thing is all of you and the other blogs i read and getting to connect with them all.
they are here as part of Tumblrs 24 fashion bloggers sent to fashion week with a million and one things to do and go to, they are quite lucky and im so happy they were both chosen. i only recently made a tumblr and for a while Erins was the only one i even followed. they are both truly sweet and down to earth, we just spent a couple of hours of downtime for them between shows hanging in their hotel room. and hot damn! that hotel is nice! we got some room service and talked all about the shows and dinners they had been going to. im sure any of you who follow them will read about it in time, once they have the time!
before it got too dark we went out to the special residents of gramercy park and patrons of the hotel only park to take some photos. they lock you in and then you have to call and they let you out.. had to wait a bit in the cold, but yesterday really was pretty mild comapred to how it has been.
all in all it was a really fun day. its really such a bummer that the three of us live in totally separate parts of the country. i feel so close to my blogger friends, i think theres some sort of special bond bloggers automatically have with each other. we just get it, ya know?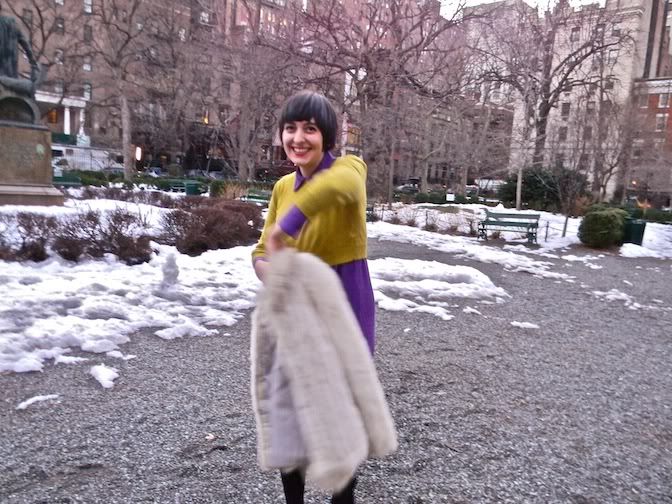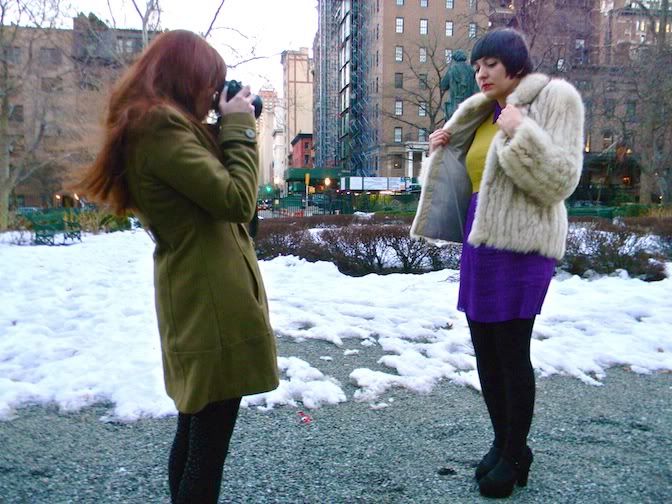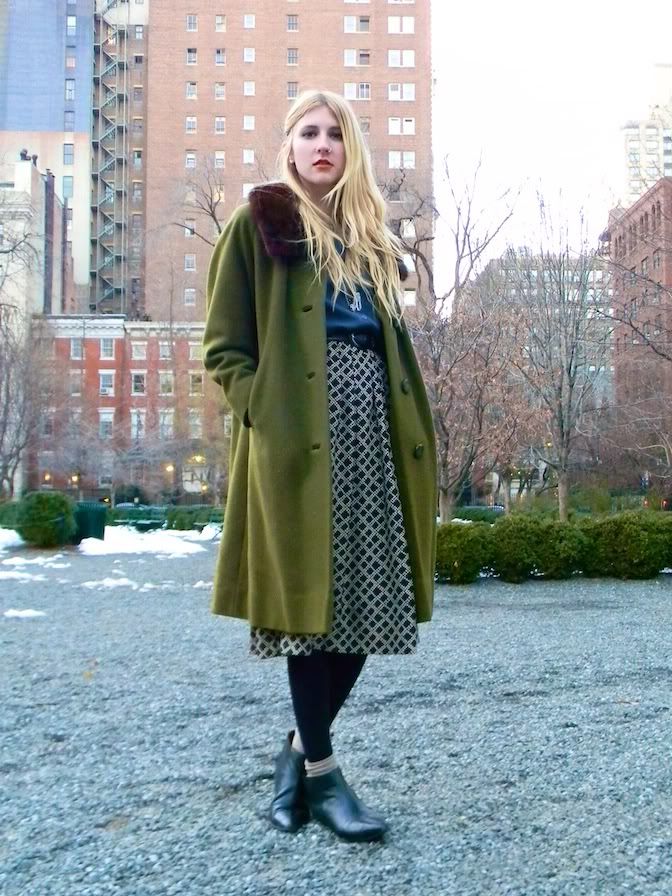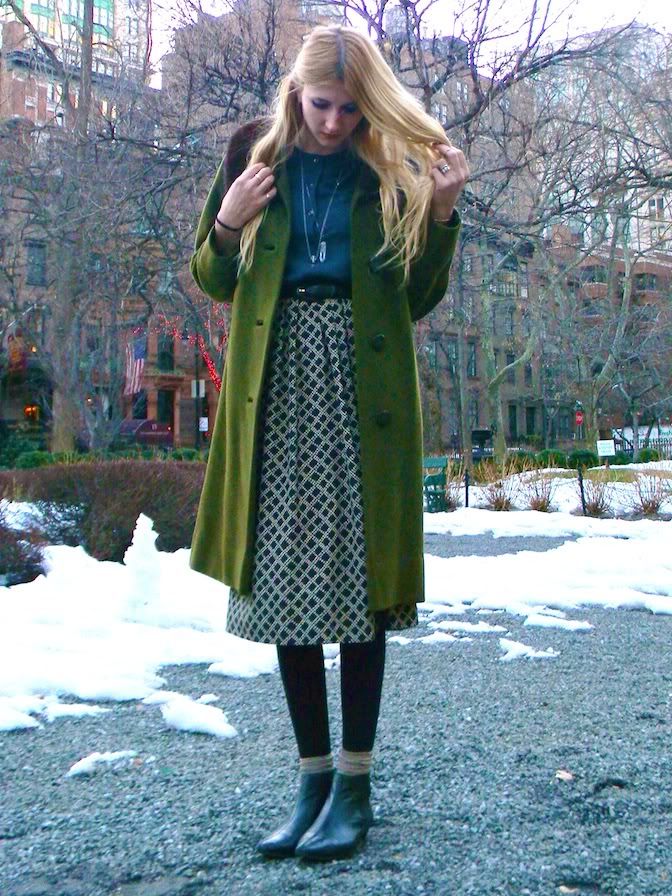 coat- thrifted, vintage
blouse, belt, skirt, socks, boots- all thrifted ;)
thigh high black socks- aa