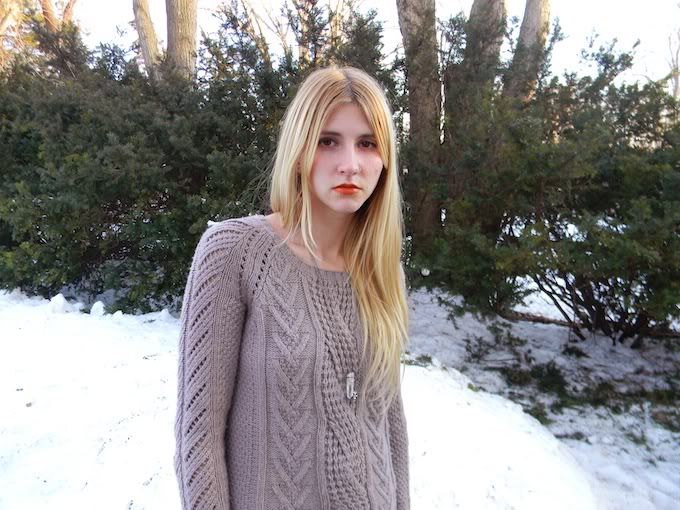 sorry iv been a bit absent over here! jeremy has been sick with the flu since thursday and iv been sort of taking care of him. hes been running a fever and hes so weak! poor kid. the weather here has been cold and icy recently so i dont leave our place unless its totally necessary. but yesterday, it was! a little while back a friend of a friend names jessica star contacted me about wanting to make a video. shes trying to build up her portfolio as a videographer and was wondering i i would be interested in styling and staring in a short video, not really sure where to take it, she just knew she wanted to wok with me. i thought it sounded fun, so i took the opportunity to style the video with looks from my shop and make it sort of a little promotional video.
it was fun getting creative with all the clothes in my shop. i havent even tried on many of the pieces, they just hang in my closet waiting to be bought.
once i get the final cut of the video ill be syre to share it! it was my first time being involved in something like this. i dont really think on a moving picture basis, but jess was really great and i look forward to working with her again in the spring and really getting into a storyline next time.
this is what i wore to the shoot. i had to pack up a whole lot of stuff to bring. basically packed up my living room to use all my little knick knacks as props and things. so this outfit was just kind of basic and comfy. it was kinda nice out like spring yesterday, melted a bit of snow.. but i think we are expecting more tomorrow morning.... ug..
sweater- gap
faux leather skirt- h&m
sheer purple tights- thrifted
brown socks- thrifted
boots- thrifted
necklaces- quarts crystal made my ali and can be purchased
here
. the skull is from evolution in NYC.