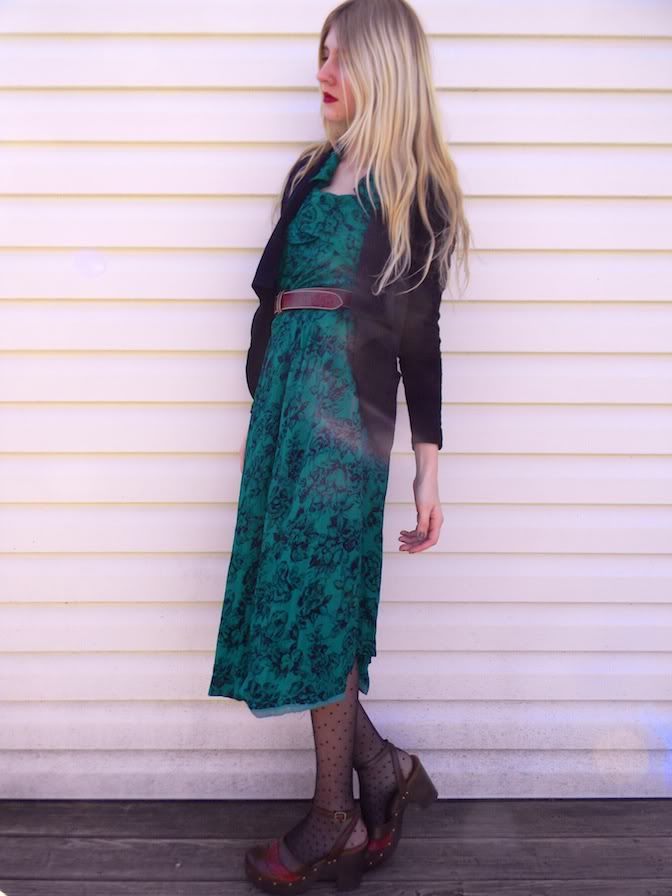 happy valentines day everyone! mind kinda sucks cause i have to go to work at 3 and it feels like spring today! my boyfriend already went into work at 11 and now i have to go in until midnight! we didn't take off for the holiday, cause we dont really celebrate it much i guess.. but had i known it was going to be soooo beautiful out! i would love to have today off and go out to lunch and a park or something. i just have to keep thinking how its going to be spring in a month and soon enough it will be warm and sunny all the time.
i wanted to dress up a bit today while i still had time, cause i wanted to make it out into the sun and i had to stop at the post office anyways. i stopped by work and gave my boyfriend a valentines day soy chai latte with a shot of espresso :) i took these photos on my own too! yay tripod!
oh! and today is my last day as a blonde! im going brunette tomorrow! kind of a light golden brown, closer to my natural color. i love change!
cardigan- gap
green dress- vintage love of my life! got it at brimfield last year
belt- thrifted out east
tights- gap.. had been looking for tights like this for ages. got these on sale
shoes- cant wait to wear all spring/summer long! so comfy! thrifted