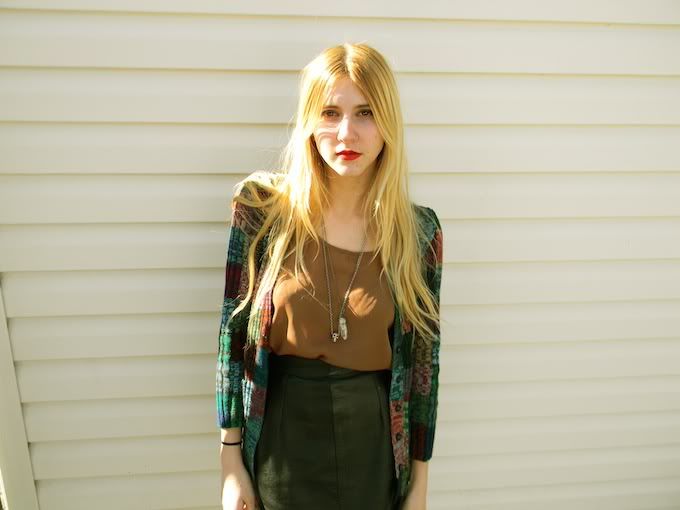 yesterday i had off from work and had a really good day at the thrift store! here im sporting two of my finds. i came across this black leather skirt for only $6! i was excited cause iv been looking for a real leather vintage one for a while now, and this one fir just right. these black boots were really the prize of the day though! fit like a dream and so so perfect! for $8 bucks not too shabby! iv really been trying to built up my black shoe collection being that i literally hardly have any! and i was looking for some great flats too.. double score. i can see myself wearing these A LOT in the coming months.
this cardigan i got a few weeks ago and iv been wearing it every day. i just love the colors and the fit. the sheer blouse iv had for a while. tights i got from god knows where, and the shimmery socks were thrifted. so basically everything im wearing is thrifted.
i just want to say a quick thanks for all the kind words and comments iv been getting recently. iv had this blog since the beginning of last year, but i feel like i was really writing to no one for a long time. but it felt good to write and document and to use this as a way to meet other people so i kept at it. since the fall id say i really started gaining more readers, so thank you all for coming by and reading! i really appreciate every comment and im glad you all like what your reading! all i really want to do is inspire other girls out there who love street and personal style. im most inspired by all you other bloggers, you are all so stylish!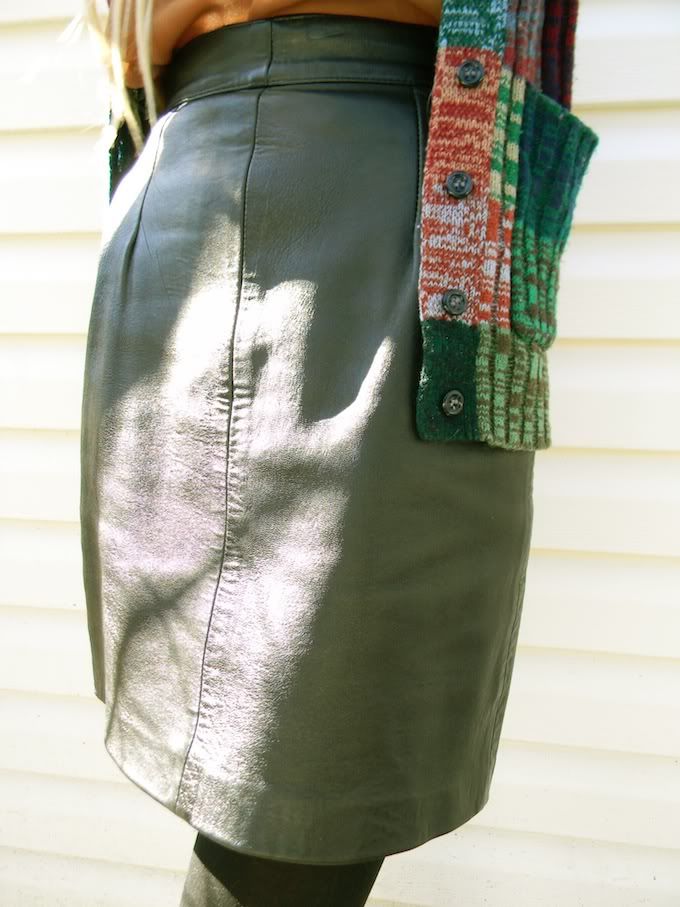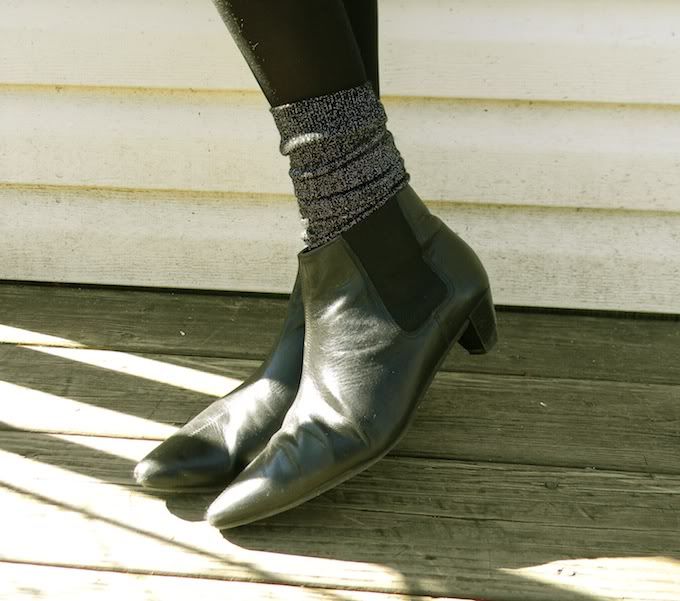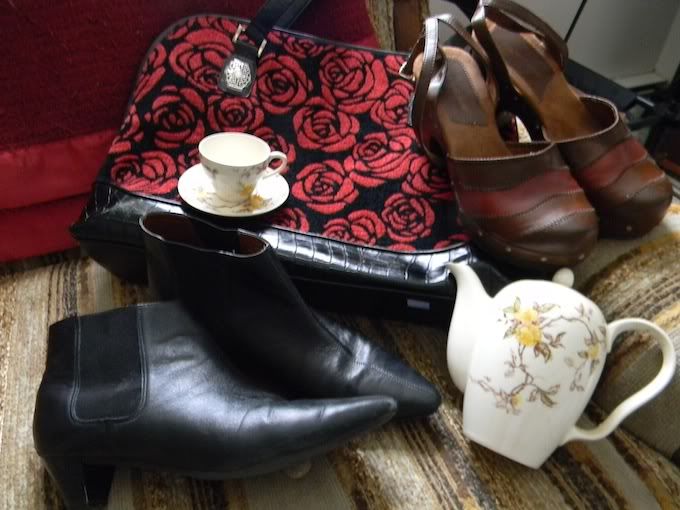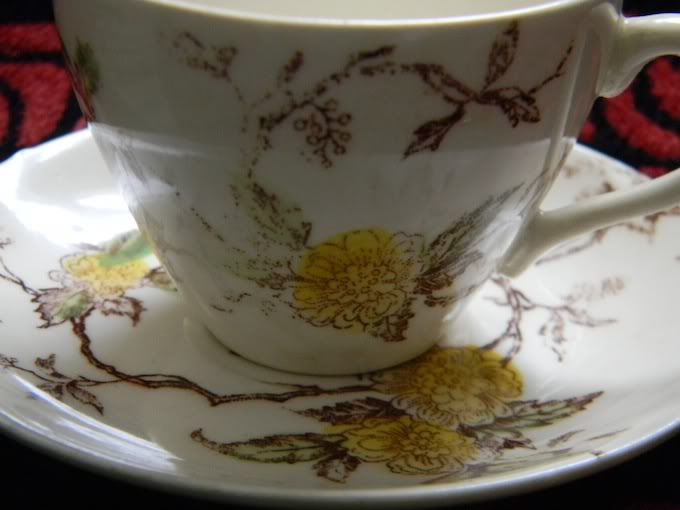 heres just a few of the other things i thrifted, an awesome rode print carpet bag that will fit my laptop perfectly! the black boots i mentioned before, some super awesome 70s like platform sandals that i can not wait to rock with socks in the spring! and this really beautiful tea set i couldn't pass up!