There has been so much going on, I'm falling a bit behind on this blog!
Ashley
is still in town and we have been having quite a bit of fun, but very exhausting days! Our schedule wasn't really too full of events or any real plans, but we sure have been doing a lot of walking and exploring. These photos are from thursday when Ashley and I walked into Park Slope for some photos fun times, shopping and fooooooood! If anything, her trip to new york has been a tour of great places to eat and drink! We stopped in some vintage shops and both ended up getting new (to us) vintage dresses.
Still to come, photos from Fashions night out, then photos from friday our only full day with real events starting with a Lulu's blogger brunch in the morning, Modcloth Swap in the evening, and dancing our clothes off (literally) at webster hall later that night. Yesterday we had our
style blogger picnic
Which had a great turn out and the weather was beautiful all the while! Stay tuned!
Oh yea, you might want to know about my outfit here, my blouse and shoes I just got from
Donnaland
on my most recent trip to help Donna set up her tent at Brimfield, I also have photos from that I need to post! I totally love these shoes to death! While we were up there, Donna met up with this lady in CT to get some dresses and shoes from her. Donna is constantly buying and selling her way around the world! And this lady just happend to be the same shoe size as me! So when we got all her stuff in, it was really hard not to set all of them aside for myself, but in the end I went with these because I have nothing like them, and they are way comfy! My skirt I got from my friend Ali, and the market bag is thrifted.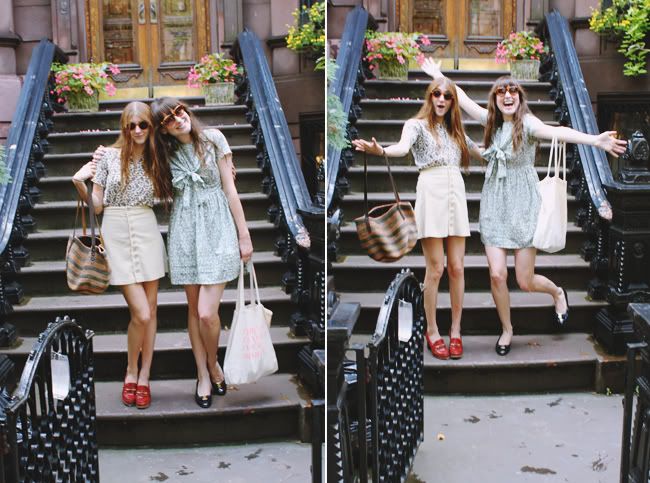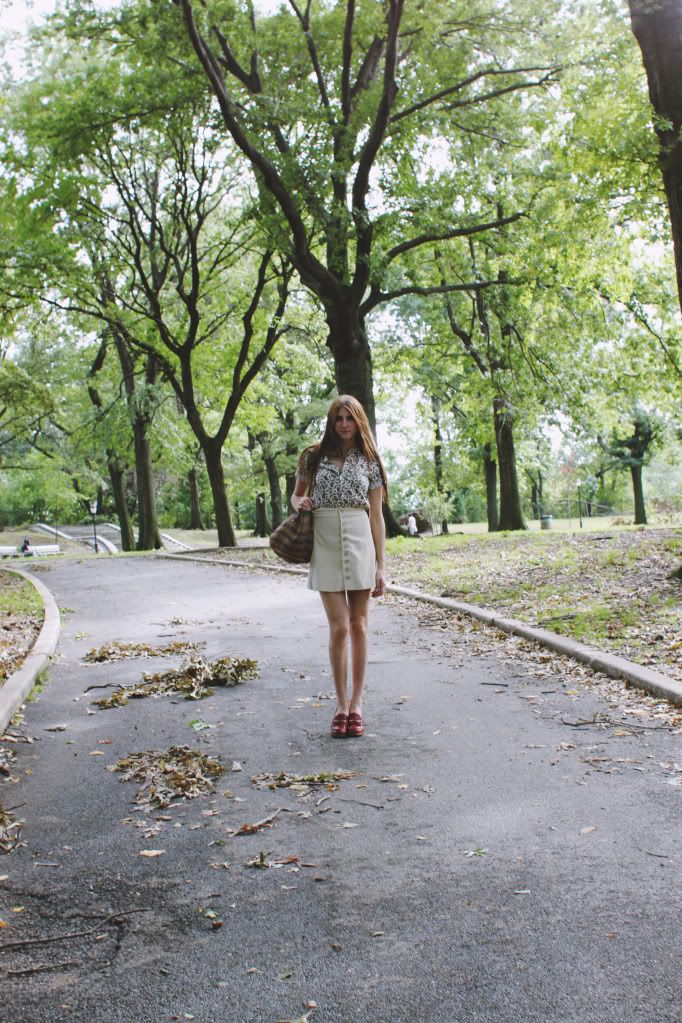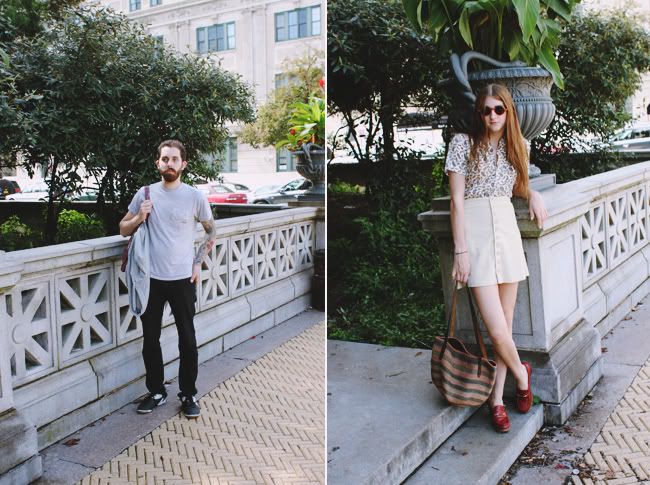 hehe, my boyfriend Jeremy getting his outfit photo taken. He was hanging with us, then heading to work, hence the TJ's bag with his work stuff in it.