There is still a great deal of last week to cover here, but let me take a little break from that to show you some photos I snapped of
Donnaland
upon completion on the first day of the fair. Set up for Donnaland takes all weekend and then some. This go around it wasn't as hot as in july but it sure is a lot of work, but I love doing it. Look at this place! it is huge and we set all this up! I moved those rolling racks 5 billion times, I hung those pretty clothes from the high beams, I helped organize and make sense of the craziness that is Donnaland!
I really love doing it, it is very rewarding and plus the whole time I get to stay with and work with my good friend
Courtney
. We are super alike in a lot of ways, especially when it comes to work ethic, so we pull together and get the job done without getting sick of one another, heh! Donna and her assistant Molly are fun and kind and really appreciate the hard work we do to help get Donnaland all set up and ready to open for that first dat at 6am. A trip is in the works for the two of us to fly down to St. Louie at the beginning of November to help go through tons of unopened bales of clothing at the Donnaland warehouse! So exciting! I know it will be hard work, but how fun will it be to open a huge bale of clothing, that has been that way for years and to not know what is inside!? And then just dig and pick out the gems, and a few for ourselves!
The past three Brimfields of this season I have worked for trade, while setting up if we see something we like we just kind of set it aside in a box, and at the end our hours are calculated and the loot is ours! Donna really is so kind, she has never turned down an item for me to take yet, no matter how beautiful it might be! I now have some amazing items in my closet, as well as things for my shop! Thanks Donna for an amazing experience, and lovely vintage!!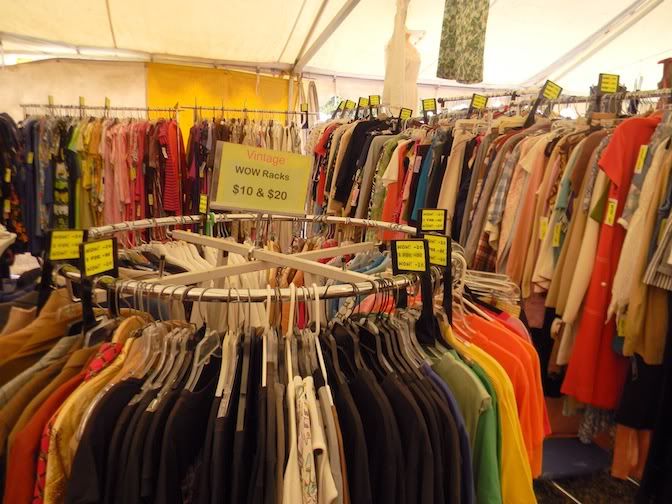 WOW! racks of $10 and $20 clothing, she has some amazing stuff in there, most of the items I usually choose to take home for myself are from these racks. I love vendors with good prices.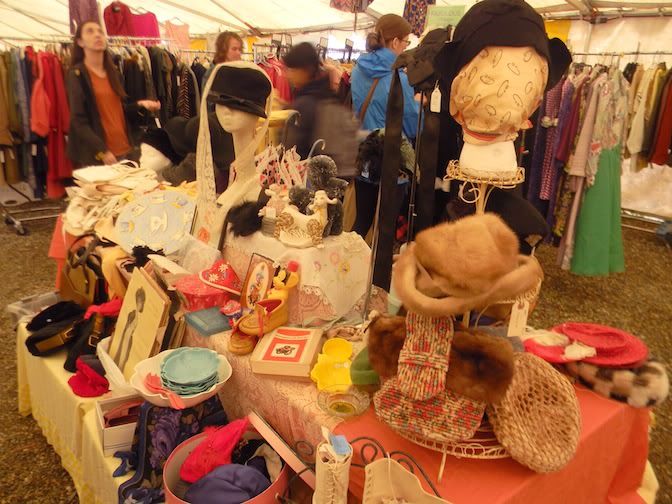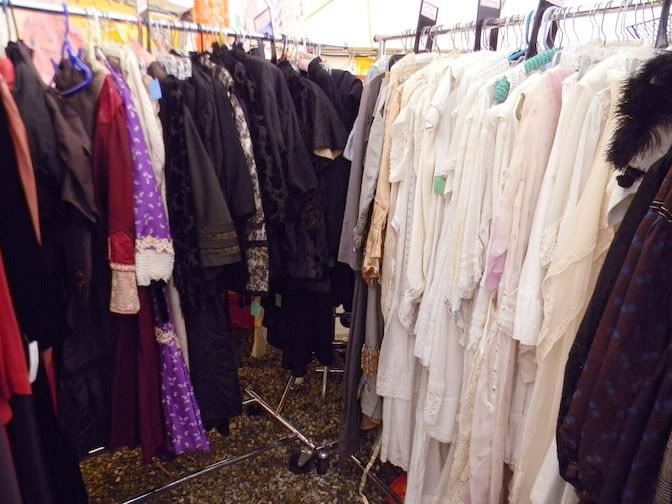 Donna is helping a woman named Carroll Anne sell her collection of vintage clothing that she has been collecting for years and years! She is in her 70s and has everything from civil war era to the 50s.. let me tell you, the most amazing stuff I have ever seen... and this is only a small portion of it! Just getting to touch stuff like this pays off for all the hard work. Beautiful.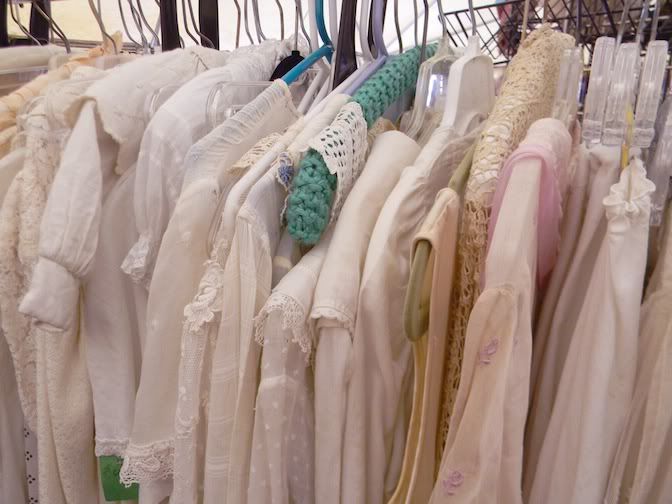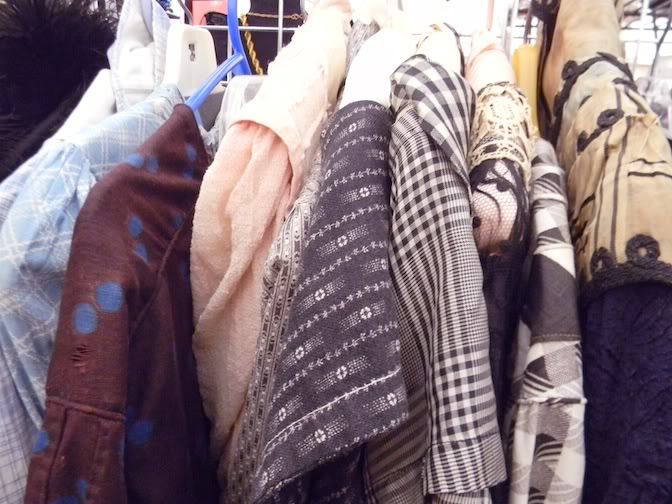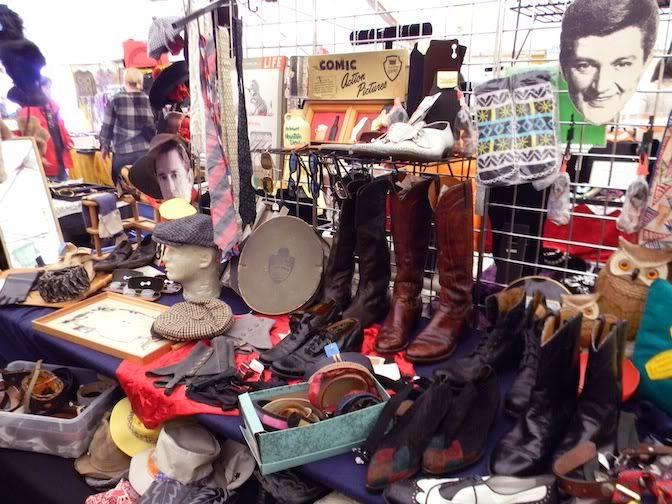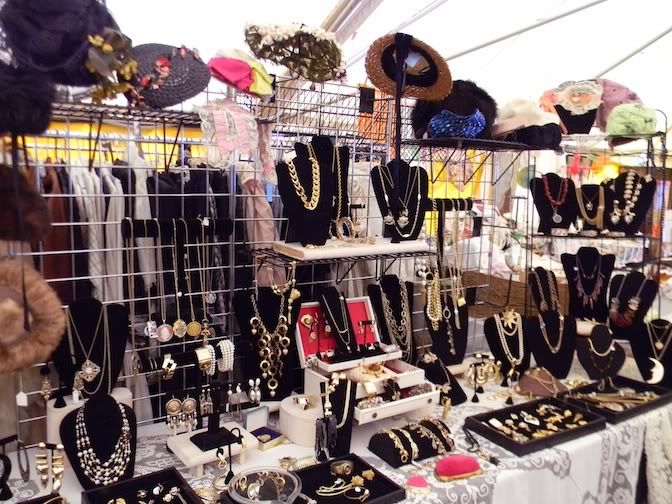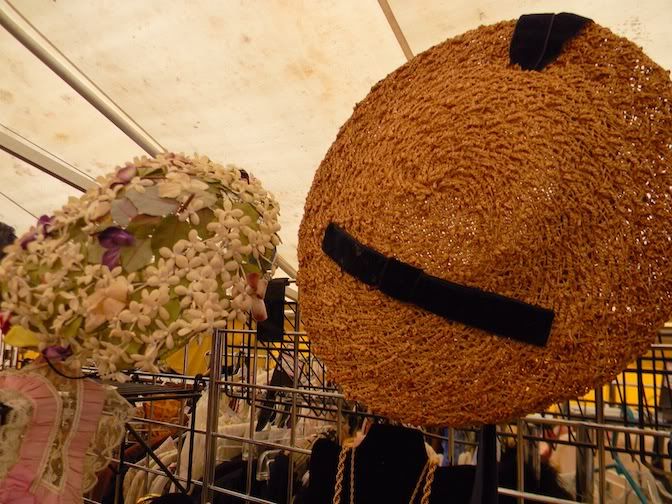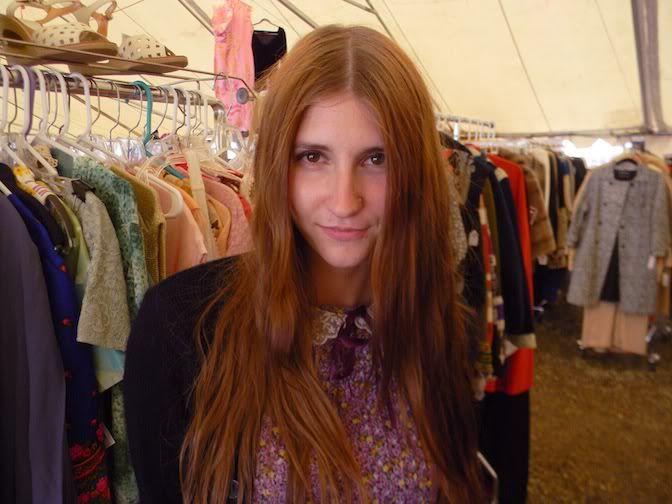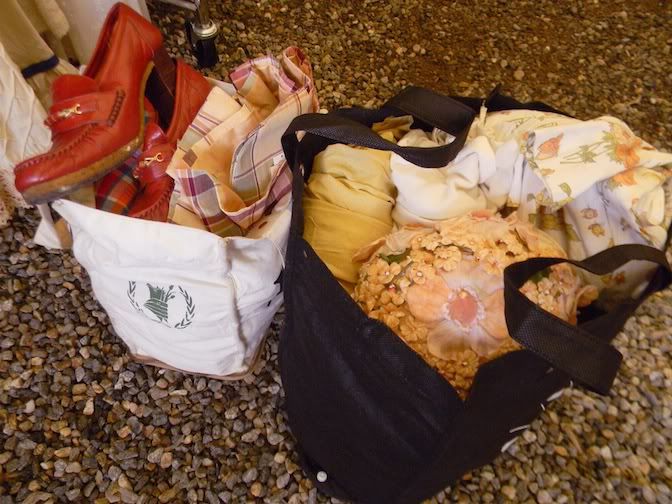 My bags of loot!
This go around Courtney had her own little booth in the fashion tent with Donna! Below are a few snaps of her in her shop on the first day of the fair. This girl has quite a personal collection of thrift store goodies, and the same love goes into her shop. And she works hard all week long for Donna! I just go for the set up before, Courtney helps out all week, and break it down at the end. Girl Power!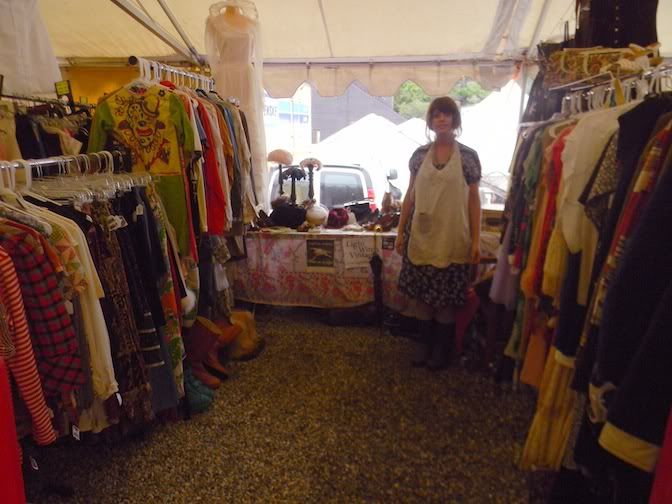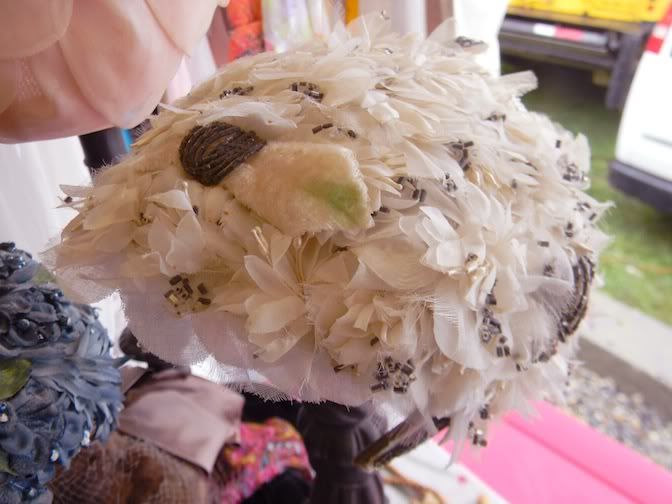 A happy Courtney in Courtneyland!