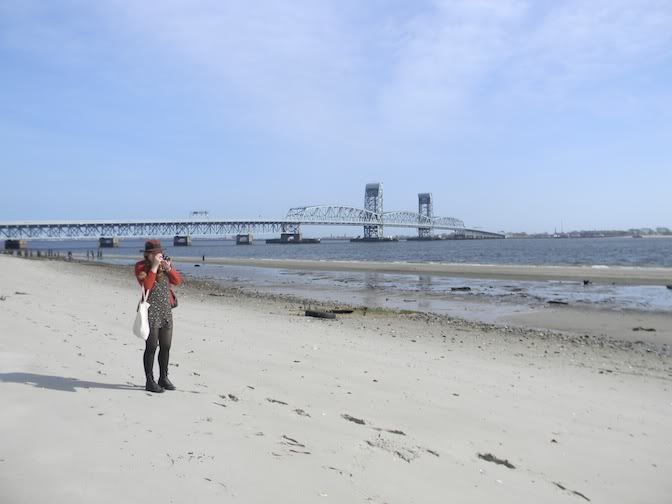 Yesterdays trip to Dead Horse Bay with my friend
Emma
was a total success! I mean, I don't think it could not be, there is more than enough glass bottle on the beach to go around, I don't see an end to these things surfacing any time soon! To give you a little brief history, Dead Horse Bay used to be a landfill at the turn of the century, which was then filled to capacity and capped off in the 1930s. It then burst spewing antique garbage all over the beach. Luckily for me, I love antique garbage! And it is all pretty glass bottles pretty much, as well as some shoes and other things that have stood the test of time.
Emma and I took a subway and a bus to get out there, not too bad of a trip at all! And it was so beautiful out, got a bit chilly on the beach, but I have been wanting to come here on a nice day and yesterday was perfect. I now have an even bigger collection of little glass bottles that I don't know what to do with. I really want to plant some succulents in a lot of them, I just hope my cats don't kill them!
Instagram photos by myself, @emilyrosetheo and Emma, @emmacooper.