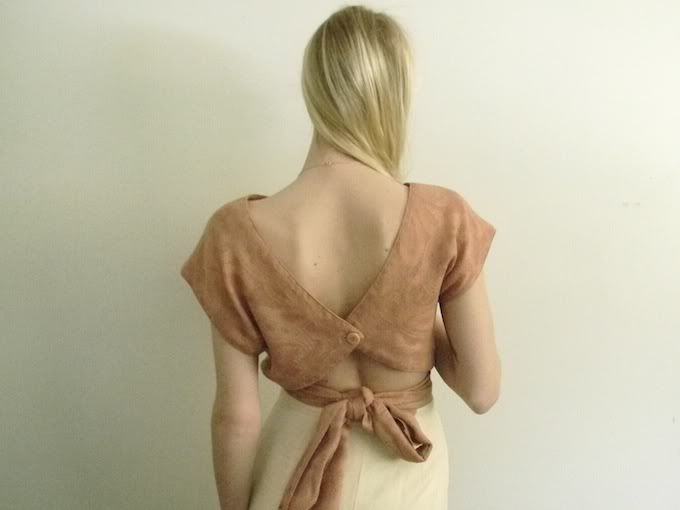 this top is one of the best things i own. i got it one of the first times i traded at beacons closet. as i was being helped, at the trade in counter, the girl next to me brought in a bag of clothes to trade, and it seemed like every item pulled out was better than the last! very cute vintage clothing, i really dont know why this girl was wasting her time there, she had quality stuff!
as her things were being priced i asked if i was allowed to buy the things being priced right then. so i asked for the things that caught my eye, this being one fo them. i ended up getting another dress too from the things she brought in. thanks cute vintage girl!
its vintage christian dior in a beautiful pale pink color, and these photos dont do it much justice, but it has a floral design to it. the only problem is a hardly wear it, i think i have yet to find the perfect skirt/shorts/pants to go with it. but i dont think i can ever give this baby up!