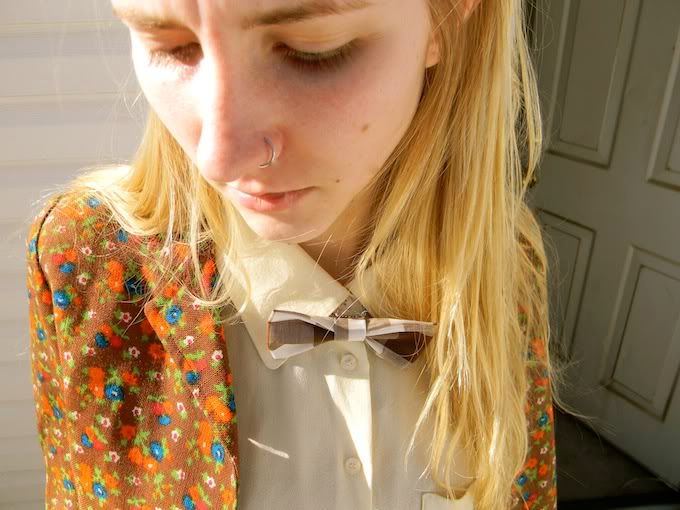 sorry these photos are so bad! it was a bit cold out and we just got dumped with so much snow the two days ago and so it was so bright out! im squinting in most of these photos, but you get the idea. i mostly wanted to show off what i did all day yesterday. it was a snow day and so i stayed home from work and made about 25 little bows in four different vintage fabrics, this being one if them! im going to sell them at
golden fur vintage
with either pins so you can wear it as a brooch or neck bow tie, or with a hair clip to add to your do'! they came out so great, they are mostly hand stitched, with a bit of help from my machine. they will be affordable too, since im a very thrifty person, i dont like to sell things for more than im willing to spend on them. so be on the look out after this weekend for this little gem, and all of her sisters to show up in the shop!
these are the second pair of little boys pants i thrifted. love the color and they fit so well! this cropped floral jacket i got at beacons closet last spring i believe. and iv only worn it once before! it keeps going into my sell pile, but once i go through it again, i always take i t back!
this cream blouse is one of my best finds ever. i found it thrifted one day and left without it.. for some reason i didnt see it full potential at the time, and didn't have enough money either. then it started to haunt me a bit as i would be planning outfits and a blouse like this would pop into my head. if only i had one! a few days later i went back to that same shop and there it was! waiting for me, and 50% this time!
the boots as you already know are urban outfitters. no joke when i say i wear them all the time!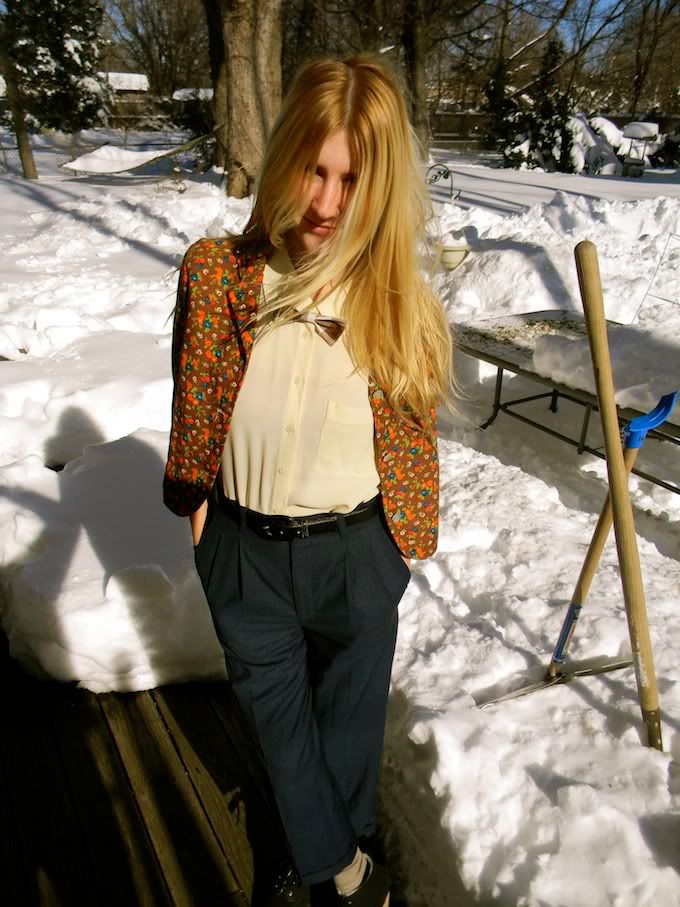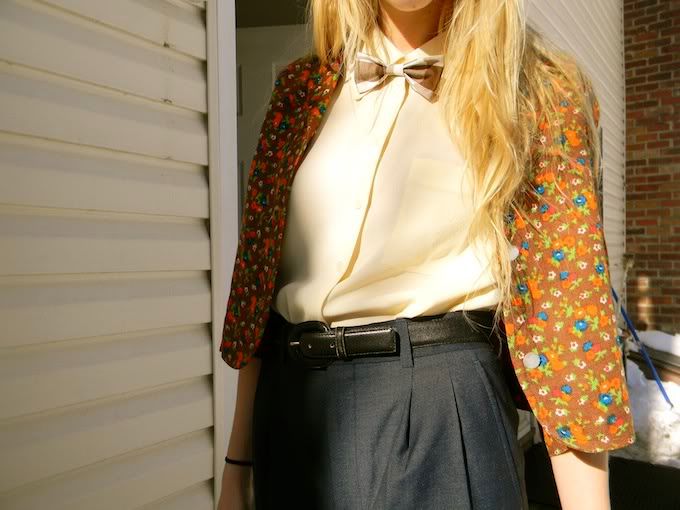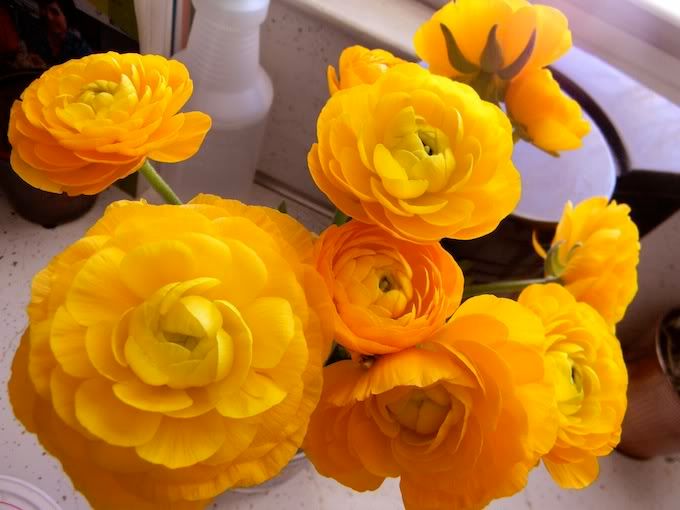 also, iv gotten into the habit (or i would like to keep it up!) of buying myself flowers every week! trader joes has some really nice flowers sometimes and for cheap, so why not! last week it was purple roses, this week its yellow ranunculus!