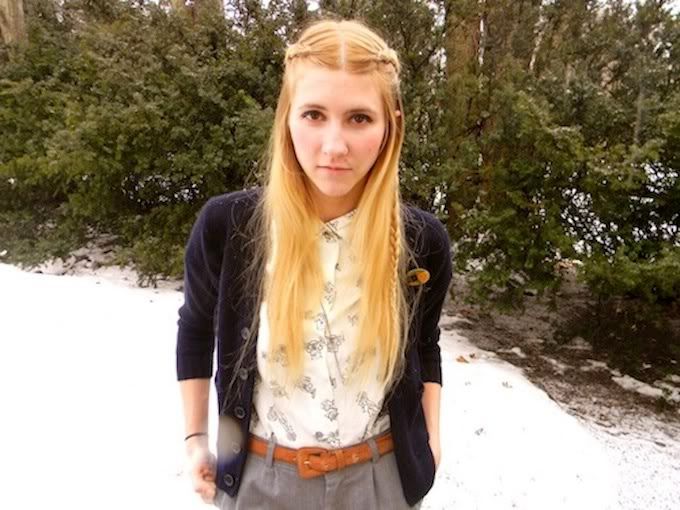 yesterday before work i went thrifting to one of my usual spots. i didnt really want to go there at first, i was planning to go to the salvation army which i dont go to as often because its a bit further away. but like usual i didnt have the time to make that treck so i went tot he place i went to like 2 days before that. i didnt think i would find much, but i actually came out with a full bag! half of everything i got was for the store, and i have to say im really excited abou my next update. im going a bit of a different direction with what i choose to fill my shop with. this time around its a bit more sophisticated i think. i cant wait to share it all with you. i have a photo shoot planned with
hannah
i think next weekend, so the week of jan 16th you can expect to see these pretties hit the shop!
all the shopping i did for myself actually came out of the little boys section! when i have the time thrifting, i really do like to check EVERYWHERE! you really never know what your going to find, and in this case i came home with two new pairs of trousers. who cares that some little boy once wore these to his aunts wedding, they fit me like a charm. who woulda thunk it!
these pants are one of the pair i came home with, the other is a navy blue. i was really surprised at how great they fit. i really suggest you all try! this navy blue shrunken cardigan is also another little boy gem. let me tell you, i had a cart FULL of great sweaters that i had to narrow down, boys sweaters, best kept secret in thrifting! i have a few nice striped ones headed to the shop as well!
this amazing blouse i thrifted in the summer or spring. i think i posted about it when i got it cause it was just so amazing. it lacked buttons and button holes though (obvi a handmade gem that was never quite finished) so i just sewed on some snaps and it was perfect. its the best shade of very pale yellow with little jalopy cars all over!
some brown socks to match my brown belt all thrifted somewhere down the line. oh yea that reminds me, the mens section is the best area to thrift socks. a billion great colors, some thick some dress socks, all really cheap. im learning that socks can really make an outfit! and the shoes my new favorites from urban outfitters and i got on sale for $20 and iv literally been wearing them every day.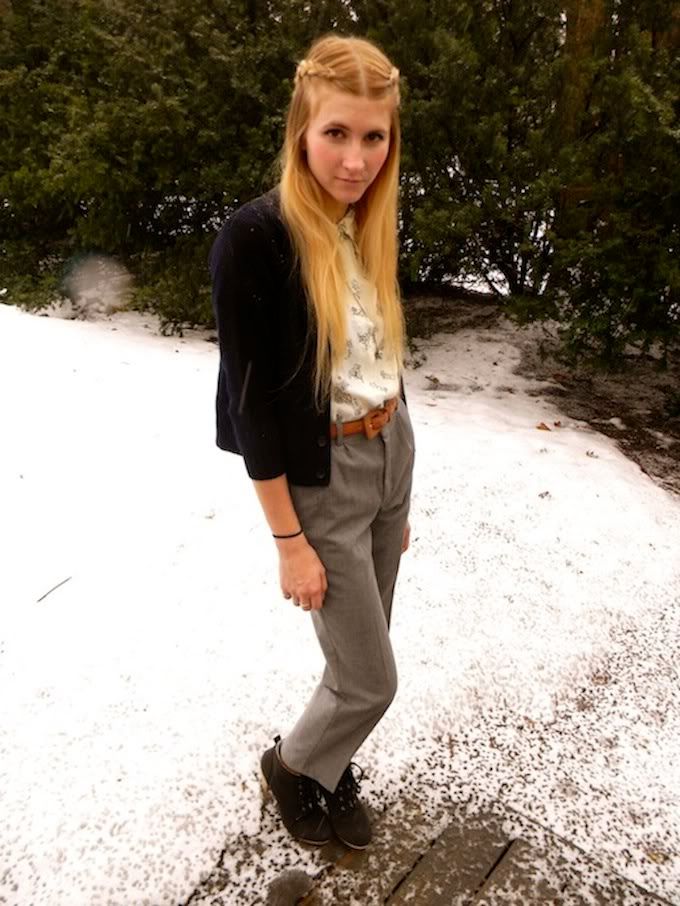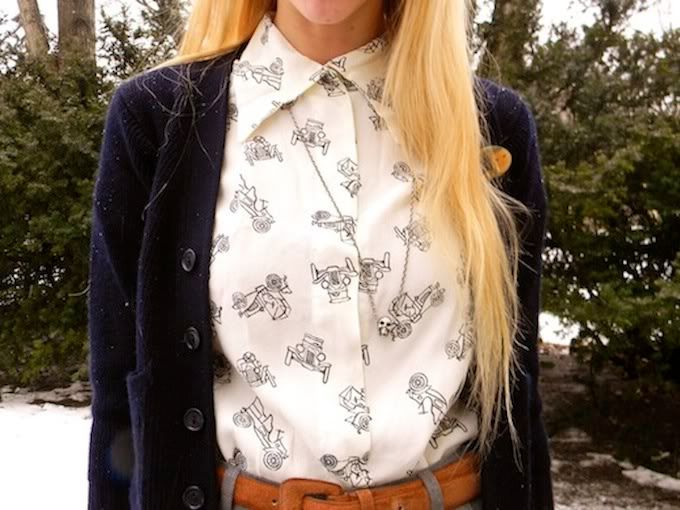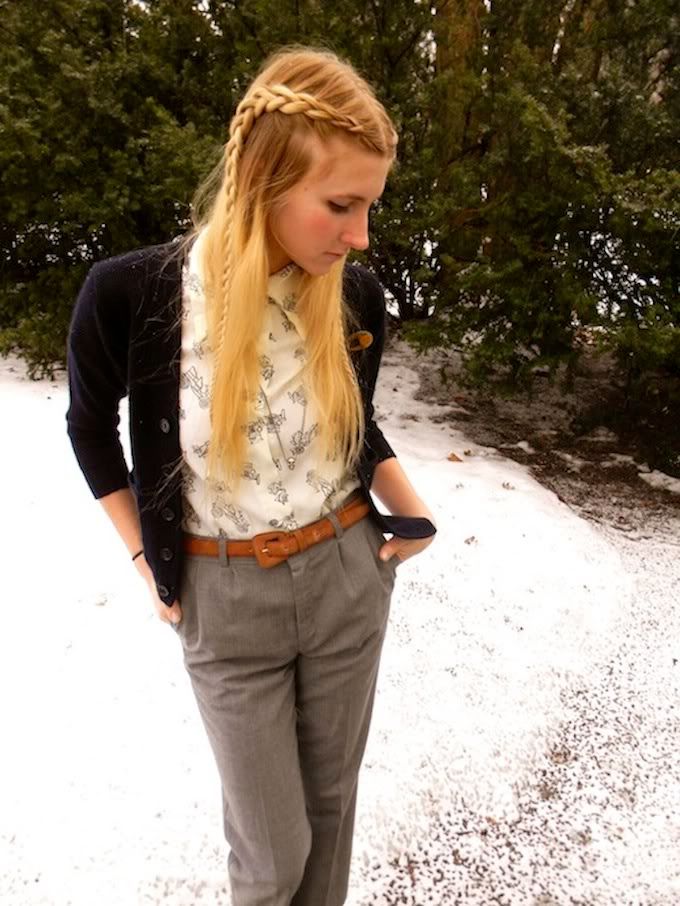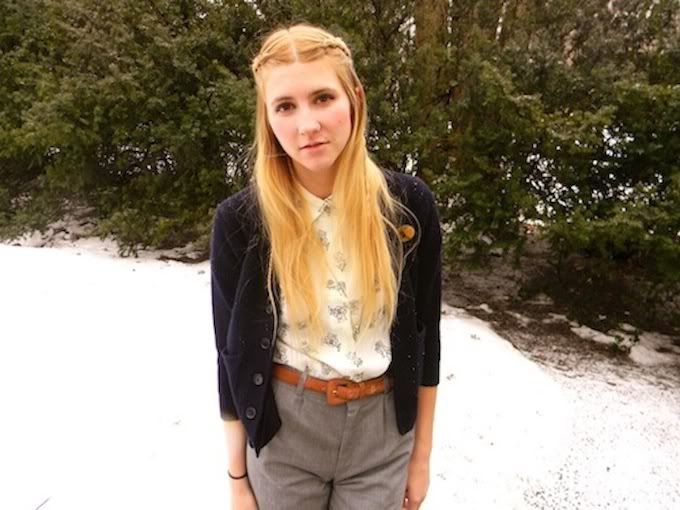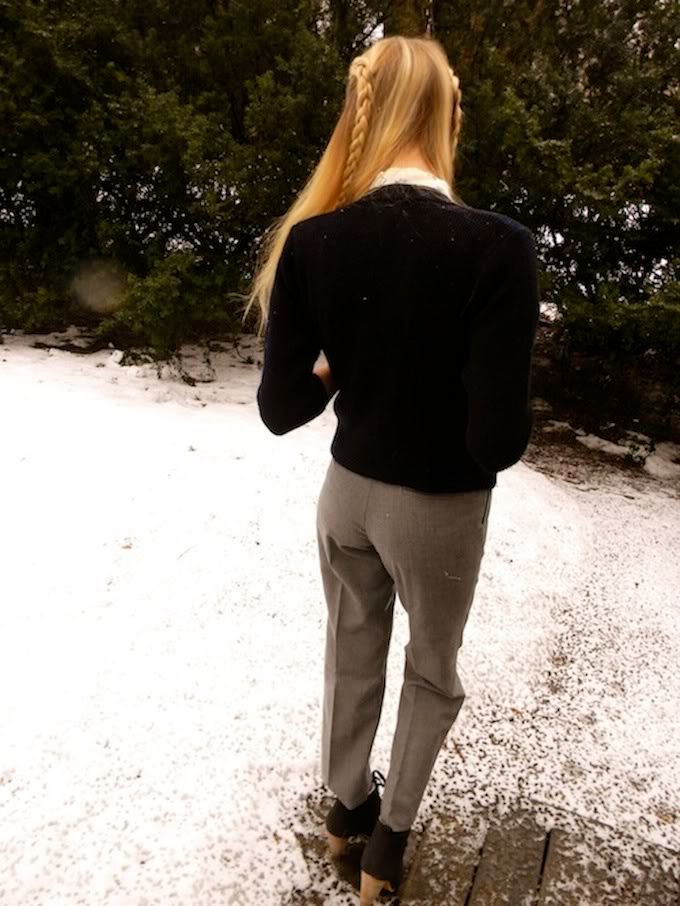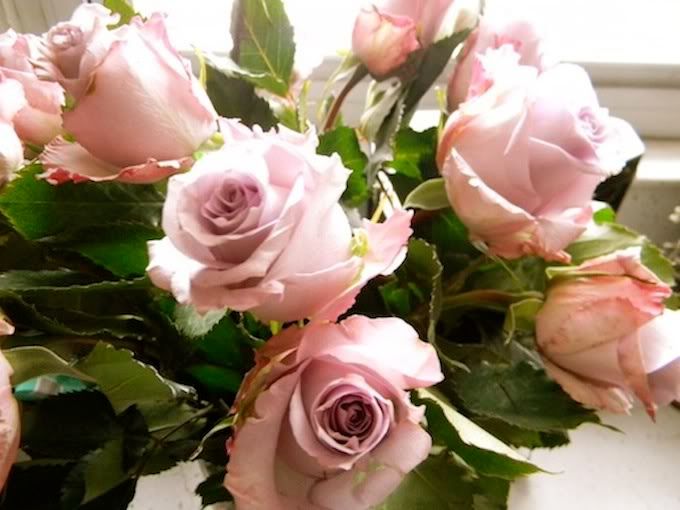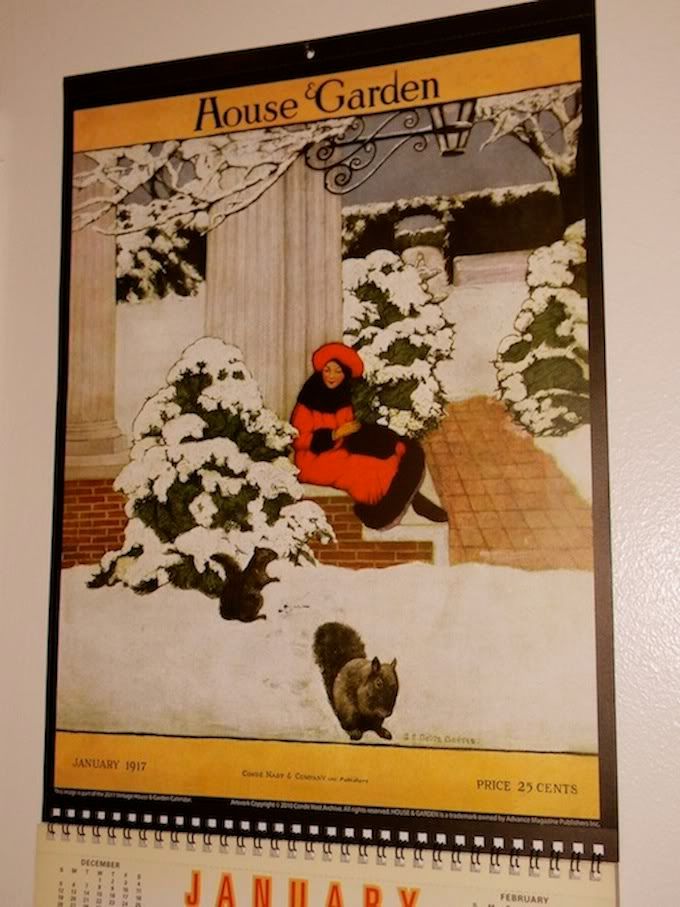 last night i bought myself some roses from work. the color was just too beautiful and i thought they would be so nice to place about our apartment once i dry them. i also picked out a new calendar the other day. i always wait until after the new year cause then they all go on sale for lie 50% off! this one is all vintage house and garden magazine images from 1916 and 1917. ill be sure to show each month off, they are really beautiful!
here is fred on the kitchen counter being really cute. imovie is really fun actually. i only learned the basic things like slow/fast motion and adding music, but i feel i dont need to know too much more to be able to make some simple videos a bit more exciting. so that means you can expect more :)