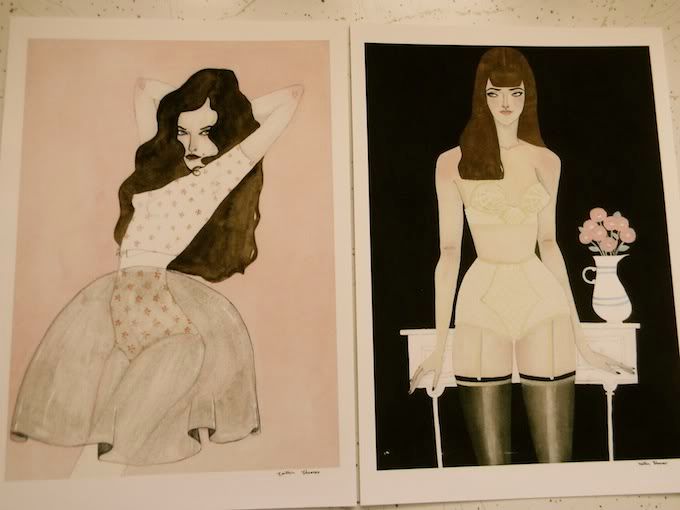 a while back before christmas
caitlin shearer
posted on her
blog
about ordering prints for the holiday times. it prompted me to ask her about a trade and to my delight she was very interested! ever since a couple of years ago when i made a flickr account i came across her, one way or another, and fell in love with her dreamy watercolors. and for some reason she liked me too! this little trade started a nice back and forth through emails, shes such a sweet girl, so sad she lives all the way over in australia!
so caitlin said she was interested in
this
dress, which i couldnt have been happier about! these photos dont do it much justice, but it just seemed like the perfect dress for her. in fact, i could totally see one of her girls drawn in this dress (just and idea.. hint hint!) so last week i received my prints in the mail, these two larger ones are the prints i requested, but to my surprise she also sent me a few mini prints! she also included a mix cd of all her favorite winter songs, the first being the twin peaks theme. she really knows the way to my heart!
now i have an abundance of art i need to get framed! my apartment is looking more beautiful by the day, newly decorated in all my distant friends amazing art!
stop by her
shop
for all the loveliness you can handle!