So last night I went to see Fleet Foxes with Jeremy and It was great!! We went into the city early so we could drop by the Trader Joe's where Jeremy will be working soon and to get some dinner. It was our first time in that store (the one on the upper west side) and it's really nice, all underground! Two floors too! We met his new Captain (that's the boss, second in command is called First Mate, and we are all the Crew! lol Trader Joe's talk) and took a look around. It's in a nice area, only a few blocks from central park.. he starts on Monday already!!
Then we walked through central park and across to the east side to go eat burritos and drink $4 frozen margaritas at
Blockheads
. Yum! Once we were a bit tipsy we walked back to central park and lounged for a bit before we had to head allllll the way up to 175th street to go to the
United Palace Theater
for the show. It's in "kind of a bad area" but it's a BEAUTIFUL theater! Any of you watch the HBO mini series Mildred Pierce? They filmed there for the scene at what is supposed to be the CA Philharmonic. Apparently the old one and this theater look exactly the same! I snapped a few photos of the inside, it was just breathtaking!
Our seats were a bit high, but I don't mind. What I do mind is how lame people are at NYC shows. Like, I know we are all in seats and everything, but you all paid 50 bucks to come to this show and sit in your seat and not even act like you are enjoying the music? Even at general admission shows I go to at like The Bowery or something, everyone mostly stands there with their arms crossed. People in this town are too afraid of what everyone thinks to dance around and enjoy themselves. Are people like this at shows where you live? I sure hope not, it kind of takes the fun out of things. Two girls sitting in front of us got into a fight cause the one girl was sining along!
But whatever, I had a good time! At the bottom of this post I added two of my favorite Fleet Foxes songs. These guys really know how to harmonize, it's a beautiful thing. Enjoy!!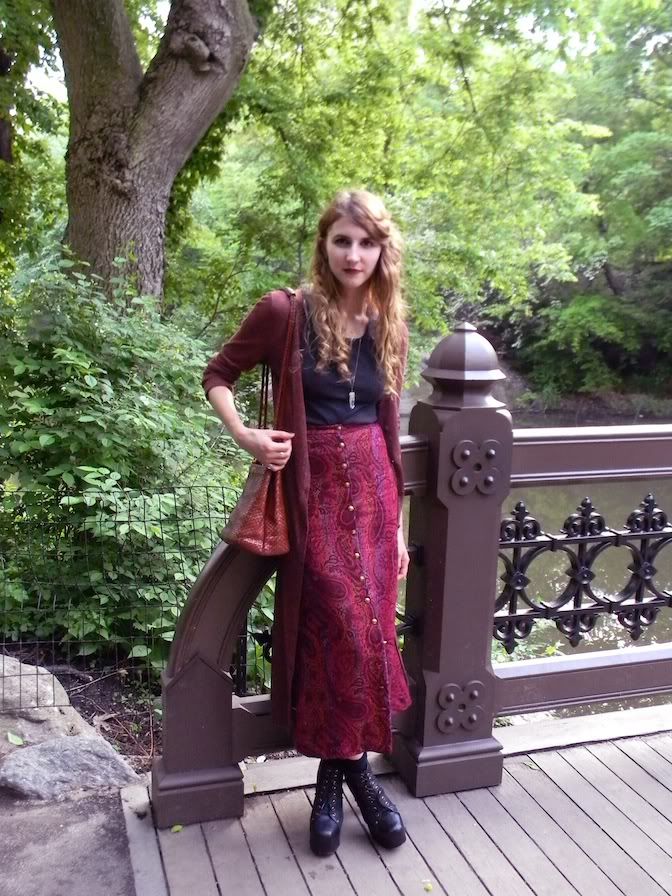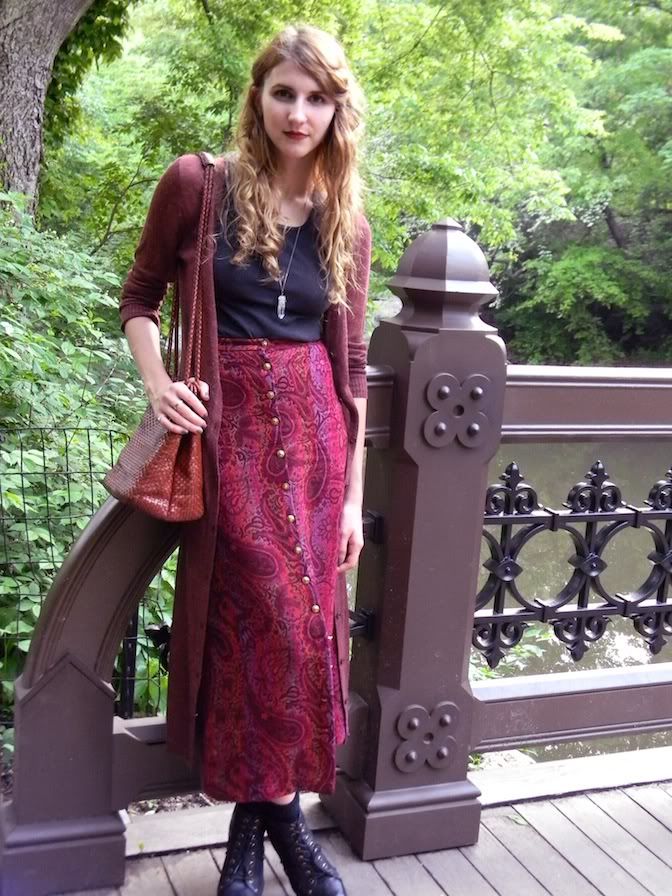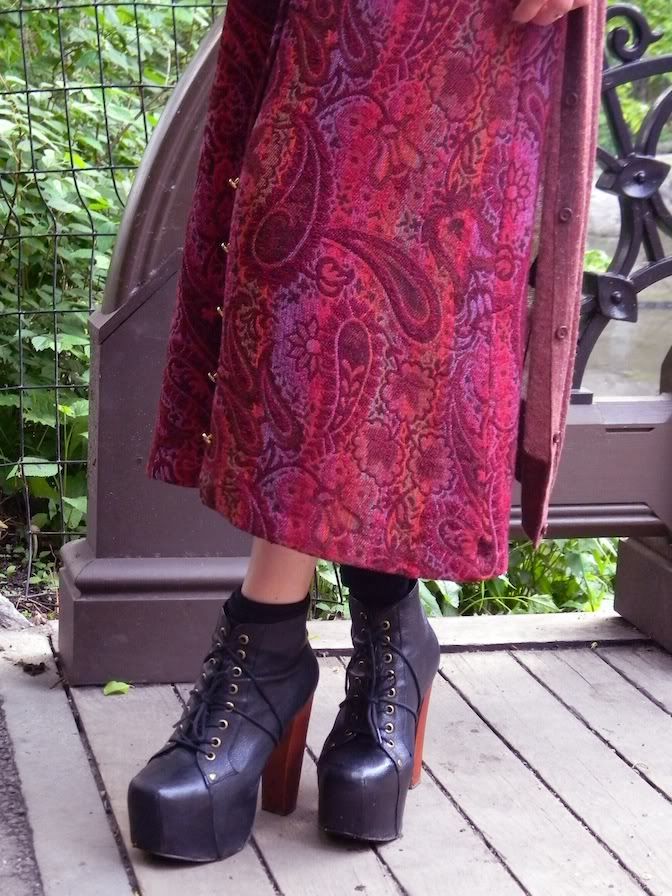 outfit details: black ribbed tank is from god knows where, crystal necklace from my best friend Ali, long cardi is from h&m, this AMAZING tapestry skirt I got at brimfield! I got it in trade for helping pack up too. I love it soooo much! The woven leather bag I got at a flea market last year in MA, and the shoes, well you all know :)