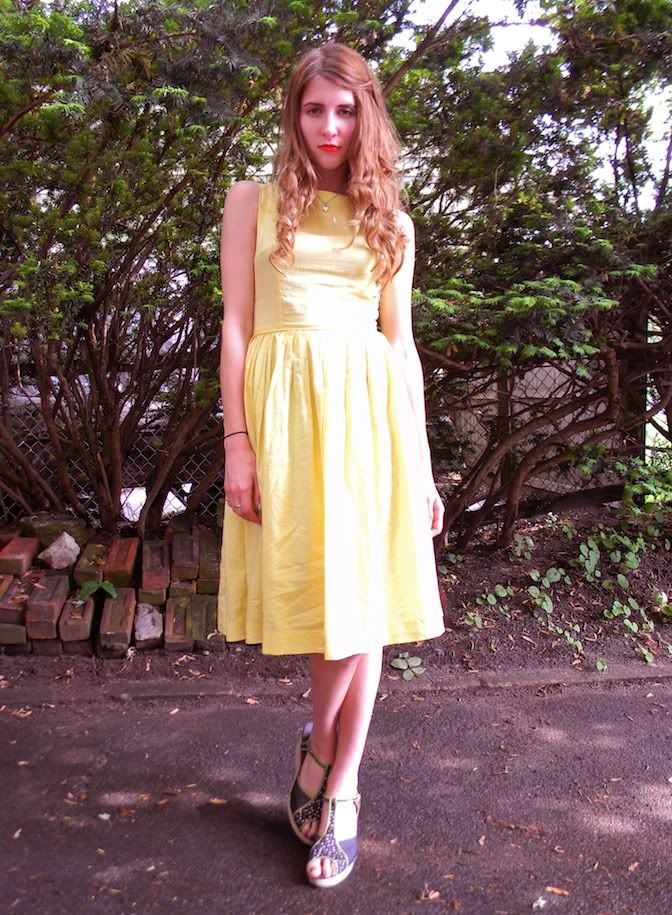 Today I had the day off, My boyfriend has also started his new job so I was left to my own devices all day. Early I went to the post office to drop off some packages, then I stopped by Joanne's fabric store to get some zippers and elastic.. I was going to take on a sewing pattern today! I have a bunch of them, and so much fabric sitting around. I felt motivated today, so I picked this cute 70s blouse to make, and was doing quite fine until I came across a small problem on the straps. Which led me to take a break which led me to "ill finnish it tomorrow" I really will this time! Scouts honor!
In the evening I went to get an MRI, my first one, for my back problems. Man do they suck! After we were just about to get started I realized I still had my rings on and I freaked out a bit. I didn't know why you couldn't have metal on, maybe it will make the machine explode! So I started taking them off, then I got the MRI blurry and we had to do it again. It took forever! And it was loud and there was not classic rock playing in my headphones like she said there would be! But thats all over with now.
This is one of my favorite vintage dresses. It may even be the first real vintage dress I ever thrifted. And making it look better than ever before is my TLO
One Shocking Moment
bra underneath! It makes me just want to wear 50s and 60s vintage every day! My shoes I got from h&m quite a few years abo. I think I was still in high school, they are really cute and very comfy. They give you a nice little lift without it feeling like your wearing a heel at all!